In love with these affordable oils from Greenerways Organic. Dropping them in tub whenever possible (Now)!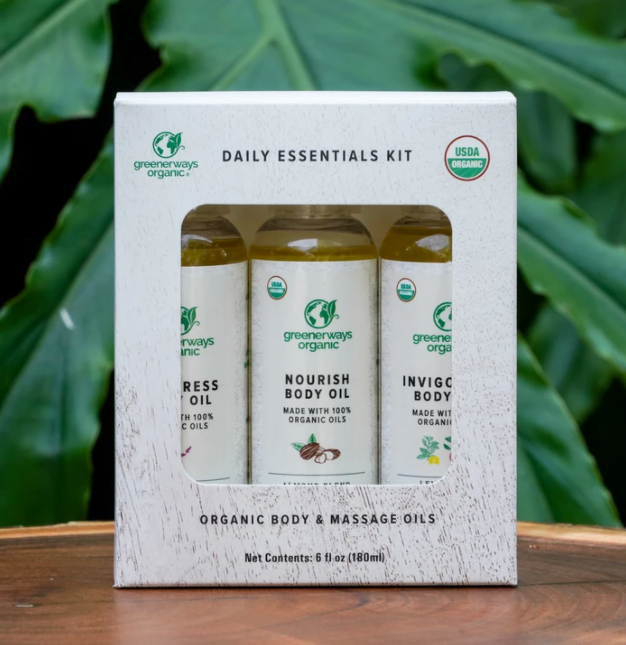 The oils are 100% USDA certified organic, are a necessity for silky and glowing skin without any chemicals, artificial ingredients or oily residue!
The 4 oz essential oils come in 5 offerings and nicely priced at $9.99!
Invigorate
Muscle Relax
Nourish
Tranquility
De-Stress
And the 2 oz kits come in 2 offerings and priced at $14.99
Relaxation
Daily Essentials
Treat yourself to some goodness without going broke!