I feel in deep love with Fernish when I needed to dress a set for a new series I was producing over at my beloved The Chalkboard Mag. It's the most incredible company where you can rent, for ridiculously affordable fees, furniture for you home, office, etc. The people are lovely to work with. The furniture is all chic, modern and gorgeous and it's a brilliant biz model.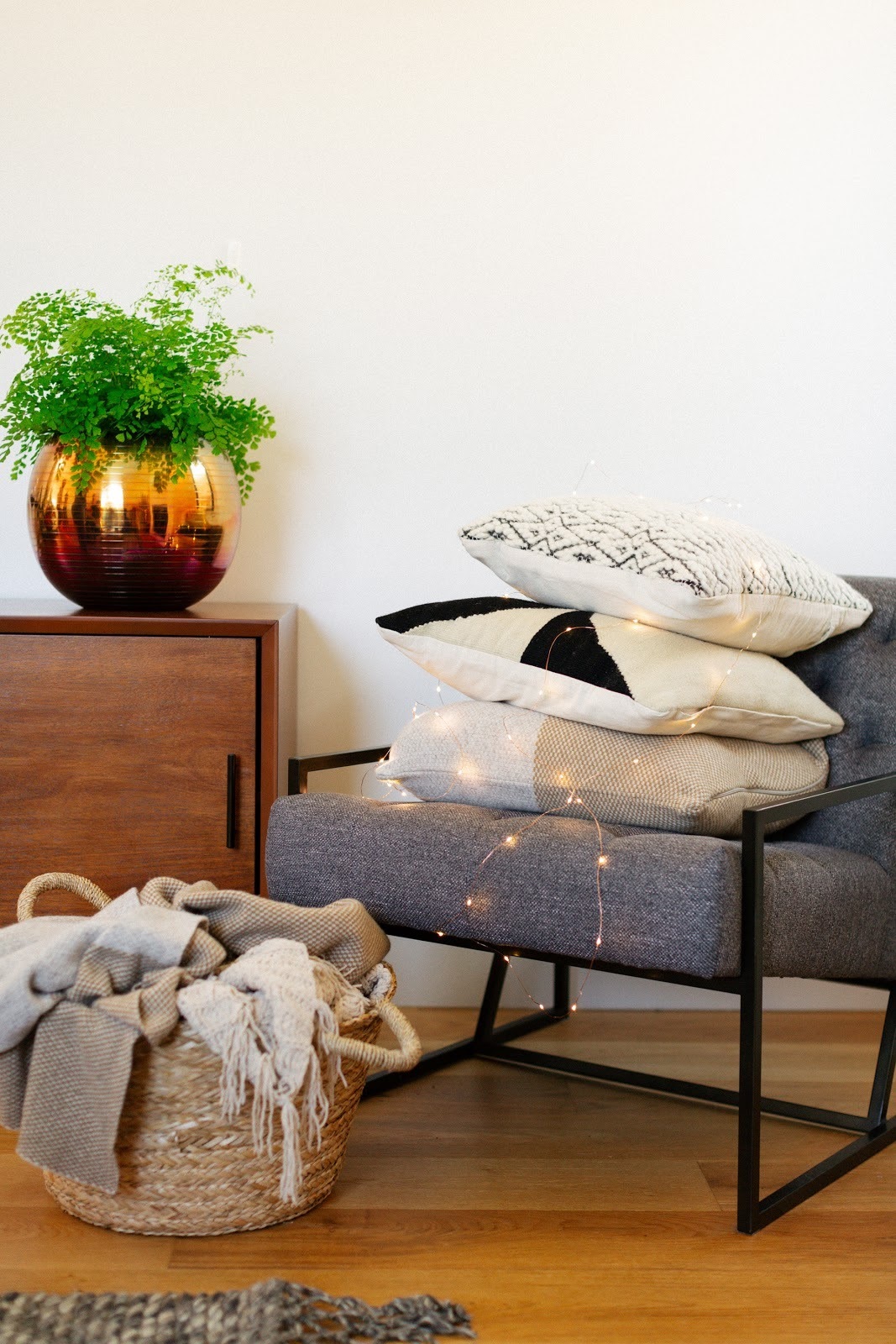 Now, Fernish isstepping up to give back and make the holidays a little more comfortable for those in need.
As 2020 has been a year full of uncertainty, many people's families, finances, and living situations have been severely impacted. So, earlier this year, Fernish had to make a pivotal decision to prepare for the ramifications of COVID-19 and stay-at-home orders across Southern California.
Anticipating an influx of orders and wanting to be able to help as many people as possible, the brand's leaders made the decision to drastically increase their inventory and product offerings, as well as launch a donation program where $5 from every order was donated to help those in need. Fernish soon saw a significant increase in demand for office furniture and home accessories (office furniture saw a 315% increase and home accessories and decor saw a 90% increase), and they were able to help their new customers and many others in need of assistance. 

Now, Fernish is continuing to give back by implementing a rent-one-give-one program, in which Fernish will donate one piece of furniture or home accessory for every new order they see this holiday season through the end of the year.

To make this possible, Fernish has partnered with several nonprofit organizations including PATH, Los Angeles LGBT Center, and JEM Community Center. Together, they will work toward creating better and more comfortable housing options for those who need it most.

That's what I call a real Thanksgiving.