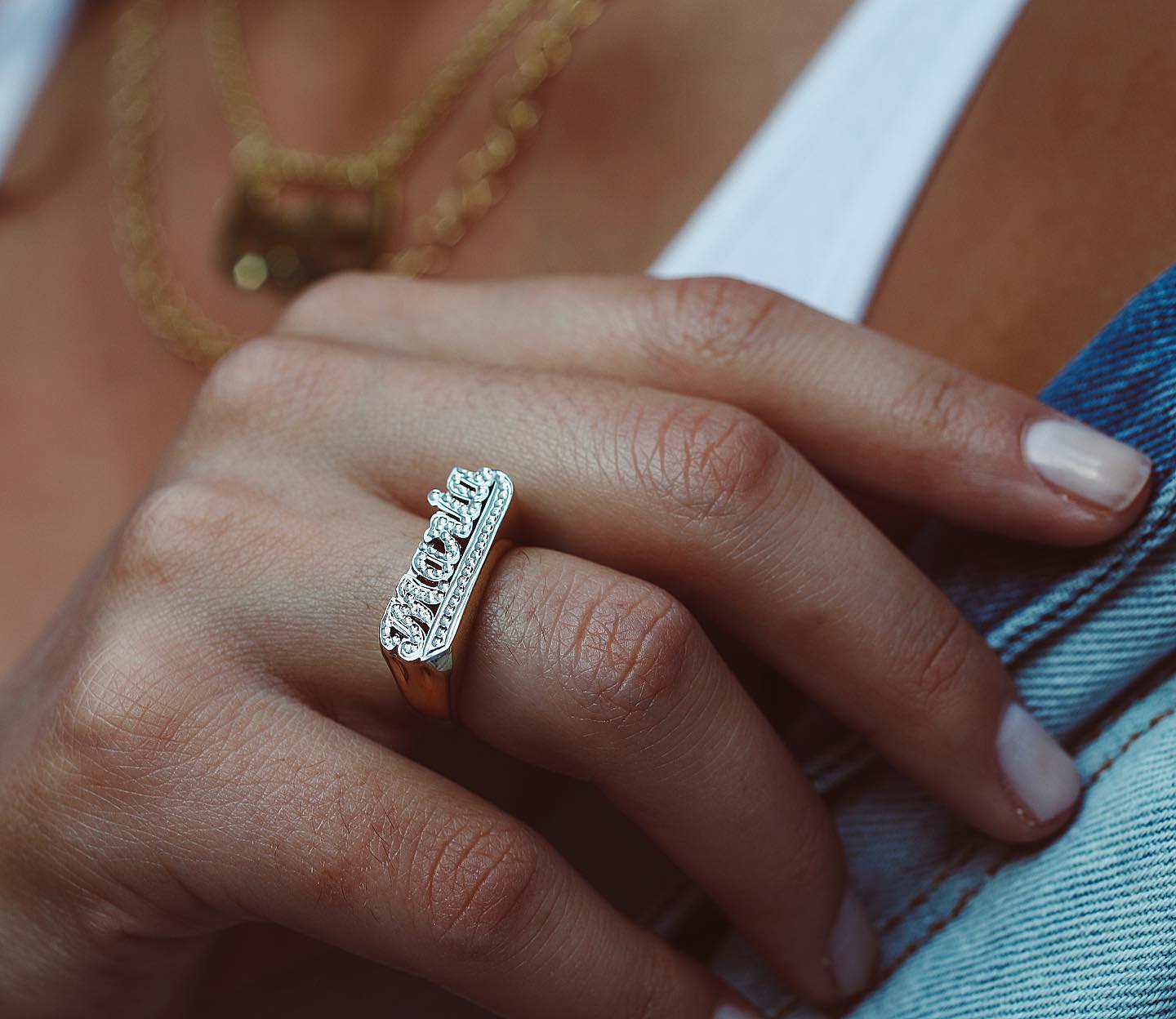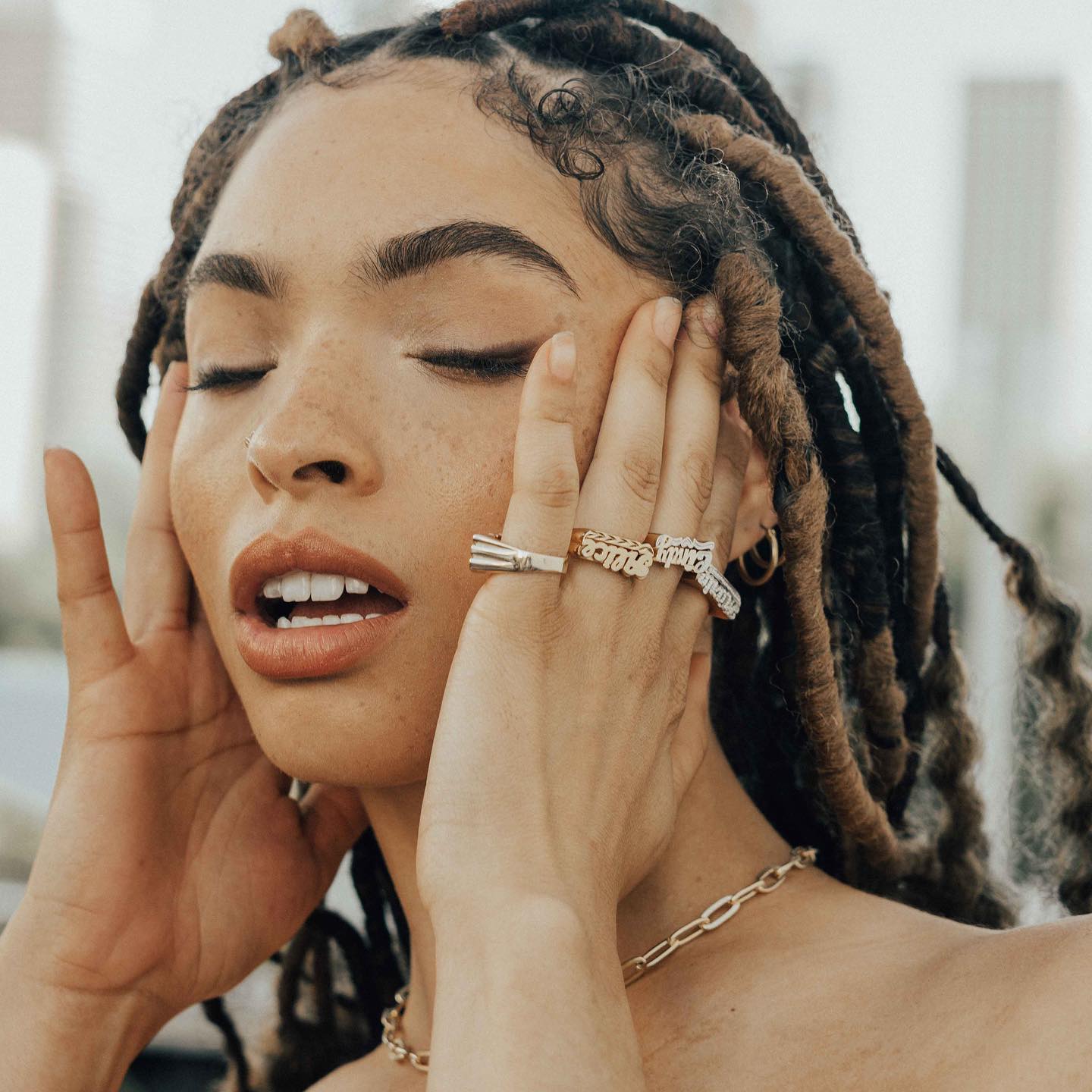 The worst part of this gift idea is having to wait to show my daughter her nameplate ring. It's TOO CUTE!!!
I have been obsessed with name place rings and necklaces having grown up in NYC in the hip-hop years when this swaggy jewelry starting trending. I have never taken off my "Emily" necklace since the 90s!
I could not wait to get a ring for Aria. First off they are totally affordable but what I love about Tres Colori is the options. So. Many. Options!
I shared a few screenshots here but hop over to their site and go nuts. This will be a sure-fire hit for any girlfriend, co-worker or kid.
Choose from silver, gold or rose gold.  Amazing prices, starting at $39 you'll find necklaces, rings, earrings, bracelets and all the personalized jewelry to make your heart go thumpaty thump thump.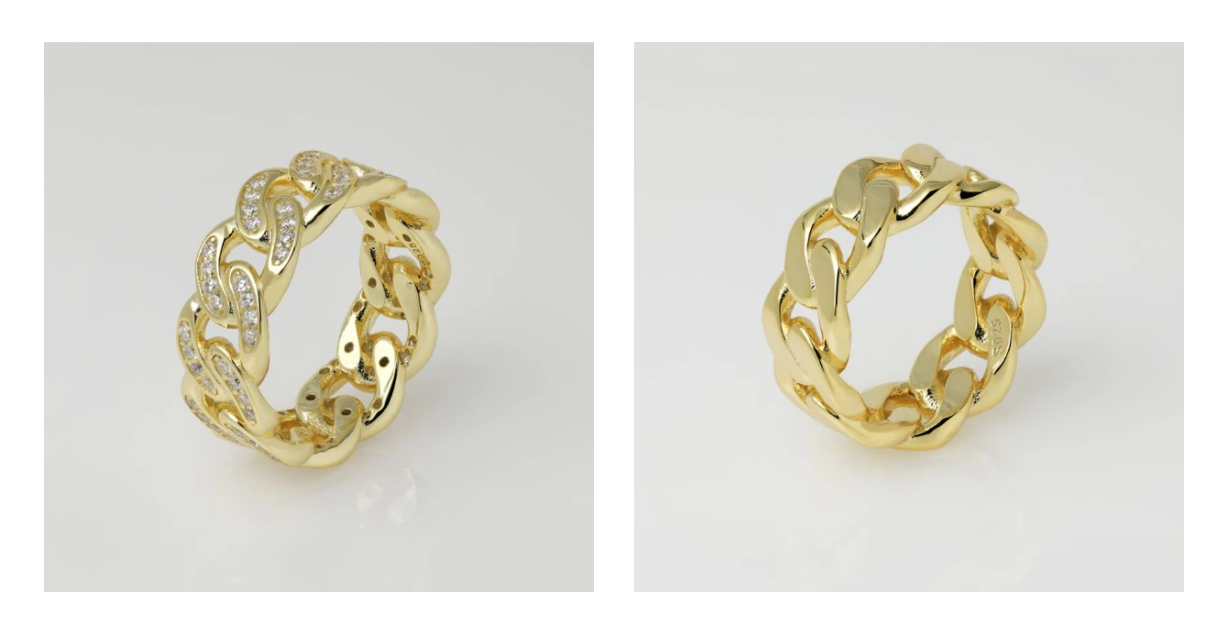 With a multicultural team of all colors, shapes, sizes and genders, Tres Colori's motto has always been, "We love all humans."
Express yourself, ok?!!

"We believe that custom jewelry is a full embodiment of who you are a person and what you hold special to your heart," stated Ashley Solomon, head of social and digital content, Tres Colori. "Whether it's a sentimental date, unique name, romantic word or phrase, or a simple design you adore, our team of designers will hold near what's important to you forever."

The ring we ordered really is meticulously crafted.
Tres Colori is currently offering a 50% site-wide discount, code: EARLYACCESS.
For more information about Tres Colori's collection of customized jewelry, please visit https://trescolori.com.