Harper Coats has made the puffer jacket of my dreams. I am legit obsessed.
First off, it's the little yet big things: machine-washable, makeup-proof winter coats! No more stained coat collars OR smudged makeup. Things you don't think about until it's to late – your coat is dirty (could that be lipstick?) and you can't simply throw it in the wash. Hello Harper with the perfect solution. Toss. In. Wash.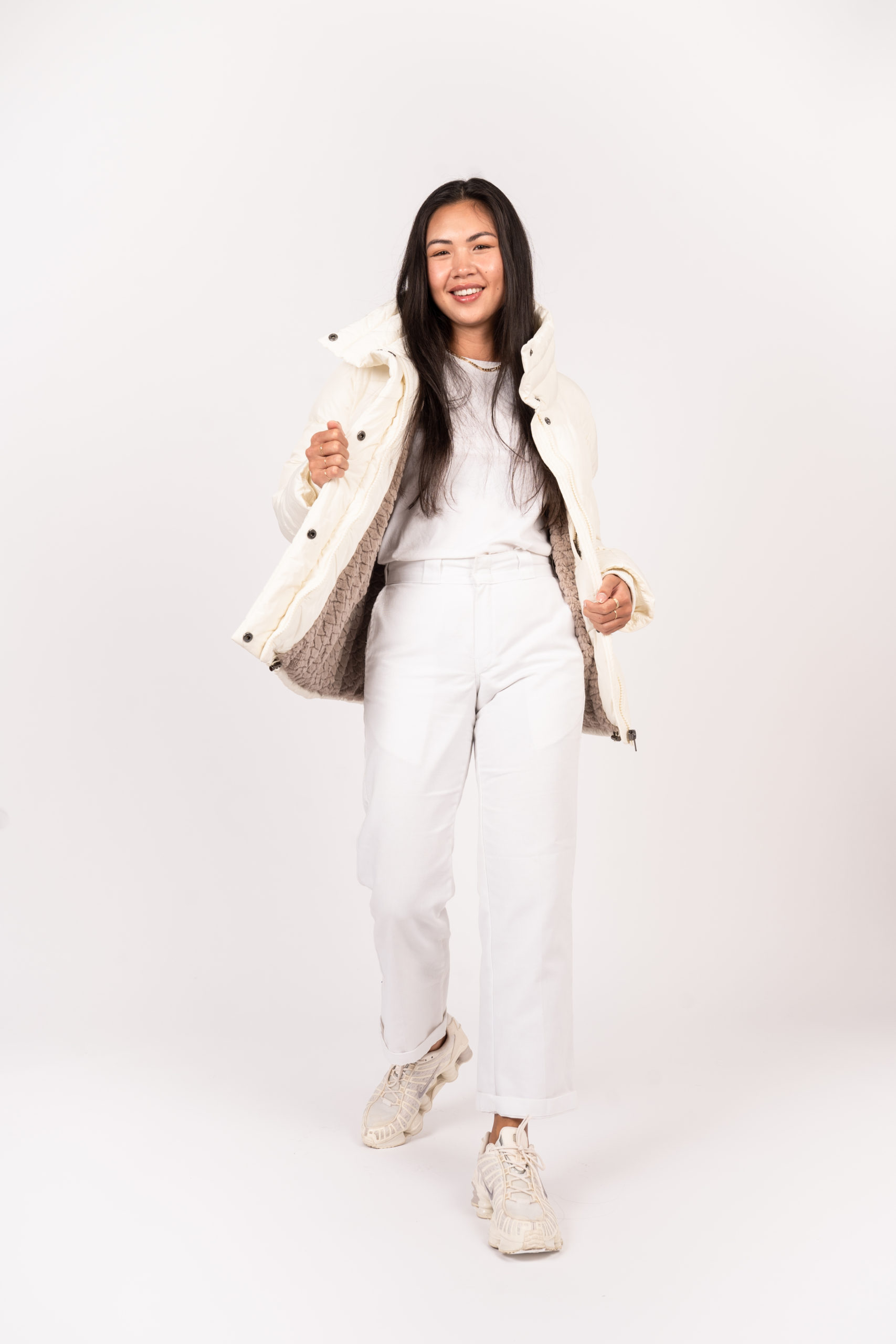 So these oversized cocoon hoods and extra-wide collars don't brush against your face – it's super easy to wear accessories, earrings and headphones/Air Pods, face masks!
It comes in three styles:
And three different weights and colorways.
THE BEST PART!! Every style is $350 or less, cruelty-free and PETA-approved.
Harper Coats , coming straight outta NYC, was born from tireless coat transitions: from work, to workouts, to drinks, and dog walks the next morning. When it came to outerwear, why was there an empty space between function and formality? Vegan and stylish? Quality and cost? Durability and convenience?
Imagine – a premier collection of vegan puffers and parkas, presented in partnership with PETA?  I am smitten.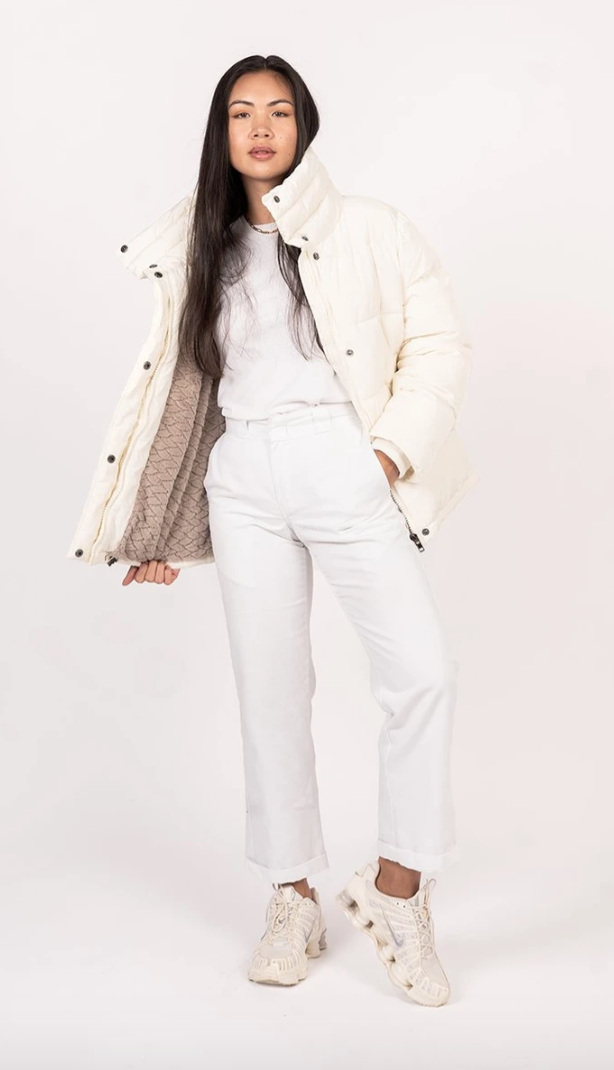 We are incredibly proud to launch our first official collection in partnership with PETA," said Rachel Thaw, CEO of Harper Coats. "At Harper, we believe everyone deserves to feel warm, cozy, and stylish at an affordable price, but without sacrificing sustainability or impact. Harper Coats are made using the same timeless designs as your favorite labels, but we've swapped sustainable direct-to-consumer operations for luxury retail markups, and opted for PETA-approved, eco-friendly, machine-washable materials over animal-based textiles or fill," Thaw continued.
"Kudos to Harper Coats for not only helping to stop the barbaric killing of animals but also going one step further by putting its fur stock to good use," said PETA Executive Vice President Tracy Reiman. "Kind shoppers can do their part by opting for cozy PETA-approved vegan clothing that no animal suffered and died for from animal-friendly brands like Harper Coats."
Every style of Harper features a weather-resistant shell, cruelty-free down-alternative fill, ribbed storm cuffs, and cozy, fleece-lined pockets (internal and external).
Harper Coats are available for purchase in the United States through HarperCoats.com.