Part Two of Michelle Ray's journey: My Transformation + the benefits of going grey
After weeks of looking at gray, silver and white haired women on Pinterest, YouTube, Facebook and Oprah Magazine, I decide to embrace my real hair.  Maybe not all of it, since I have no idea what it's going to look like!
So I ask my stylist, armed with a dozen photos, the big question:
What about letting some of my real color grow in as my new "base," adding some color for contrast? 
I held my breath, waiting for him to say how much older I would look and how horrible that would be.   Then he said "Yes. Of course." And he got to work, leaving my roots untouched while adding fine ash blond highlights to my hair.
Even with wet hair, looking in the mirror  I'll never forget that distinct feeling of relief. I feel  brighter, softer, more real.  I was thrilled.
"When do I come back? " I asked.
"Wait as long as possible" he replies.
My skin looks brighter against the lighter hair.  I go lighter and lighter. I choose to cut a decent amount of my length to just above the shoulders, as the bleach is damaging and my ends are frizzy. 
But I feel better and don't cringe at the silvery color now that it blends with the highlights instead of screaming loudly against my old brassy brown hair.
          Feb. 2017 after 2 rounds of highlights & lowlights
I share my story with everyone who will listen. I notice women with grey hair everywhere and stop to compliment them. I am unabashedly obsessed with gray hair!   My Mom gets inspired and goes gray too.  She receives many compliments on her bright white hair.
Grace Ilasco, co-owner of the Color Lounge in Burbank, California, offers a "Fifty Shades of Gray" transformation from colored brown, red or blond tresses to an all over adjustment to match or blend seamlessly with the client's grey, white or silver roots.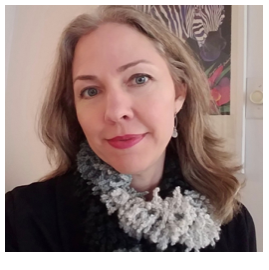 This can be accomplished in a 8 or more hour appointment (record is 16 hours!) or in a few sessions.
Photo of a Color Lounge client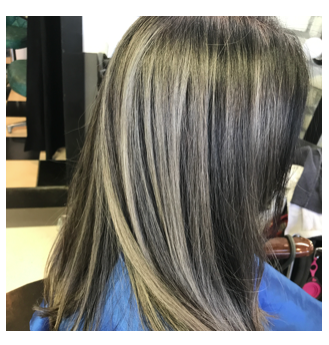 Some benefits of not coloring :      
Freedom from constant root touch up appointments
Healthier, shinier hair
Hair that naturally compliments skin tone (which changes slightly with age)
Less exposure to potentially toxic chemicals
More free time, less driving and sitting in the salon chair
Savings of $1,200 – 2,500. a year or more depending on frequency and type of color
There's nothing wrong with coloring your hair, but know that you CAN be beautiful, sexy, even glamorous with your own natural color, no matter what that is.
If you're interested in detailed information on how to transform your hair to its natural shade, please check out my e-book now available on Amazon Go Gray Your Way! Expert Advice & Inspiration from a Former Color Addict (free now through 12/25/17).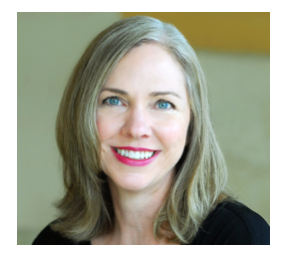 For more on healthy aging, skin & hair care, visit my website at www.smartbeautyrituals.com.
XX Michelle Ray
Photo Ben Winkler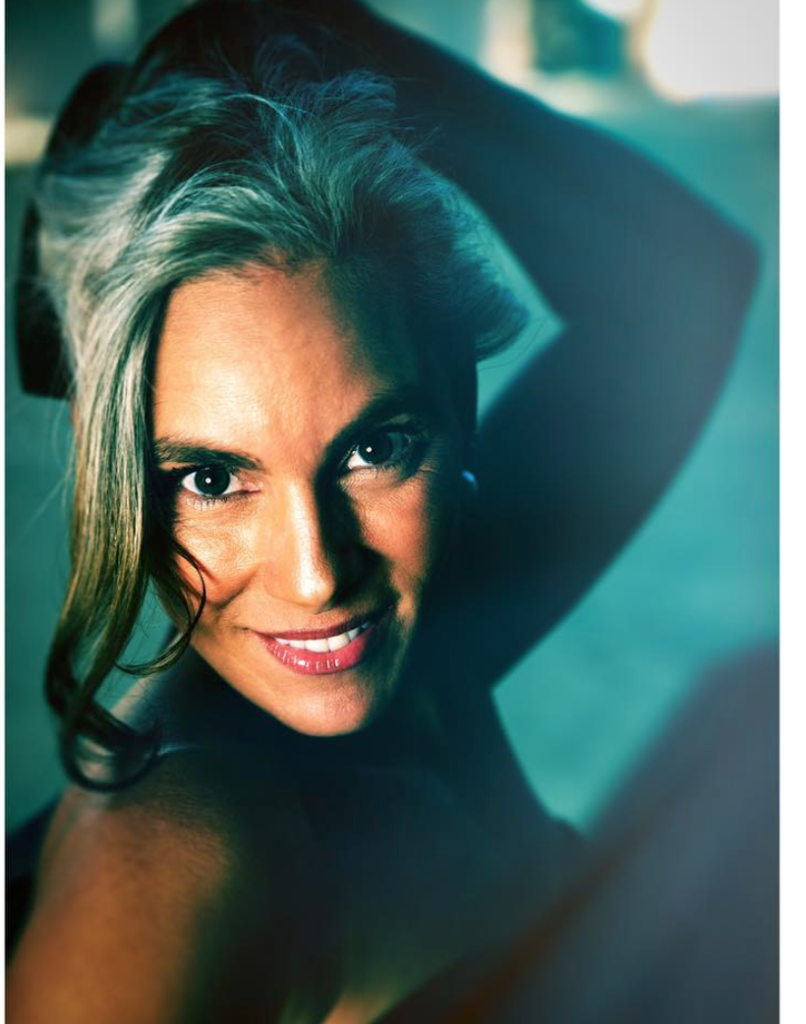 www.BenWinkler.com.