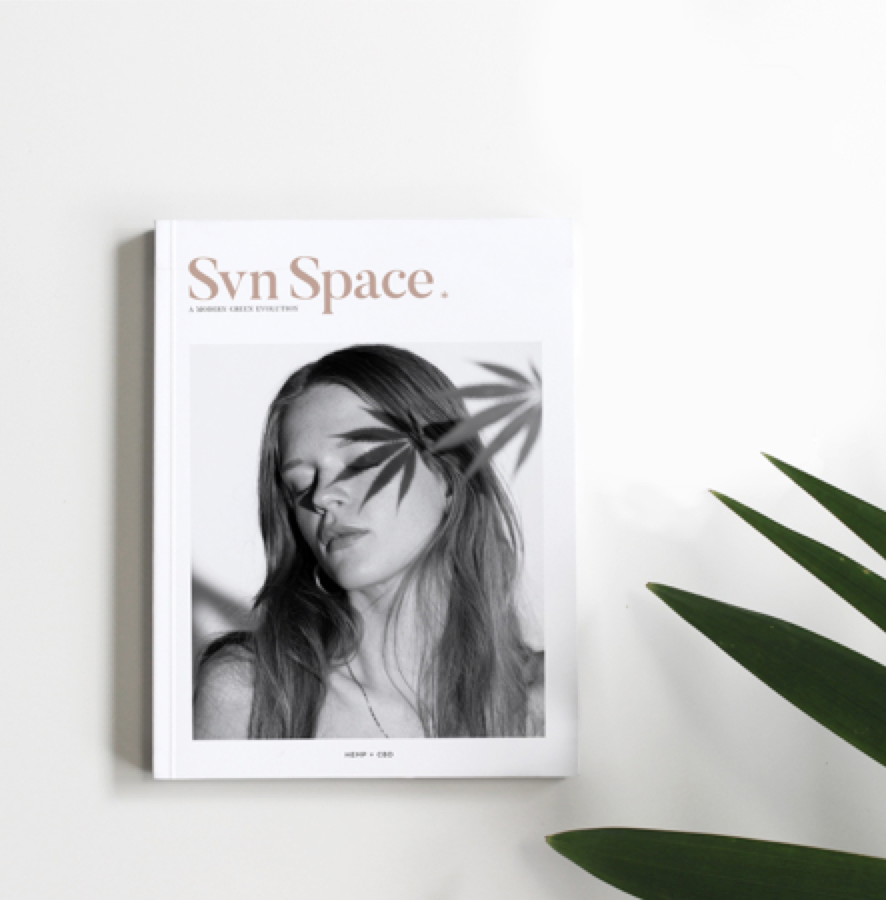 We are thrilled to present a Q & A with the lovely trio behind Svn Space, a modern, female-focused, multi-media digital + print platform aimed at exploring the depths of the cannabis plant, with an emphasis on Hemp.  We've been obsessing over their epic print magazine and it lives smack down in the middle of our coffee table.
Tell us more about Svn Space?
We create positive change through awareness, conversation, understanding, and innovative product.
We elevate and share topics that break the stigma of this historical green plant while introducing the benefits and lifestyle to a progressive audience.
Our aim is to put a fresh, modern perspective on what was once considered counterculture, bringing awareness to the mainstream.
How did the three of you come to create this unique magazine and e-commerce platform?
Monica identified the opportunity early on to get into the Cannabis space well before CBD became the Media darling. Both Monica and Megan come from a male-dominated Action sports world with Transworld Media and had the desire to focus on a plant that had many parallels to Skateboarding… yes, you read that correctly skateboarding.
The mission, to take something that was once considered counterculture and make this mainstream. They aligned with Grace who launched several successful mega brands at retail from Calvin Klein at Bloomingdales to The Pioneer Woman at Walmart and had a thorough understanding of mainstream markets and omni-channel strategies.
Together, they create 3 strong pillars including Megan, Creative + Content, Monica, Brand partnerships and Grace, Marketing + Product Development along with an extremely talented and dedicated team.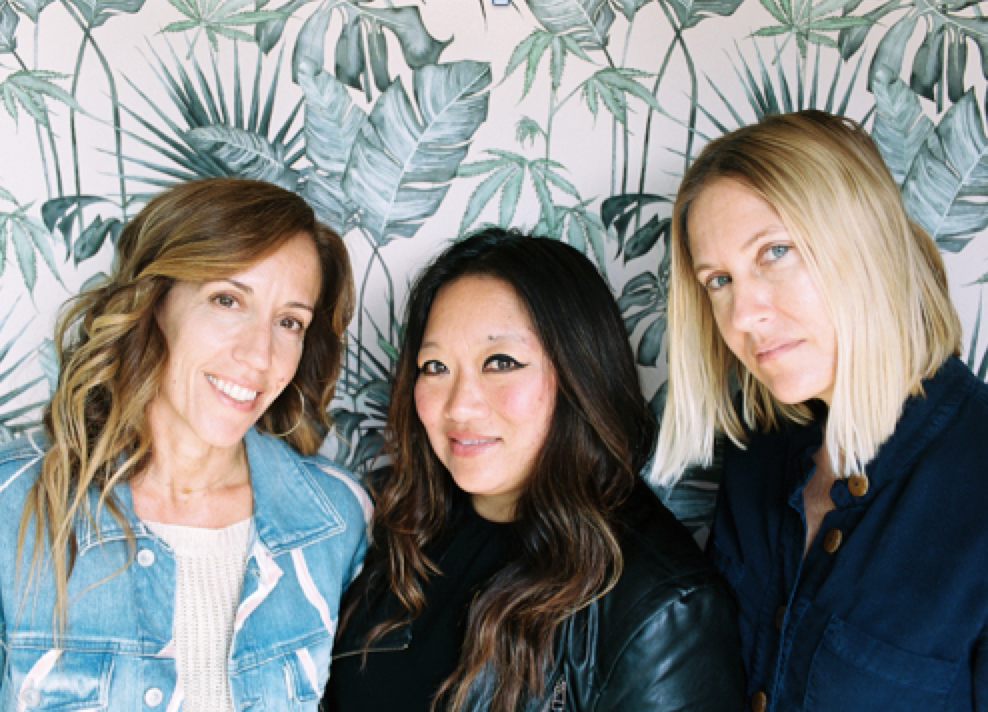 (left to right: Monica, Grace + Megan)
Historically, why has it taken so long for Hemp to become a household name? Why did CBD rise to the top so quickly?
Hemp has taken so long in becoming a household name because it has been considered a Schedule 1 drug since 1970 and has had limitations on cultivation since the late 1930's. It was lumped in with marijuana so many people just assumed they were the same thing. Years of outlandish propaganda and absurd claims, thankfully we have stewards and change agents in this space that have fought tirelessly to see this plant removed from a Schedule 1 drug.
CBD has gained so much momentum in recent years due to its therapeutic benefits and because it is non-intoxicating, unlike its fellow cannabinoid THC which is intoxicating.
Can you tell us about some of the newest innovations in Hemp?
There are some exciting things happening in Hemp right now. We are learning more about other beneficial cannabinoids outside of just CBD. Hempcrete is a carbon negative building material that is gaining momentum. BMW is using hemp-based biocomposites in their "i3" electric car. There is also a lot of research going on in the hemp biofuel and hemp bioplastics space as well as they search for alternatives for fossil fuels and plastic.
Why did this country originally regulate Hemp and how do you think the industry will shift?
Greed and power fueled decisions early on and in our opinion, not having a real valid understanding and grasp to monetize a plant that could easily be grown in someone's yard. How do you regulate or control something that everyone has access to? That would be like trying to regulate how we breathe.
The industry is embracing and accepting what this plant can do. We've not even begun to scratch the surface as we emerge from old stigmas, years of propaganda and false claims. More money will be invested into companies that are focused on education and innovation. We will shift the way this country things about this plant as there are many things that need to happen in order to do so:
Educate the masses on this often-misunderstood plant.
Decriminalize and eradicate records especially to minority groups punished for possession on a plant that is becoming LEGAL state by state.
Speak to your elected representatives that are in favor of legalization so that regulations are set in place like Alcohol for both cannabis and CBD respectively, as one is very different than the other.
In 5 years, where do you hope Svn Space will be?
We hope to continue to educate and normalize Hemp globally and align with similar change agents on a path to bring the Hemp plant as a viable option for our planet in crisis. To continue to ignite conversations and be on the forefront to bring the masses innovations and opportunities.
How can women get involved in the space?
Do what we do best… educate ourselves, take charge and discover the many uses Hemp can do. From there the opportunities are limitless from clothing to food. Turn those ideas into actionable results and seek those that are on a similar path.
Anything else to add to this growing industry?
It is an exciting time in the Hemp industry. We still have so much to learn about this incredible plant from its potential health benefits to additional industrial uses. Now that Hemp has been removed from the Controlled Substances Act (due to the passage of the 2018 Farm Bill) and is no longer considered a Schedule 1 Drug, we can do more research and learn a lot more about the numerous uses and benefits of the plant.