LA's first pregnancy, parenting, and reproductive wellness hub, LOOM officially opens doors TUESDAY, OCTOBER 3rd! Offering education, services, and inclusive community to all, LOOM is filling a major void in the market for women, expecting mothers, partners, and new families.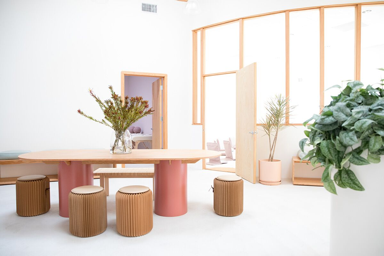 Co-founders Erica Chidi Cohen and Quinn Lundberg have designed curriculum, services, and events to guide women through reproductive pathways – including Considering, Expecting, Parenting, and Loss. Whether you are reproductively curious, pregnant, new to parenting, or have experienced a loss, LOOM offers a space to build your community, access resources, and demystify the experience with guidance, loving support, and zero judgement.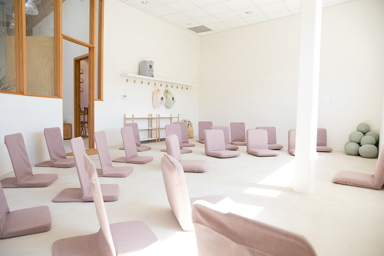 What is truly incredible is the social awareness factor – LOOM is fostering an authentic conversation about reproductive health, sexuality, fertility, pregnancy, parenting (single, step, and choice), adoption, as well as non-birth outcomes such as miscarriage and abortion. 
Membership fee is $200 annually and is only required for select pathways, but to celebrate the launch LOOM is offering a special rate of only $95!
The stunning space was designed to be a soothing, comforting oasis in Mid-City Los Angeles. 
Also – want to note that LOOM plans to expand to a digital platform to bring education and community to more people within the next year. 
Photo credit: Morgan Pansin