I had heard about Fusion Healing 
 for months from my very trusted friends. I could not wait to get in there. Where is there? In the healing hands, heart and soul of Iris Tranz. As we transition into Fall, now is the perfect time for a reset, a cleanse, and not just with foods, but on a deeper level.
Ok, here's the thing, her work is almost too experiential to explain. Let's just say she's other-worldly. Next level. I can only offer, come in with an open mind, heart and soul and you will go on a deep journey. Iris heals from deep within, so deep, that as she releases blocked energy pathways in your body, she uses her own body, more specifically, sound, to let it go. She is like a conduit, releasing the stagnant energy from you, in the form of a deep, resonant belch from her. I felt incredible working with her. Iris tapped into deep emotional stuff. I loved her.
Below, please read more about her! On top of this, she is just so wonderful and cool. And on a personal level, she exudes this  best friend vibe, that I simply wanted to be around her – well – forever.
Fusion Healing Acupuncture & Holistic Health
Iris Tanz, L.Ac, MTOM, CMT
Licensed Acupuncturist & Intuitive Healer
Iris Tanz, L.Ac has designed a revolutionizing Fusion Healing practice based on an integrative approach whereby she combines her intuitive gifts with an array of healing modalities. This system is customized to enhance individual health and optimize wellness by treating the root cause of dis-harmonies and imbalances.
Iris Tanz, L.Ac, LMT, CYT, MS, BA has over 17 years experience in the field of Holistic Medicine.  She began her path as a holistic healer in 1996 and has since been a progressive worldwide participant both as a practitioner and activist in the evolution of complementary medicine in the USA, Germany & Israel.  She is well trained in Western and Eastern herbology, Chinese medicine, acupuncture, bodywork, myo-facsial release, structural massage, shiatsu, tui na, reiki, energy work, channeling, aromatherapy, crystal balancing, and yoga therapy.  She spent years studying and apprenticing with her teacher, Jo Mulvenna, who taught her the art of channeling energy through powerful healing sounds.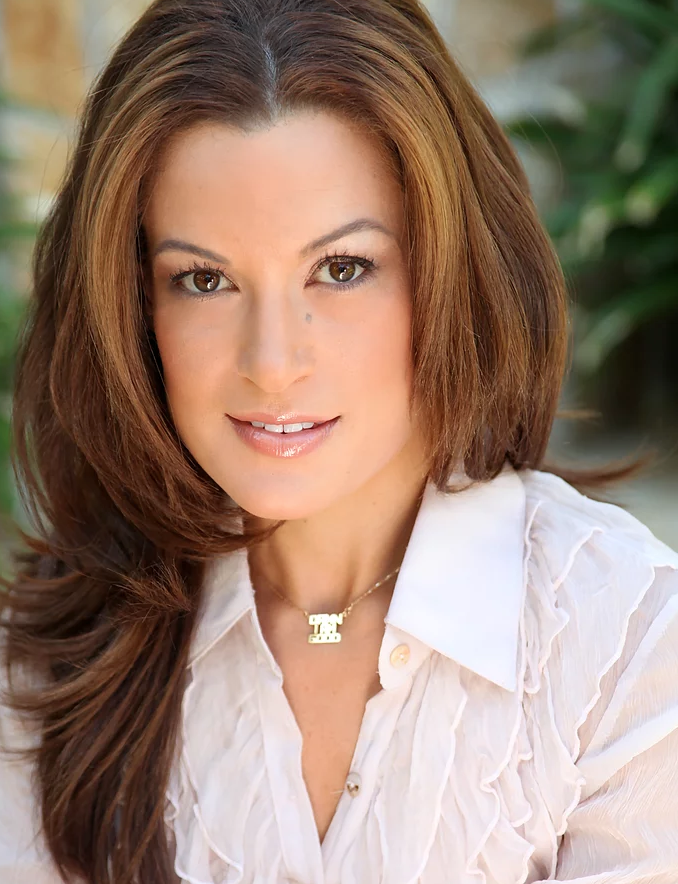 Iris further holds degrees in both Medical Anthropology and Community Studies.  In 1998, she spent one year conducting extensive field work and research in the Kfar Saba Hospital in Tel Aviv  and compiled an in depth thesis on "The Rise of Holistic Medicine".  She obtained her graduate degree with honors summa cum laude and added TCM and acupuncture to her thriving healing practice.  Iris travelled with her expertise, establishing Fusion Healing practices in Tel Aviv, Israel in 2009 and in Munich, Germany's top medical facilities in 2011.
Her passion for health and sustainability infuse her practice with genuine compassion and enthusiasm. Her social activist perspective fuels her drive to educate both her patients and the general public about greater options within the existing medical paradigm. Her goal is to direct people to the realization that health and balance come from within.
As a mother of twin daughters, she is enthusiastic and passionate about bridging her healing arts with her journey of parenting. Her love of motherhood and has inspired her to designed a Baby Wellness program that teaches parents how to care for their babies from a holistic perspective, the way she has raised her happy and healthy babies. As a partner of Babies R' Us, Iris teaches their New Parenting Program and holds classes in her office and on her Fusion Healing YouTube channel.
Spending time with her beloved twin daughters', on her yoga mat and expanding the realms of her practice to help heal others are greatest pride and joy.
Fusion Healing offers various unique treatments that blend an array of healing modalities to better serve your customized needs and desired goals. We offer package deals on every treatment plan not only to balance your mind, body and soul, but also your budget. We accept some health insurance. Book your session TODAY!
TREATMENTS
Fusion Healing – 
​
​80 min 
A unique and powerful combination of acupuncture, bodywork, energy work, channeling, insights, crystals, hot stones and aromatherapy. Used for acute & chronic conditions, musculo-skeletal pain relief, deep relaxation, somatic integration, trauma and balance.
Our Signature Treatment
Initial Consultation – 

30 min 
An in-depth review of health history, chief complaint(s) and life style, tongue and pulse diagnosis, reflection and palpations used to assess and compile a comprehensive and customized treatment plan just for you.
A Holistic Assessment & Diagnosis
Fusion Programs – 
5 or 10 Packages
Choose a healing package from any of our treatments and we will design a customized step-by-step program to meet your needs and desired goals. Including treatment plans, nutrition, exercises, stretches, lifestyle and consciousness shifting. Price adjustments vary accordingly.
Your customized treatment plan
Fusion Acupuncture – 
​
​50 min 
A combination of acupuncture, channeling, crystals, hot stones and aromatherapy. Used for acute conditions, local injuries, general relaxation and overall balance. A quick and effective way to address any disharmony. This is not your ordinary acupuncture session.
Acupuncture With A Twist
Fusion Face – 
80 min 
A holistic and non-surgical approach to facial rejuvenation combining acupuncture, jade rolling, facial cupping and lymphatic massage. This cosmetic acupuncture treatment is geared towards facial feature enhancement: skin elasticity, reduced lines, and decreased blemishes.
A Natural Face Lift
Sage Clearing 

​

​TBD min – $300-600+

 
A sage smudge cleanse of your home or office space. Removes negative vibrations, old energy, blockages and stagnation to clear and revitalize where you live and/or work. Ceremonies include meditations, chanting, candles, crystals, and insights.
A Personalized Space Cleanse
"I came to Iris with many emotional, mental and physical problems. In one session, Iris (Bless Her) using acupuncture, reiki, hot stones, healing, massage, shiatsu (Yes, ALL in ONE session) everything was like never before! There wasn't any point of 'negativity' that wasn't treated! I highly recommend assigning her to your spiritual and healing path."
-Avishai (Massage Therapist),  Los Angeles CA
​
Chord Cutting 

50 or 80 min

 
Ready to let go of your past, relationships, exes, bosses, family members, patterns, etc? This powerful treatment cut ties with anything or anyone that is taking up unwanted space in your body and/or present life.
Cutting away the past!
Sage Clearing – 

​

​TBD 
A sage smudge cleanse of your home or office space. Removes negative vibrations, old energy, blockages and stagnation to clear and revitalize where you live and/or work. Ceremonies include meditations, chanting, candles, crystals, and insights.
A Personalized Space Cleanse!
Group Workshops
For friends, family and/or partners to heal in a collective environment via learning, interacting, ceremony, and group healing sessions. May be used for healing circles, chord cuttings, milestones, birthdays, anniversaries, full/new moon, etc.
Address: 
8907 Wilshire Blvd, Beverly Hills, CA 90211