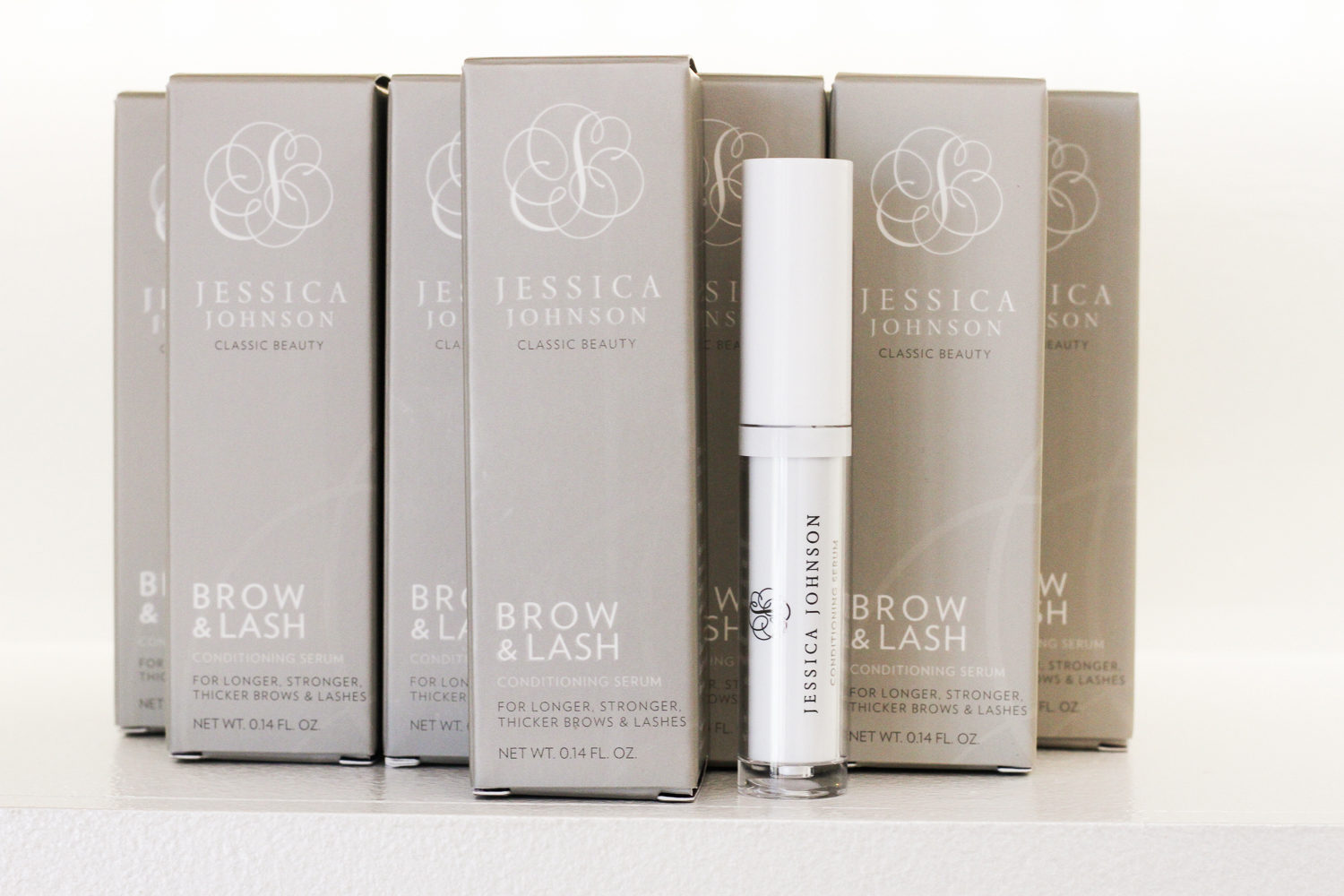 Thank you to my soul sister Charolette of Charolette's Book for enlightening me to so many exciting brands and stories. She's my major girl crush.
I had been searching for a lash serum to launch a major lash rehab campaign. After ten years of solid lash extension abuse – my lashes looked like I had been in a fire. One by one, my extensions fell out, and every time I made an appointment for a fill with my lash queen, Amanda, I kept cancelling because of schedule conflicts.
Finally, all my lashes were gone and I was left with stubs. For ten years, I have been so freaked out to look at myself sans lashes that I made it a point to get in to Amanda asap. But something told me, I needed to give what was left of my lashes a major break.
First up, I would need a hard-core lash growth and conditioning system. Lucky for me, my weekly email from Charolette was fresh in my in-box and what do you know…there before my very eyes was her high-rated pick, JESSICA JOHNSON Conditioning Serum ($110).
And, if you are still hooked on your extensions, it also helps keep lashes with extensions hydrated and strong and restores lashes after removing lashes.
I am only on week one but so far so good. I can't wait to fill you in soon on my growth!
KEY INGREDIENTS
Black Sea Rod Oil
Has the same restorative power as proven brow and lash growth products containing synthetic prostaglandins, but is a natural, organic ingredient.
SymPeptide® Xlash
A lipo-oligopeptide; it penetrates deeply and quickly into the hair follicles, enhancing the growth of naturally beautiful and full brows and lashes. It also supports the production of keratin, the main structural component of hair, brows and lashes.
Hyaluronic Acid
Often referred to as "nature's moisturizer." It forms an invisible, air-permeable film, protecting brows and lashes from becoming dry and brittle.
D-Panthenol
Known as the "beauty vitamin" a vital nutrient that promotes the growth of healthy, beautiful hair.
All ingredients:
Aqua, sodium Hyaluronate, Biotin, Myristoyl Pentapeptide-17, Black Sea Rod Oil, Glycerin, Phenethyl Caffeate, Hydrolyzed Glycosaminoglycans, Panthenol, Caprylyl Glycol, Phenoxyethanol, C12-15Alkyl Benzoate, Acrylates/C10-30, Alkyl Acrylate Crosspolymer, Alcohol, Sodium Hydroxide, 1,2 Hexandediol, Benoic Acid, Sodium Benzoate.
About Jessica: