Like A Gentleman is LA's first high-end, men's luxury barbershop catering to celebrity clientele and Hollywood's elite. The far from traditional, modern day barber salon showcases custom-made décor and grooming services that allow any ordinary man to leave looking and feeling like a true gentleman. Clients sit in custom-rebuilt vintage barber chairs featuring button-tufted navy blue leather upholstery and chrome hardware for customers to be groomed and pampered in style. A one-of-a-kind, hand-carved and distressed wooden barber pole is also beautifully showcased in front of the shop. Additional features include a vintage gumball machine, and a "friends of ours" wall (a Mafia term meaning "he's good"), which showcases a curated collection of brands produced by the partners' comrades, friends and other local entrepreneurs. Furthermore, the restroom, also known as "Le Pissoir", features flamingo-print wallpaper and a spa-like atmosphere allowing patrons to 'freshen up' with a wide array of well-appointed toiletries. All of these sophisticated elements help make Like A Gentleman Barbershop one of LA's most attractive establishments – designed by Horse & Carriage Hospitality.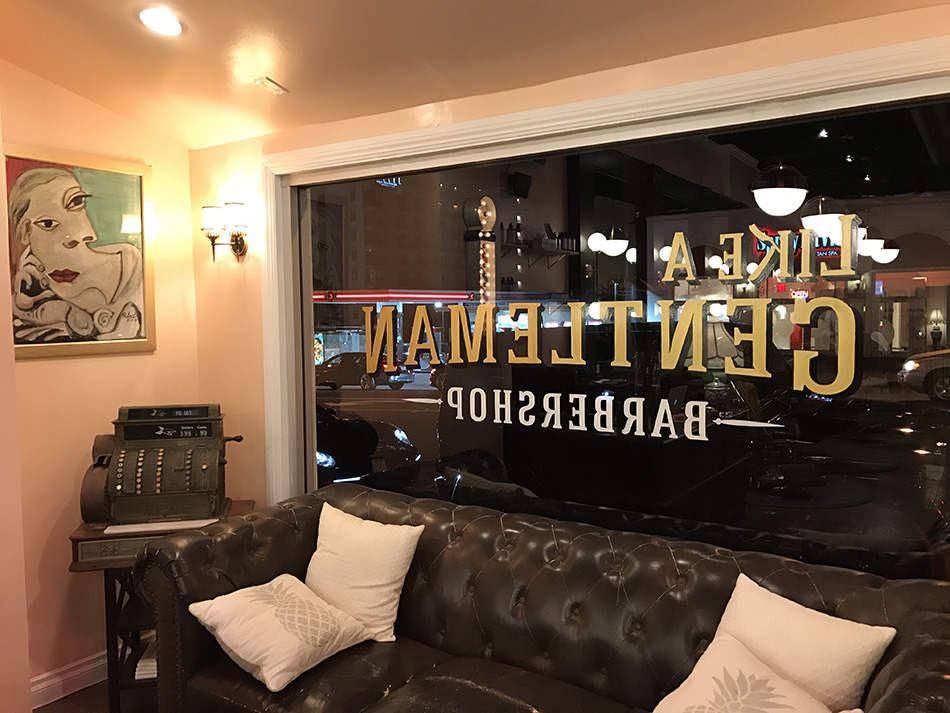 I had the honor of stopping into Like A Gentleman Barbershop and getting a pre-Thanksgiving haircut by celeb barber, Mikey Caputo. I NEVER get my haircut during a busy holiday week. I'm always the guy who shows up to the dinner looking like Gabe Kaplan in Welcome Back Kotter. But alas, I was lucky to find some time and show up for some turkey looking svelte this year. Very friendly atmosphere, amazing decor, the music was bumping – I loved the vibe these guys created with this place. I normally get my haircut close to where I live, simply out of convenience and typically not giving a shit, but this will certainly change. I actually looked good after this haircut. Usually, after I get a haircut, people will be like: "Hmm, what changed? You lost a chin?" Not this time. It was noticeable, people liked it and I actually felt cool for once in my life.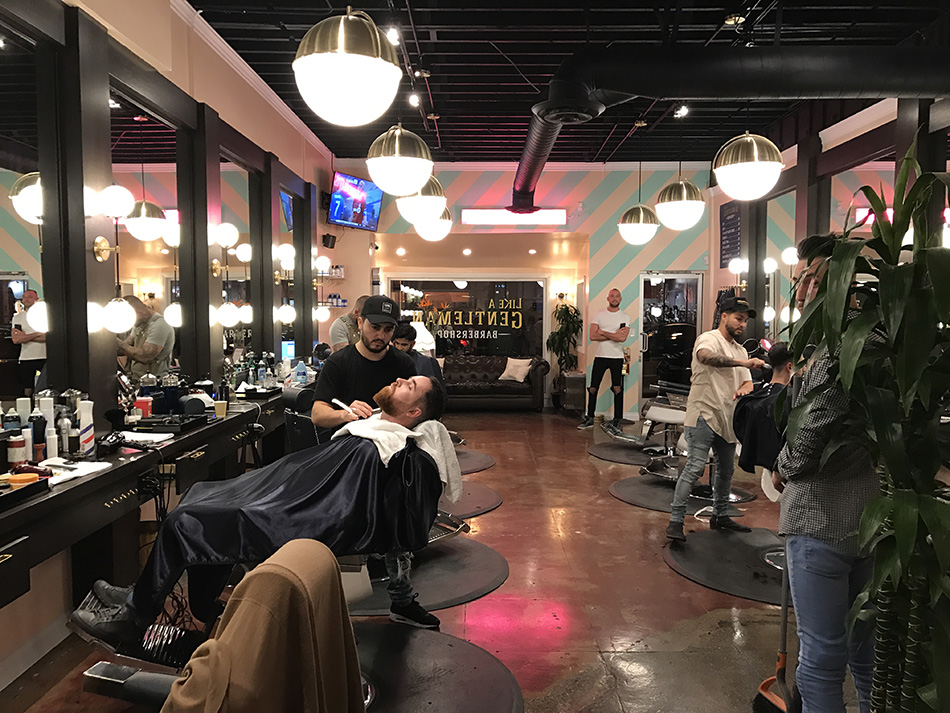 If you're looking for a new go-to spot for your man-grooming needs, check this place out. They're centrally located, the staff is seasoned and knowledgeable (not some kooks who can't explain the product they just sprayed into your hair and eyeballs) and the atmosphere is warm and inviting, all down to the Miami-themed bathroom. Crocket and Tubbs would be happy to wash up in there after a cut and a warm shaving cream neck shave. Don't let them beat you to it.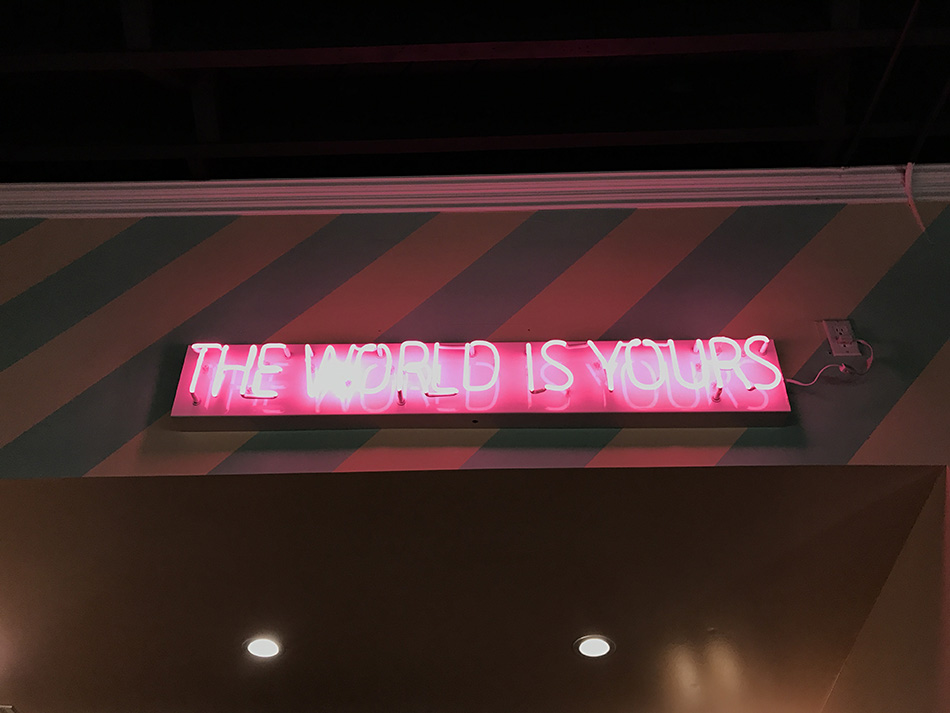 – Christian Majewski