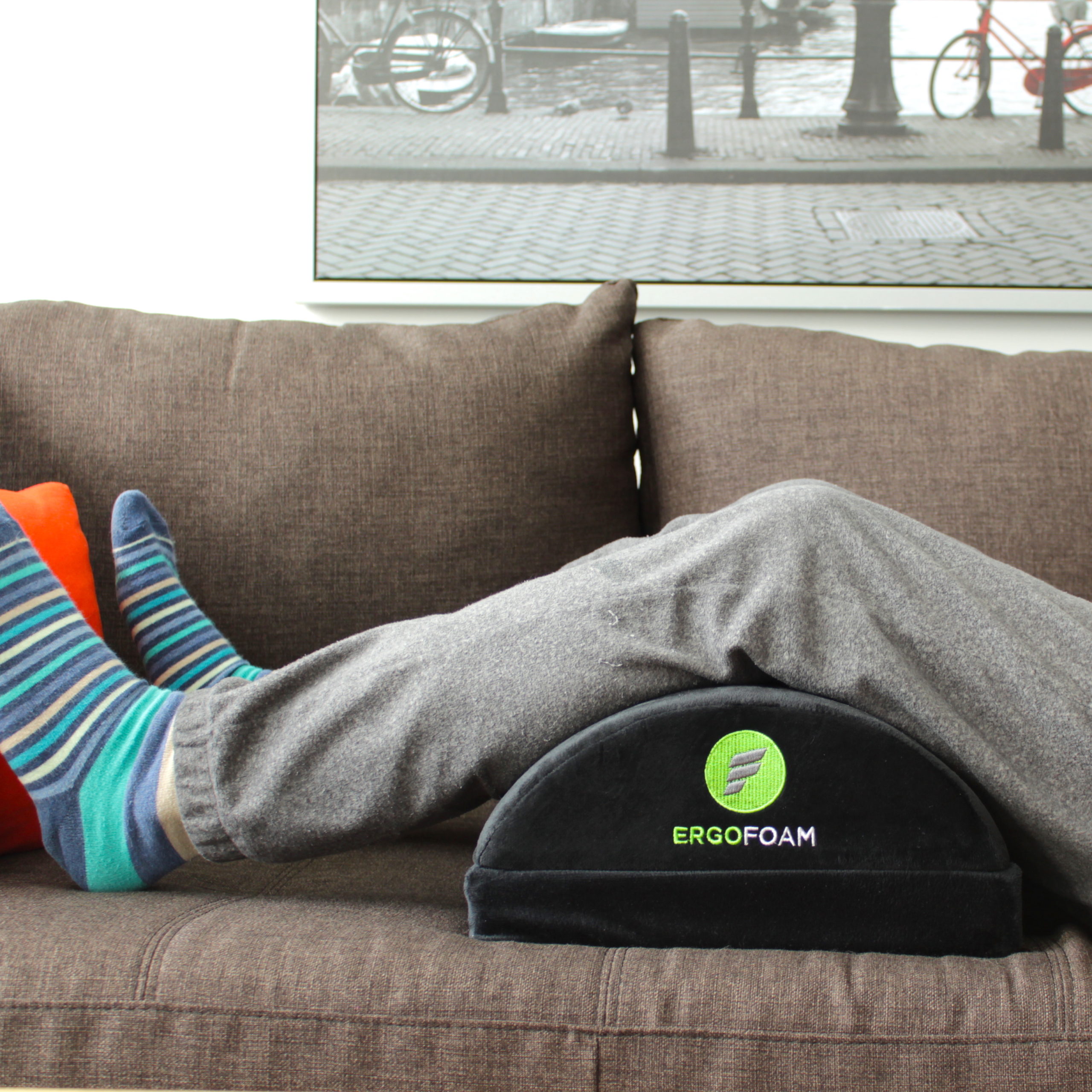 I am so loving this solution for my family with us all working/schooing from home. My son's feet don't reach the floor, my teen in homeschooling on the couch and now we are all fighting over it! My son's OT person at school went nuts over it when he showed her!
ErgoFoam is an ergonomic under desk footrest, designed to facilitate better posture, relieve seated load, and increase circulation.
Flipped over, the rest becomes a rocker, and long work hours become a chance to infuse some movement into a desk-ridden day.
Awarded 'Best Under-Desk Foot Rest of 2020', the ErgoFoam team believes in good design and good results, and it remains their mission to help people feel their best each day.
Another great desk/home office gift – that is just as great on the couch too!