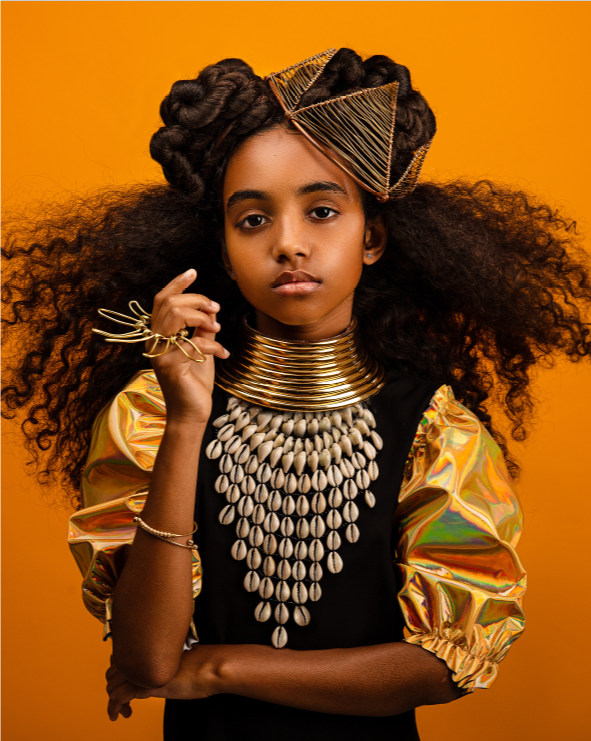 This stunning book, inside and out, from St. Martin's Press, is the perfect gift this year.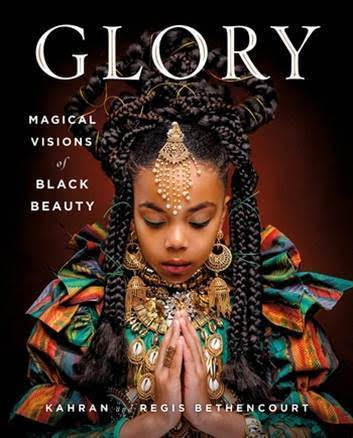 GLORY: Magical Visions of Black Beauty, by Kahran and Regis Bethencourt, the husband & wife team behind Creative Soul Photography.
""Glory" is Blackness in all its grace and beauty by way of the next generation."
—Chicago Tribune
"An exquisite pictorial love letter to Black children around the world."
—Kirkus Reviews (Starred review) 
"Glorious indeed" — Booklist
From the dynamite husband and wife duo behind CreativeSoul Photography, a photography book (available on Amazon, here) that shatters the conventional standards of beauty for Black children. Featuring a foreword by Amanda Seales. 
With stunning images of natural hair and gorgeous, inventive visual storytelling, GLORY puts Black beauty front and center with more than 100 breathtaking photographs and a collection of powerful essays about the children. At its heart, it is a recognition and celebration of the versatility and innate beauty of black hair, and black beauty. This glorious coffee-table book pays homage to the story of our royal past, celebrates the glory of the here and now, and even dares to forecast the future.
It brings to life past, present, and future visions of black culture and showcases the power and beauty of recognizing and celebrating oneself. Beauty as an expression of who you are is power.
When we define our own standards of beauty, we take back that power. GLORY encourages children around the world to feel that power and harness it.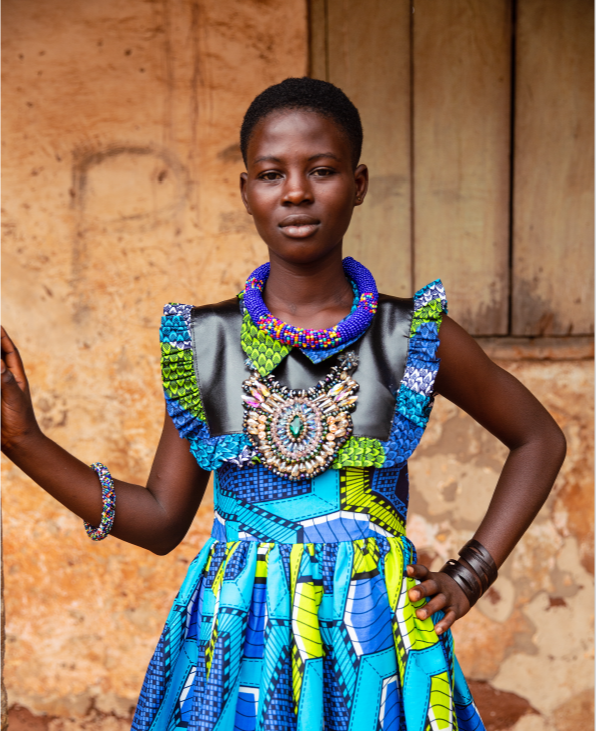 SARAH: GHANA: Proud and Resilient
Sarah Amaoko is fifteen years old and in her final year at Betenase M/A JHS. She is an Akan and the last born in her family, who hails from the Sekyedumase community. Like her friends Pokuaa and Naomi, she also helps her family farm to harvest food to sell to meet their needs. Sarah wants to be a teacher to help impart knowledge in her community.
A gifted athlete, she also plays for the school's women's football (soccer) team. Proud and resilient, Sarah loves her family for their strong bond, and her country for its peace and tranquility.
At the age of eight, Layla Lerus was diagnosed with type 1 diabetes,
an autoimmune disease where the insulin-making cells in her
pancreas attack themselves. Layla can eat whatever she wants, but
everything that she does eat has to be covered by insulin. Until there
is a cure, she will be insulin-dependent. Now thirteen, she wears an
insulin pump (that you see on her arm) and this allows her to get the
insulin she needs minus the needles after every meal.
Layla is a fighter. She never lets her illness get in the way of living
her life to the fullest. Despite these challenges, Layla has a great
sense of humor and loves making people laugh. She hopes to become
an Olympian in track and field. She is a sprinter and comes from an
athletic family. "We are all very close. I love my sense of humor and
making people laugh." She also loves that she comes from a bilingual
family that speaks French and English.
Layla hopes to show other young children with type 1 diabetes that
there is no need to be ashamed. "Never be afraid to be yourself, even
if you have a little something that makes you different from
everyone else. That is what will make you stand out."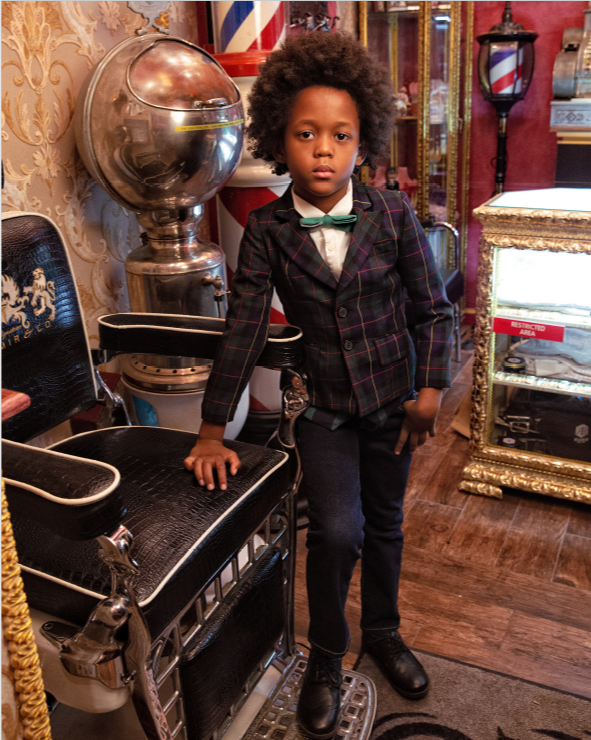 LIAM: NEW YORK: The Cool Kid
Seven-year-old Brooklyn native Liam Evan Pyram is anything but typical. Always composed and stylish, he is considered a "cool kid" in school. His friendly and helpful nature also makes him a natural leader.
After participating in a modeling showcase at the age of four, Liam
signed with an agency. Some of his most notable accomplishments
include modeling for major campaigns such as Ralph Lauren, Brooks
Brothers, Target, J. Crew and more. In addition to modeling, Liam
enjoys being creative, reading, outdoor activities like skating, bicycle
riding, swimming, and other sports. Liam aspires to one day become
an architect and own a construction business. A trailblazing young man, Liam doesn't let anything or anyone define him.