I'm still having severe postpartum. That being said, I'm the mom of an 11 year old.
PARENTING A TWEEN IS UTTER HELL.
Hell I tell you.
Everything in life, to Aria, is miserable. There is Shitty School, a Changing Body and hormones, and now…drumroll…tween skin to deal with.
There are a few things that make Aria happy, and they are: slime, Bob's Burgers, when I am shutting the F up, cute packaging and cool stuff.
When I heard about C'est Moi, a new clean beauty brand thoughtfully formulated for tweens and teens, I thought SCORE SCORE SCORE, this will not only keep Aria happy for a good while but it'll also score me some major mommy points.
The ADORABLE line features 38 products across skincare and color cosmetics priced from $8 for an eyeliner pencil to $26 for a three-piece skincare set, the entire collection just launched on Target.com and CestMoi.com.
( Oh, I am in totally in love with their brand video !)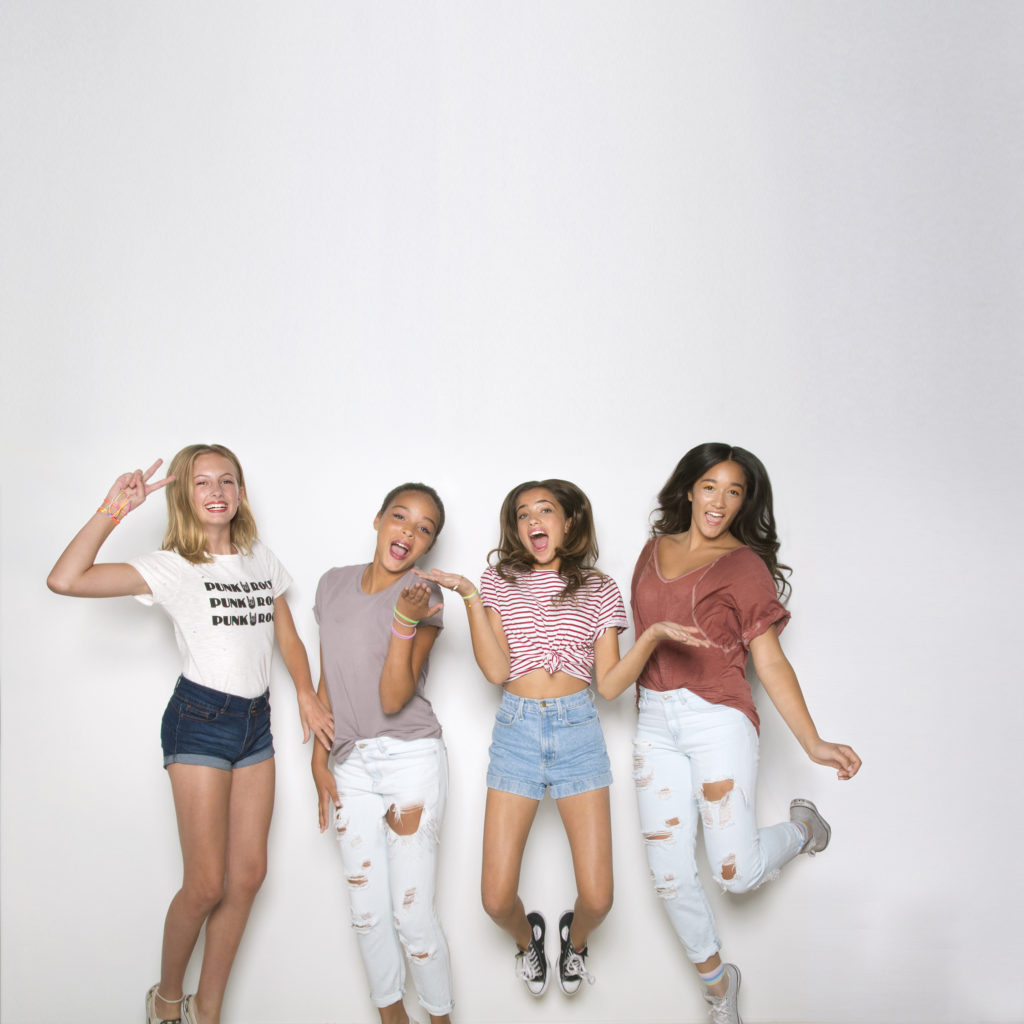 I could just see Aria in this photo because YES, she literally jumped for joy when her package arrived.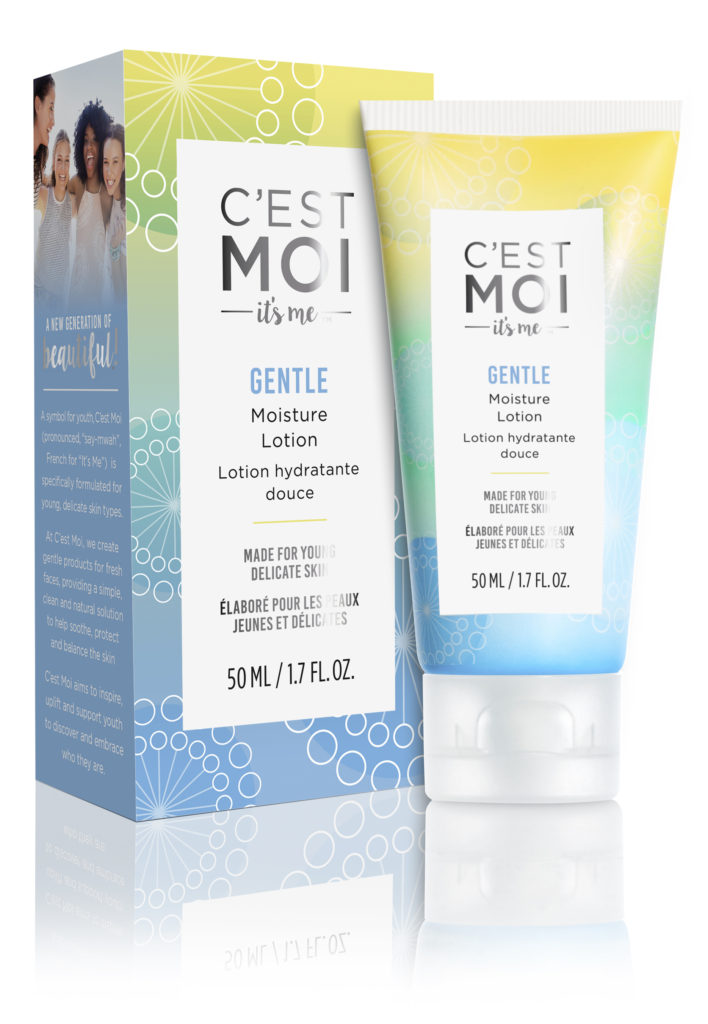 Firs of all – SHE IS WASHING HER FACE! And, I mean – with care. WHY? Because she loves that they cute tubes are just for her!! It's totally shocking.
She is a bit young for make up – but the glosses are lovely. The fact that the line is gentle, chemical free, cruelty free and not filled with crap, of course is the greatest selling point for me.  But really, just getting Aria to care for her skin, is something that cannot happen soon enough.
Oh – and guess what – I AM SO INTO IT ALL FOR MYSELF. It brings back memories of Love's Baby Soft and my first forays into make up (Elizabeth Arden turquoise 80s eyeliner, Clinique and Tatiana perfume anyone?).
The make up is clean, fresh and totally great enough to covet. So now, it's me stealing stuff from Aria – and not the other way around. A win win, I  say!