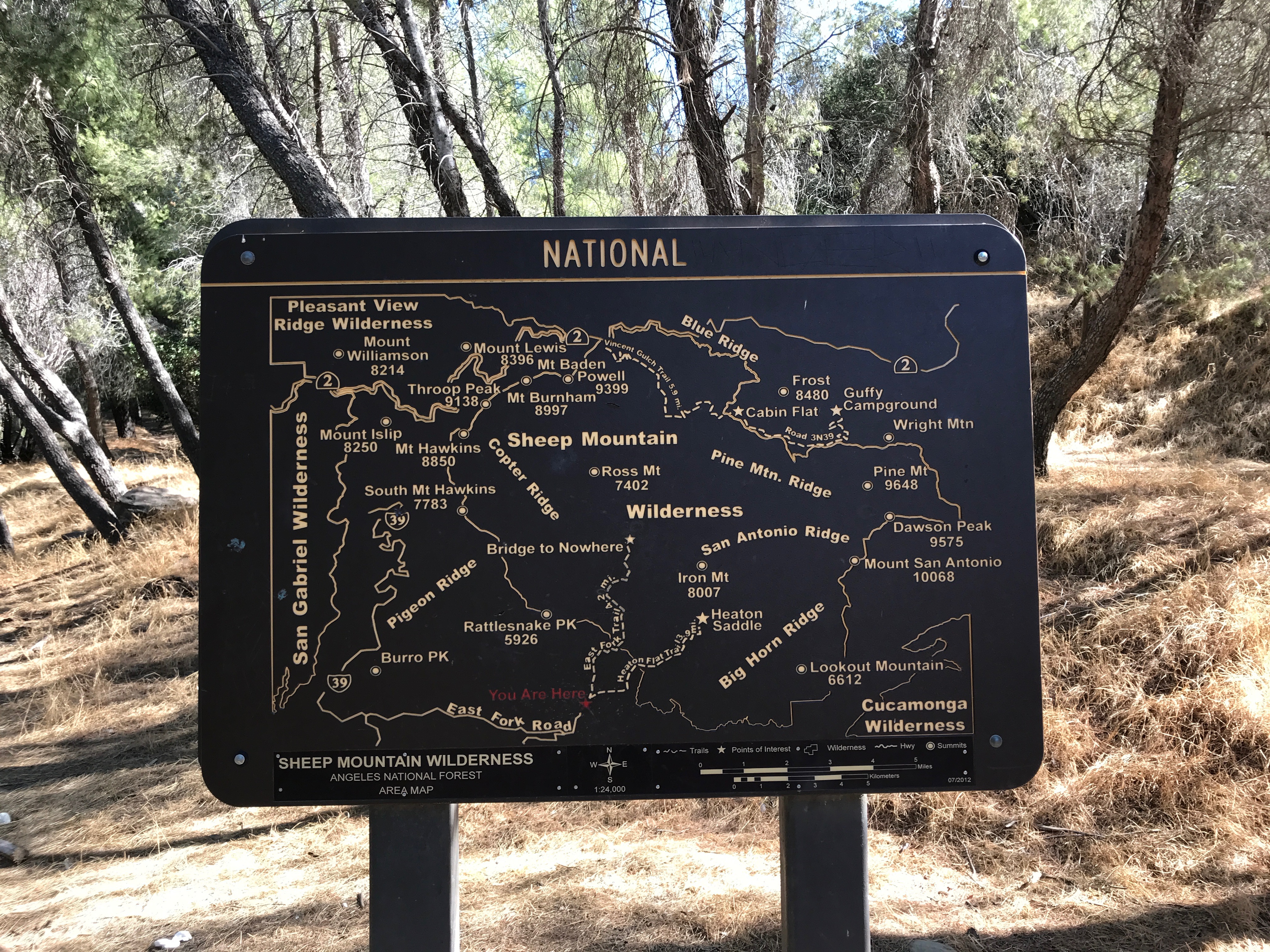 No idea where I was – even with this map…
There are no words for Manu Toigo (you may recall from oh that sweet little NatGeo show Naked and Afraid where she survived oh I dunno DENGUE FEVER! I can't even spell that!!)
This past summer she led an incredible day camp for kids, where she took a small group of lucky kids into nature –  to connect, learn survival skills and get in touch with all things non-urban. It was life changing for us as a family. My kids, who refused to even walk, let alone hike, were running to her car for an overnight camping trip. It really was who took my kids and put these two in their place??? Camping??? They had not even had overnights anywhere!!
Now Manu is introducing this! She is leading families on wilderness/camping/nature weekends. TAKE ME PLEASE!!
We went this weekend and I have no words. It was literally the best time I have ever had with my kids. I was having so much fun, being in nature, watching my 7 year old make a fire and my 11 carve a tool with a rock, that I could hardly sleep. That at, I for sure need a sleeping bag mat cuz I am too old to sleep on the ground. Jus sayin.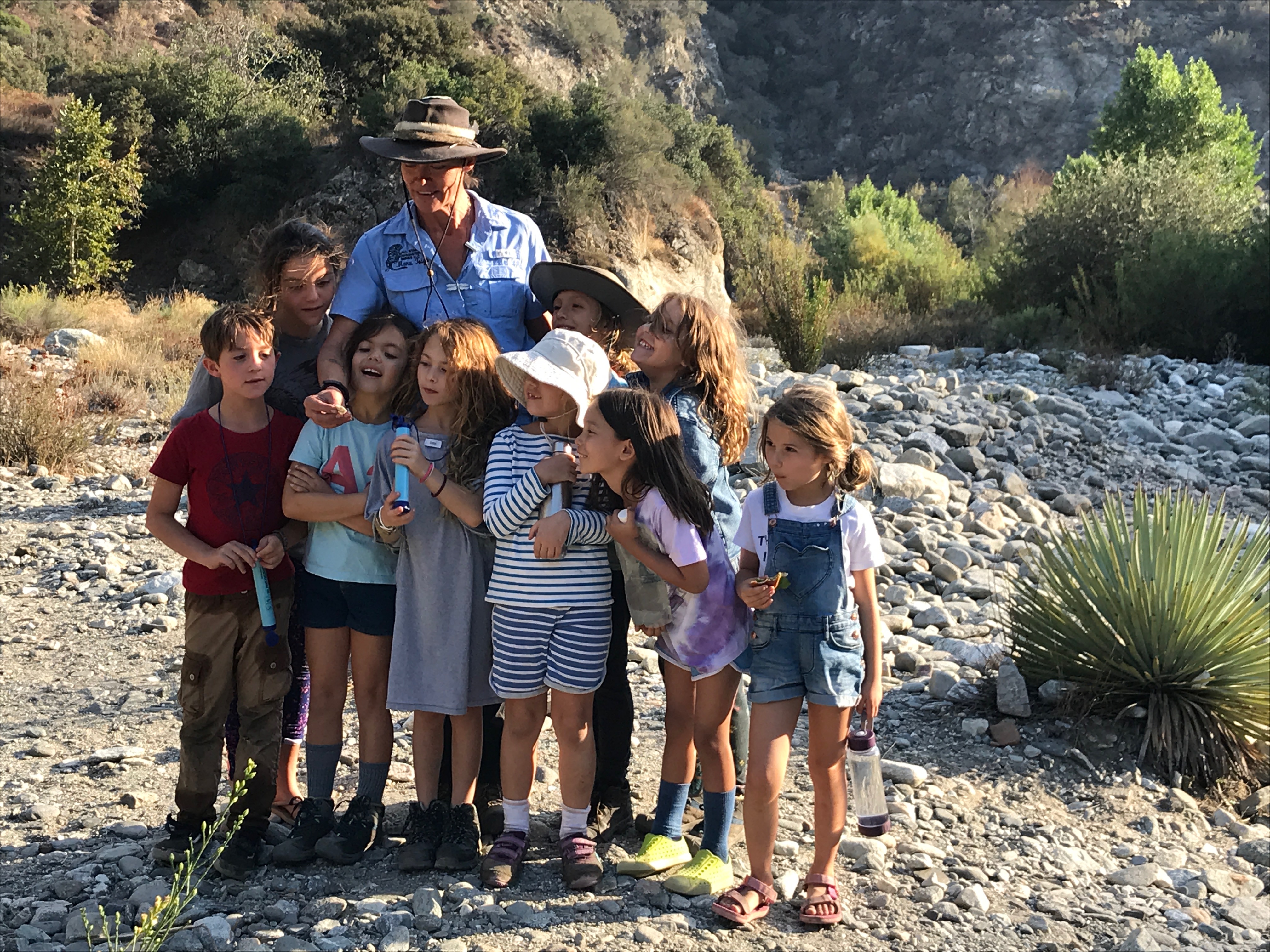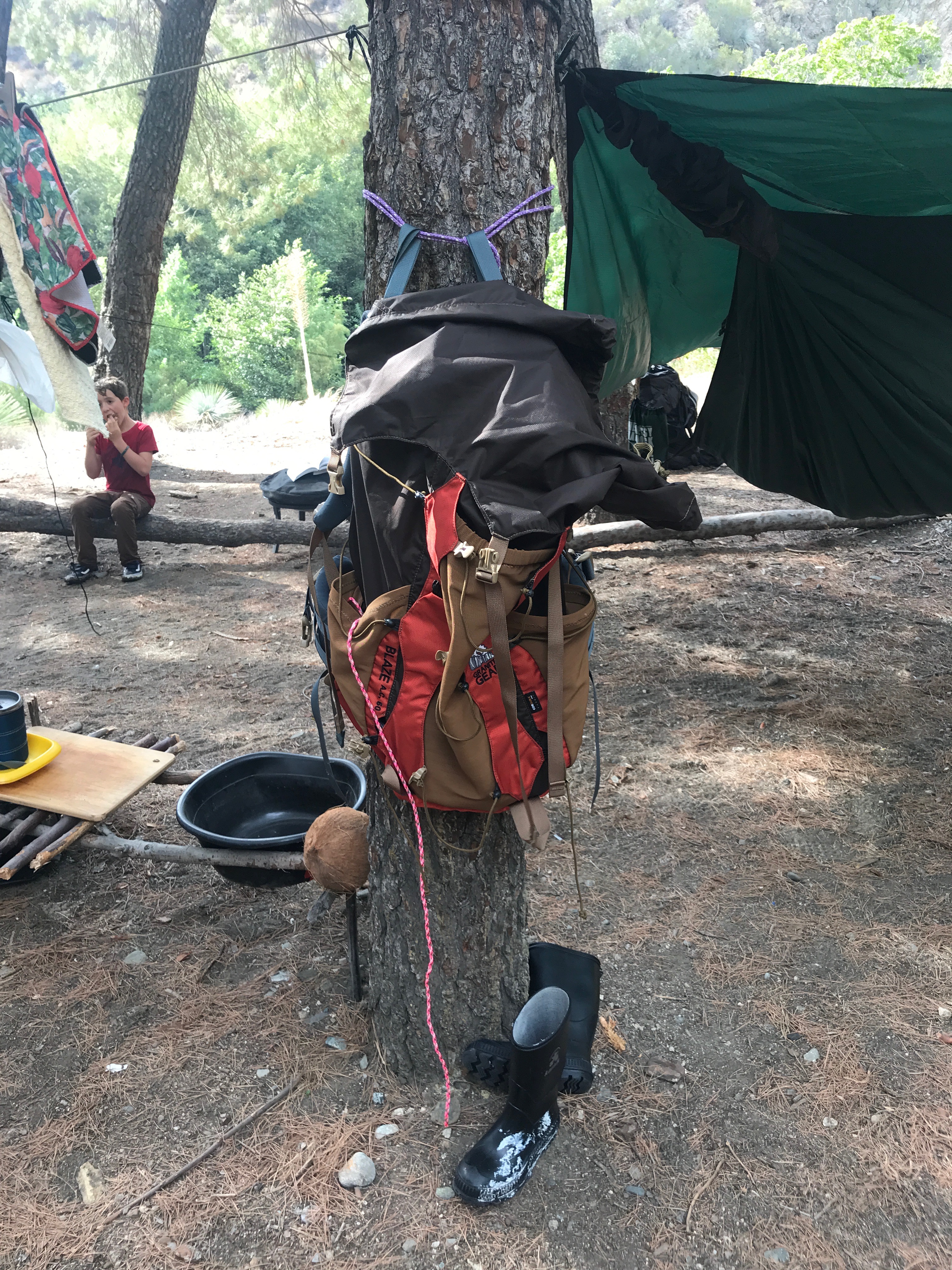 This Cross Trek 22 Wheeled Carry On saved my entire trip!! We had to walk a mile to the campsite!!! (WTF?!) And yes, this bad ass (me!) did this – above. On my own, and out of my own head! As in, I made it up!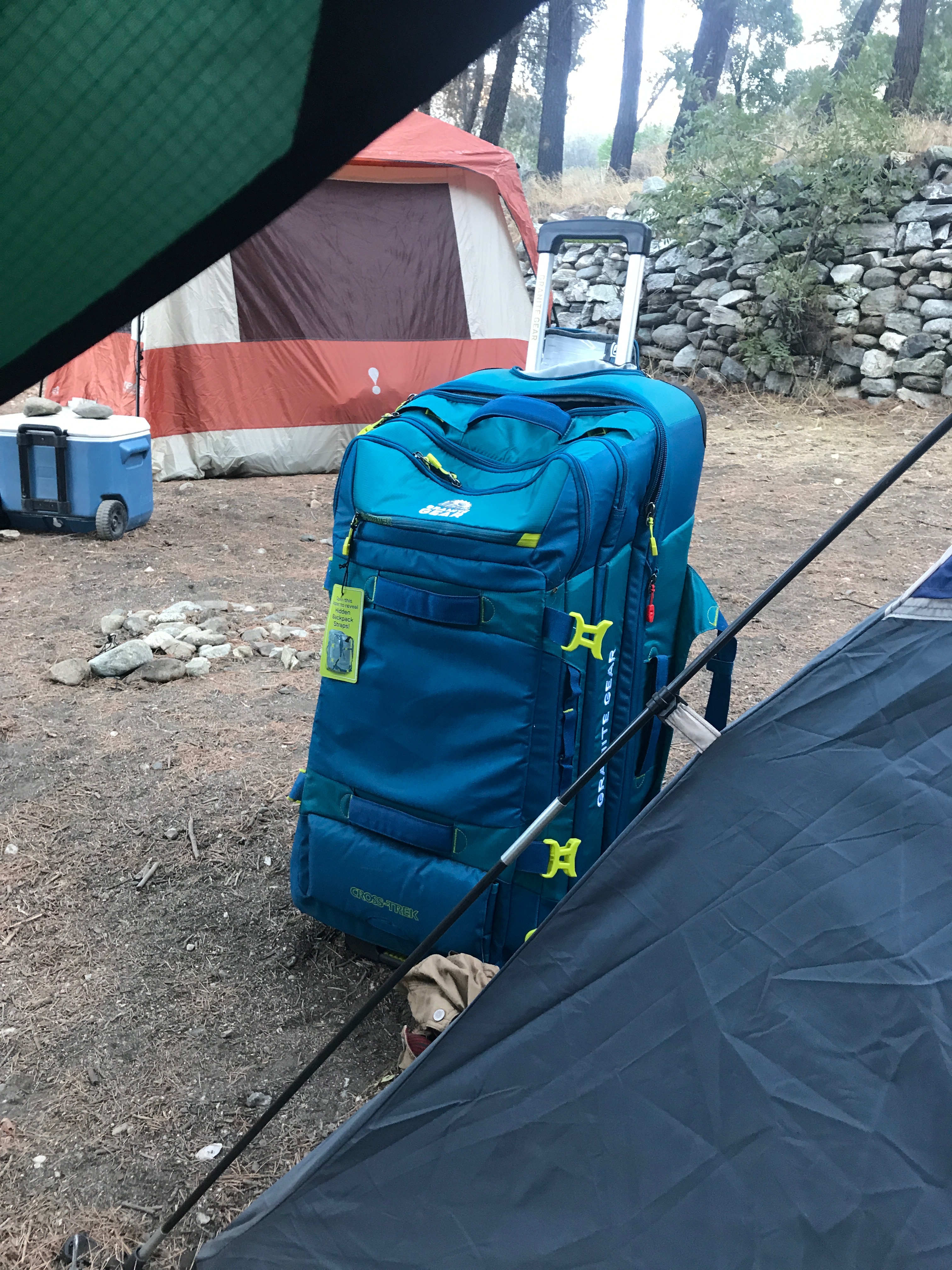 This time Manu set up my tent, but next time I am doing it all myself. We brought insane gear from Granite Gear, specifically the Blaze A.C. 60 Backpack and the Cross Trek 22 Wheeled Carry On. And thank the camping gods for the Cross Trek 22 Wheeled Carry On, because unbeknownst to me, we had to walk a mille to the campground!!! I was so freaking happy I had wheels!!!
My dope backpack was quickly stolen by AJ – who claimed it as his own, no matter how ill-fitting. He actually made it work! So yes, next summer I will be getting him a smaller version for Manu's camp.
OH! And My Charge, with their rad collection of portable chargers, saved my life. I could take photos of the whole trip, did not lose charge and way more importantly, use my iphone flashlight, because I could not find the two flashlights I packed. Genius.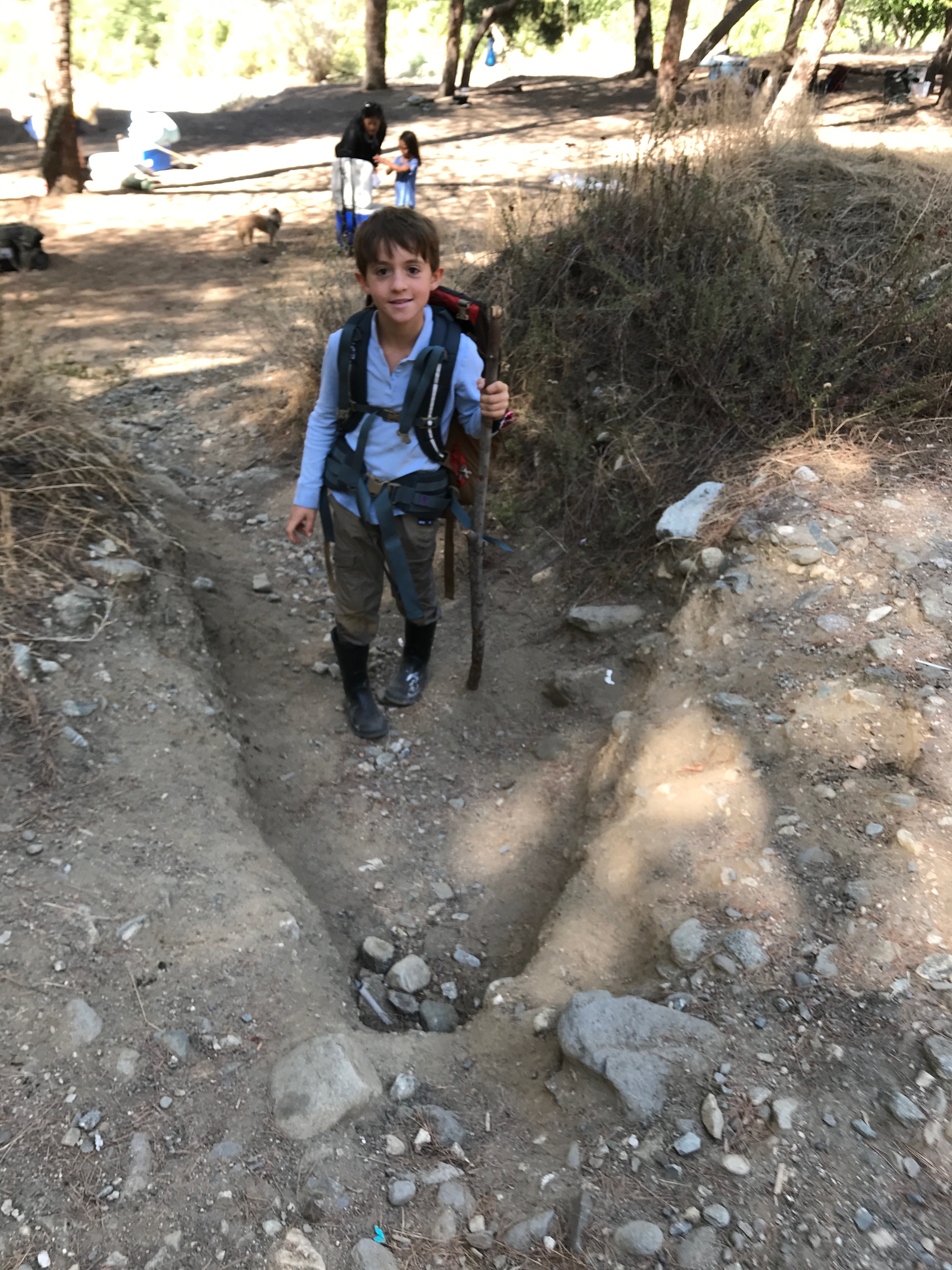 AJ stealing my sickkkkk Blaze Backpack from Granite Gear  (which I am officially obsessed with).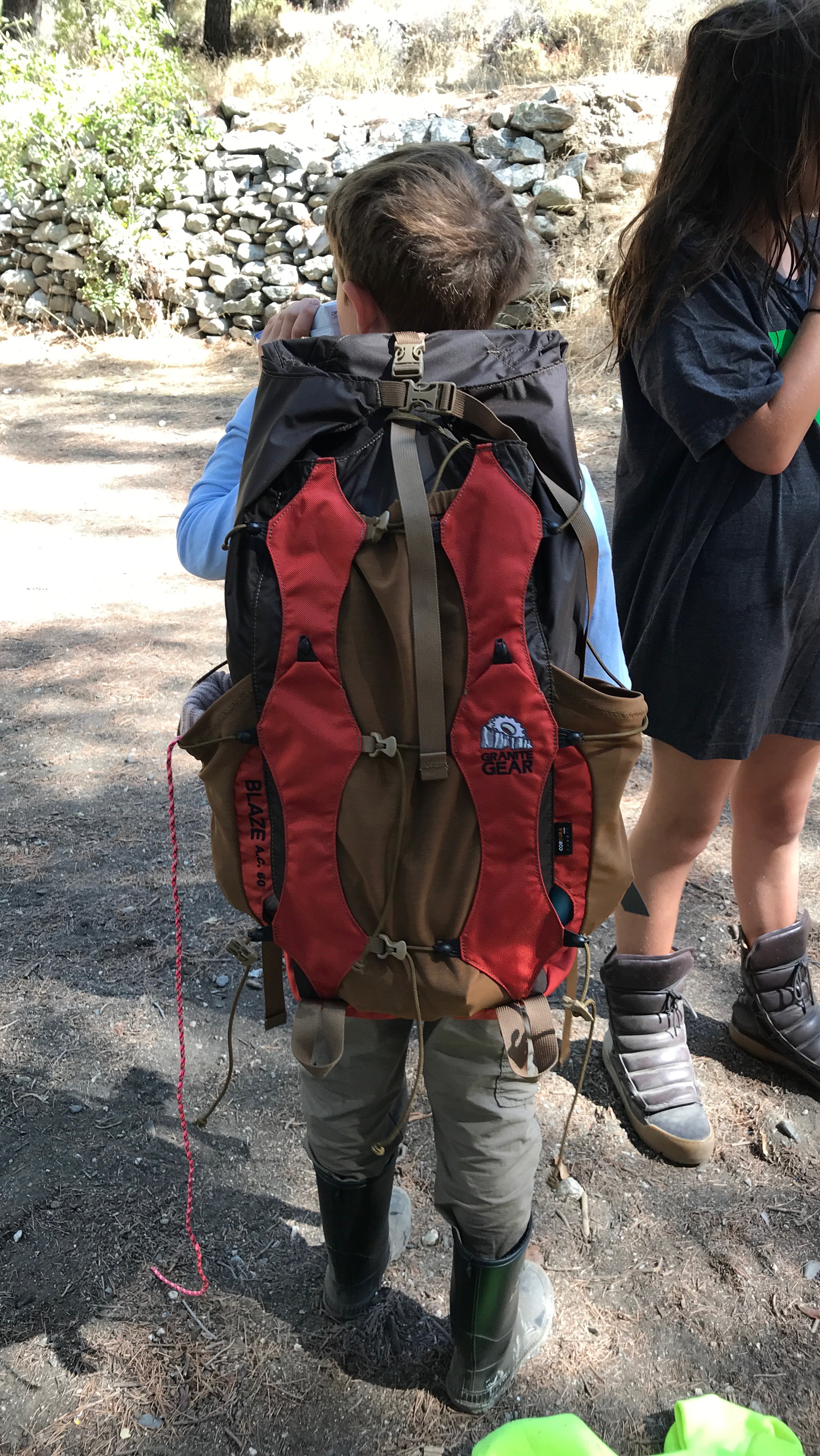 Boxes of Rethink Water – perfect for camping. We brought a treasure trove of them. (Is that the right word? Trove? Seems really weird).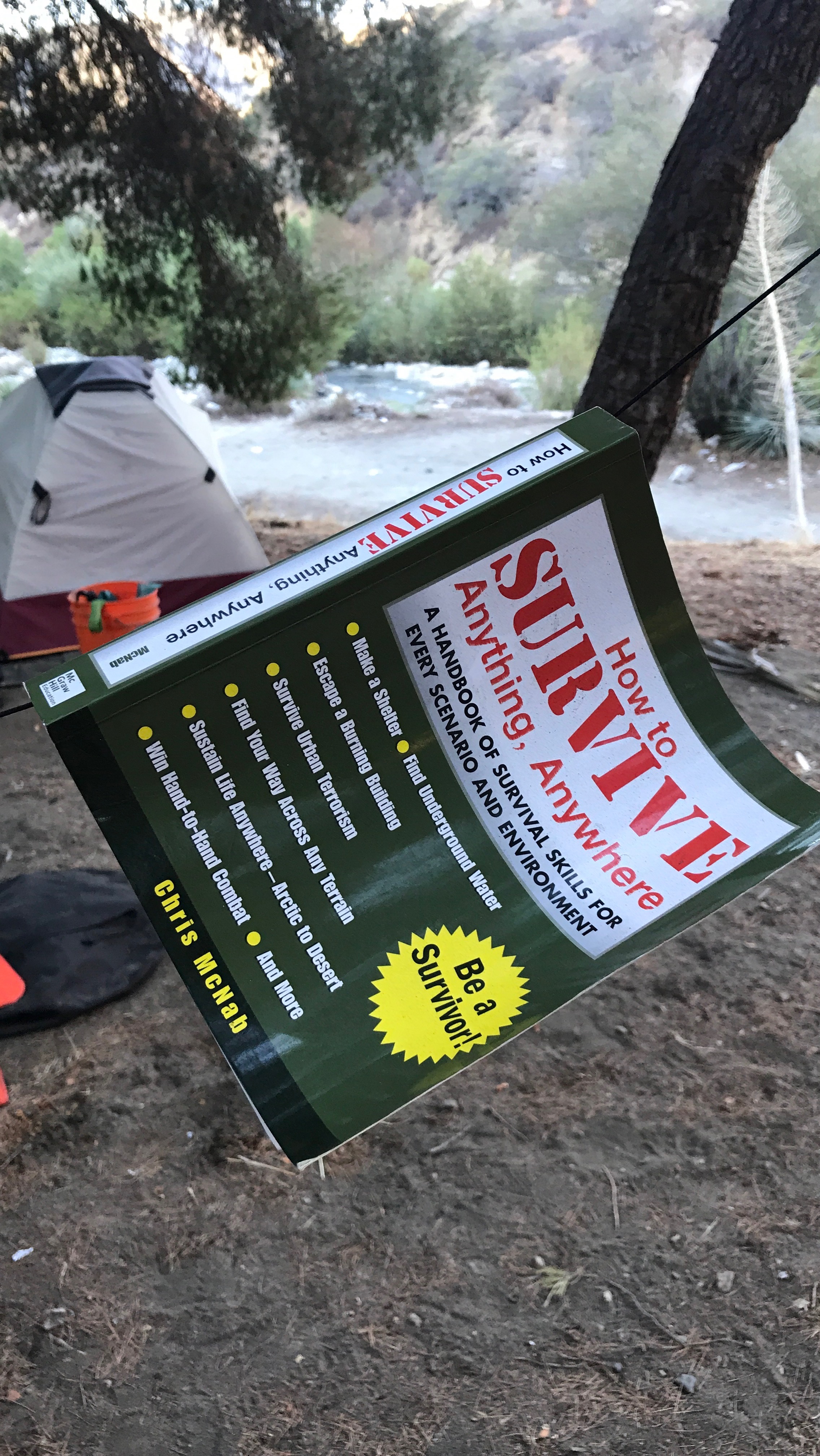 Camping must!! Adventure Max Portable Rechargeable 10500mAh charger. Not just for life in the city.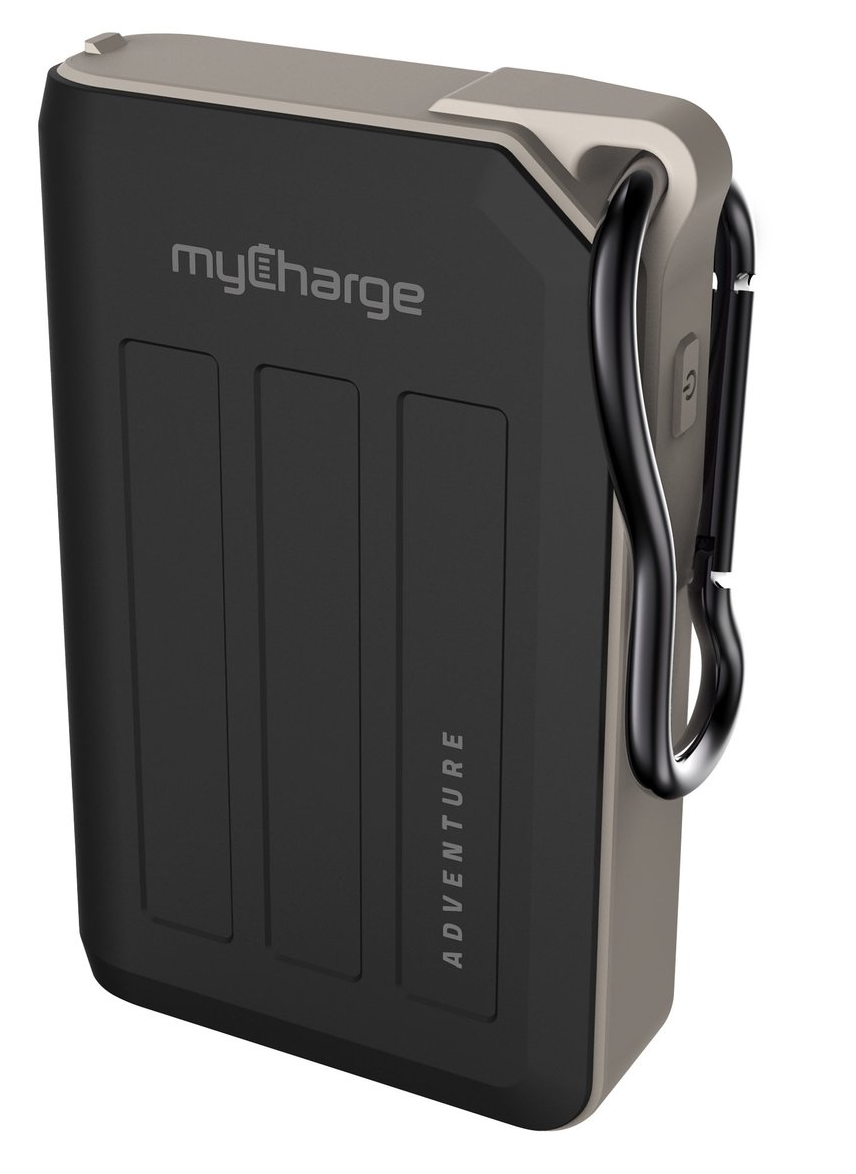 And all the moms basically pillaged me of these, Biossance Cleansing Wipes – because NO RUNNING WATER, PEOPLE!