So, yah, this is the perfect gift (FOR ME FOR ME FOR ME PLEASE!!!) um, for that special person in your life. No doubt, this will delight in every way imaginable. And then some. And then some more. I'll call it a home-run. A no-brainer.
The fantastic Kim Crawford Wines has teamed up with Brooklyn-based dessert company, Mini Melanie to bring you boxes of almost too pretty to eat, 24 karat gold, Sauvignon Blanc infused, chocolate cake truffles, to pair with the brand's limited edition 2017 Holiday Bottle. BE STILL MY BEATING HEART, yo!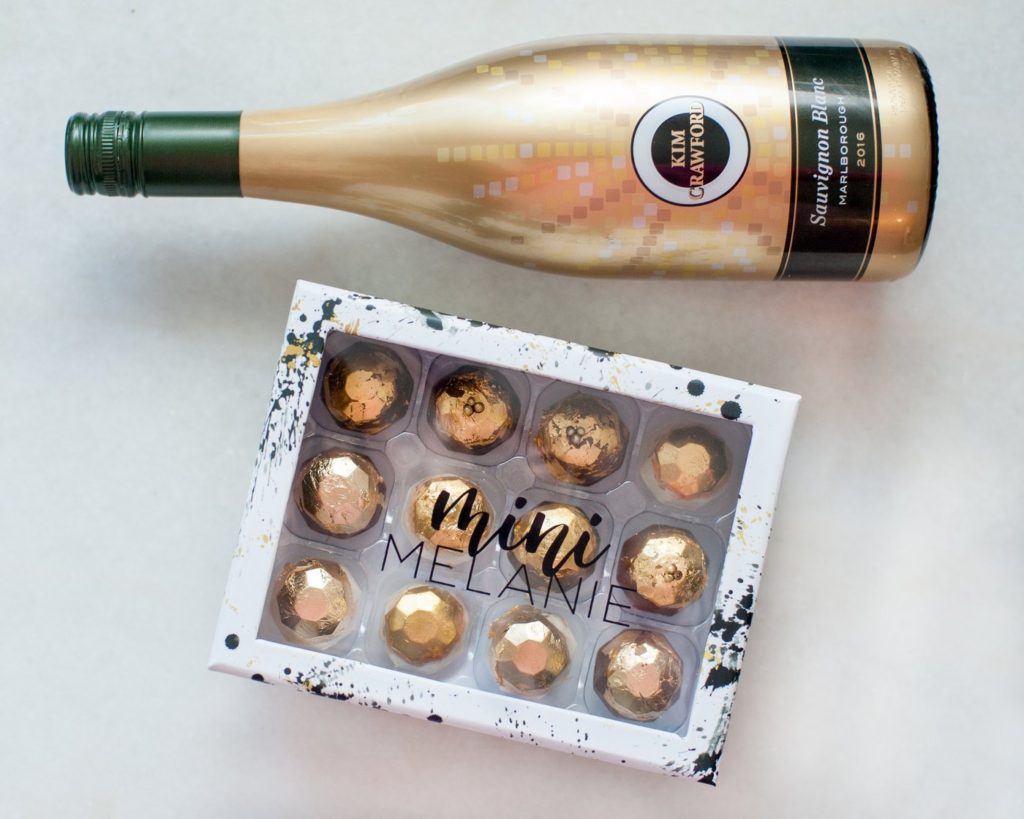 These one of a kind, assorted boxes of dark, milk and white chocolate truffles are hand-painted with 24 karat gold leaf and adorned with mini gold sugar dragees. Dark chocolate ganache made with Kim Crawford Wines Sauvignon Blanc oozes from the center with every bite.  
So, yah, they are of course, to be coveted asap, because they are available for a limited time only this holiday season.
You can purchase a 12-piece box of these beautiful, bite sized desserts are exclusively available at MiniMelanie.com. And for a truly festive pairing, look for Kim Crawford's limited edition gold holiday bottle at your local retailer!
Get an eye of Mini Melanie Treats!