Want to take your practice to the next level? Then you're just a wheel away.
The Aadrika wheel from Yoga Design Lab.
This site is my go-to for eco-friendly yoga accessories (like this mat!)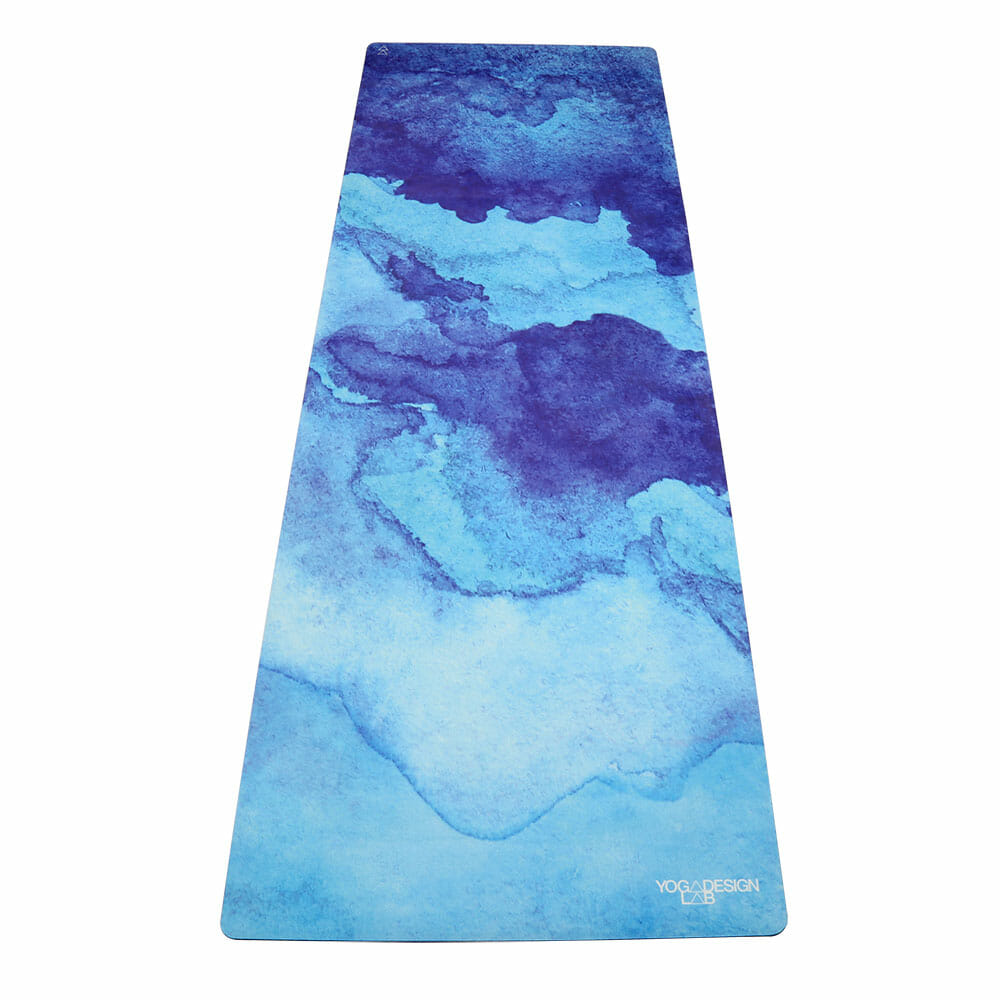 Btw, This mat is amazing because of the texture. It reduces slipping totally. No more towels and mats. This is enough. Its machine washable, absorbent sueded microfiber is made of recycled plastic bottles, bonded to a natural tree rubber base gives you the sweaty grip of a towel and the cushion of a yoga mat.
Back to the wheel that is giving my backbends life… Its cork covered and designed to help open the chest, shoulders, back, and hip flexors.  It's actually a quite beautiful object. You can tote it to class.  Perfect for beginners to advanced yogis. It offers support for challenging poses and adds creativity to your practice. Think about backbends becoming smoother and more flow – on top of assisting to loosen tight muscles. Naturally enhances your poses by achieving deeper stretches, easily and effortlessly.
ABOUT YOGA DESIGN LAB from the founder
The idea for Yoga Design Lab started while on vacation in Bali. I was seated in the back of a packed class at the well-known mecca for yoga, Yoga Barn. Looking around, all I saw was a sea of unoriginal, massed produced, solid colored yoga mats. My thinking was, there must be a way of creating a highly functional product that was also aesthetically beautiful. The inspiration grew and I knew I wanted to design mats that would make more people excited about practicing yoga.
So the journey began. Long story short, I sold my stuff, packed up a couple bags and moved to Bali with the goal of creating a line of yoga accessories that would inspire people around the world.
Blending fashion-forward design elements with innovative functionality and bio-renewable consciousness is key to the Yoga Design Lab approach. From our insulated stainless steel water bottles (reduce your use of plastic water bottles please!), to our hot yoga mats comprised of biodegradable natural tree rubber, to the water based inks used in our printed designs, we can all make a difference with the products we buy.
Giving back is awesome. $1 from every purchase goes to support Urban Youth Yoga Programs in need.
The adventure has just begun.
Chad