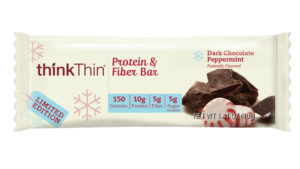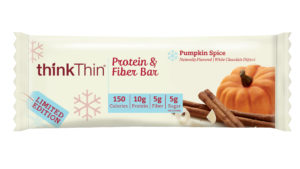 thinkThin® is bringing back its Protein and Fiber Bar seasonal flavor offerings for a limited time, including top seller, Pumpkin Spice. Alongside the fan-favorite flavor, thinkThin® will also offer Dark Chocolate Peppermint.
As you prob already know, each of thinkThin's seasonally inspired Protein & Fiber Bars, including Pumpkin Spice, offers 10 grams of protein and 5 grams of fiber in an individually wrapped 150-calorie bar. 
Pumpkin Spice – The flavors of pumpkin spice and cinnamon wrapped in creamy white chocolate
Dark Chocolate Peppermint – Rich dark chocolate meets the delightful taste of peppermint
Get them – ANYWHERE and stock up!!!