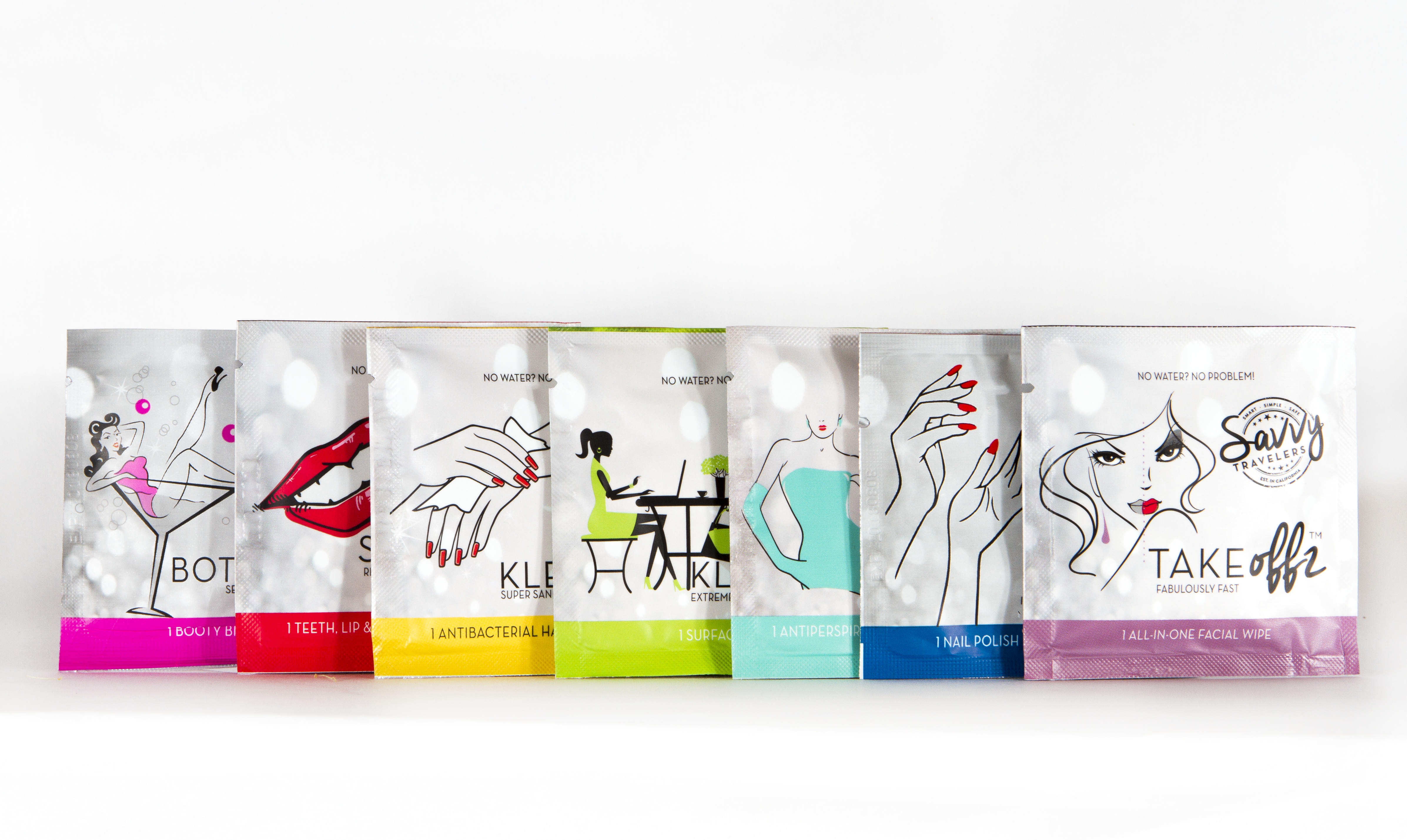 Travel bug hits around now! And the difference between surviving and thriving on vacation has a lot to do with ensuring you have all the right tools…..yep, we've all been in those sticky situations!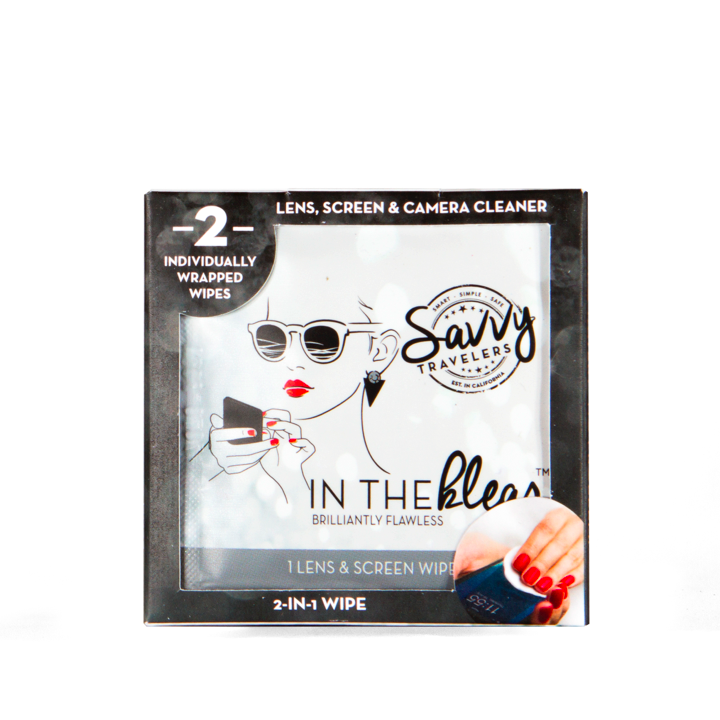 I was recently introduced to Savvy Travelers http://www.savvytravelers.com/ who offers a no-rinse line of products that help to keep travelers healthy and lend a convenient collection of problem solvers for beauty and wellness needs.
They are all TSA friendly, so they can easily go on airplanes. Savvy Travelers designer beauty wipes are curated for the "on-the-go" sophisticated savvy travelista! No water? No problem!
You can go poolside with your designer wipes by your side or stash them in your beach bag. They will easily allow you to refresh a sweaty body with No Sweat wipes, get the chlorine or salty sea off with Take Offz refreshing face cleansing wipes, and remove the sand that got on your phone or on your sunglasses with In The Klear lens and screen cleaner wipes.
Looking great is easier when you are prepared, even down to your fingernails. Chipped a nail on day three? Lift Offz to the rescue! They are individually wrapped nail polish remover wipes with cuticle oil!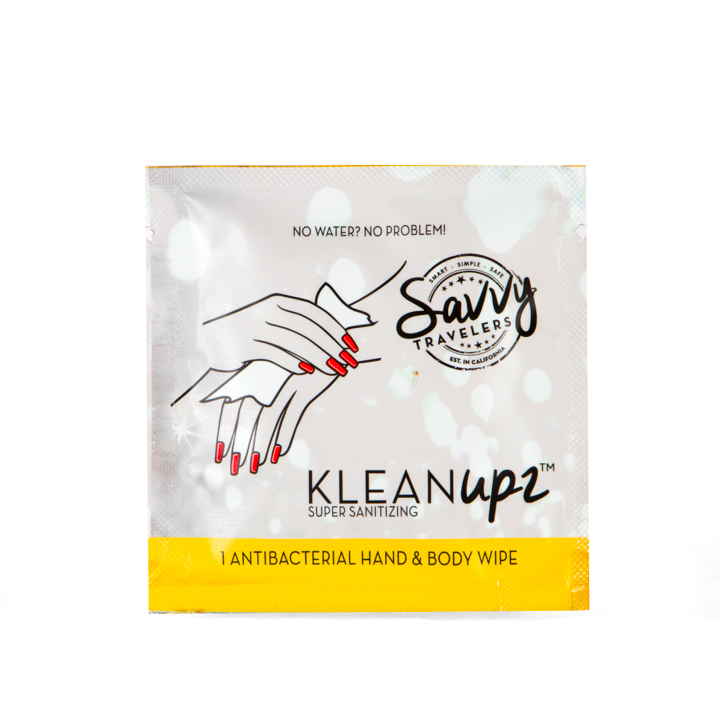 Sometimes we need a vacation from our vacation because we packed so much in on our trip. But the worst thing is to have to use all your sick days after your fabulous vacation, so stay healthy this spring break with Klean Upz and Klean Offz super sanitizing wipes by your side. 
Stay fresh and healthy when traveling by keeping individually wrapped wipes on hand. They can be used for sweat, killing germs, freshening breath, or cleaning off things that seem a tad too dirty to touch. From wiping down airplane tray tables to hotel room remote controls, spending seconds to do that and removing germs can save days worth of being ill.
Savvy Travelers' Getaway Kit (for only $10) offers 12 individually wrapped beauty wipes that will save you on any trip. All Savvy Travelers' wipes are convenient, individually wrapped, biodegradable, compostable, and cruelty free.
Those who sign up for the Savvy Travelers' subscription service, called "Wipeaholics," receive a personal stash of 40 designer beauty wipes each and every month, delivered right to their mailbox for only $15 a month. Wipes users, or "wipeaholics," never have to worry about running out of wipes and trying to get to the right store to get more. They will be delivered each month, helping people to simply replenish their stock.
I'm psyched to grab my Savvy Travelers wipes and jump on a plane somewhere tropical this soon! Any of you keen to join?