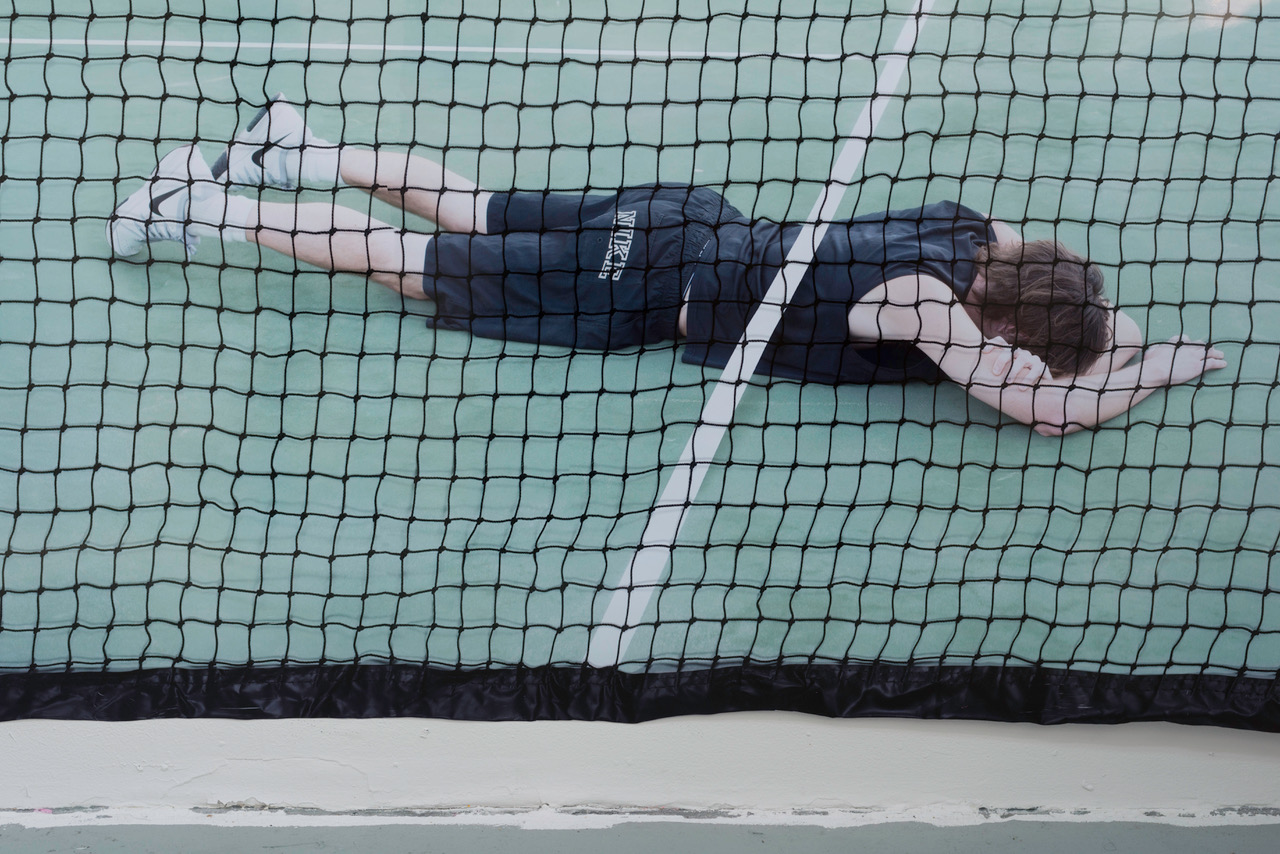 The Los Angeles Municipal Art Gallery has a history of showing cutting edge work in LA, which continues with the debut of group exhibition, Juried Exhibition 2018 on July 26 at Barnsdall Art Park (4800 Hollywood Blvd.). Awarded biannually by the Department of Cultural Affairs (DCA), the pioneering Juried exhibitions have been running for six decades, introducing a new generation of Los Angeles artists and taking the pulse of contemporary art practice in the city.
Featuring students and recent graduates from the region's leading MFA programs, the works in the exhibition represent a variety of mediums from performance and video to painting and installation. This year's works explore topical themes from identity politics and intersectionality; 'prepper' culture and psychoanalytic theory; as well as more sustained critiques of the relationship between images and truth in a digital age.
The opening reception of Juried Exhibition 2018 on Sunday featured a special performance by Rebecca Bruno, the founder of homeLA. Other notable works include Hannah Varamini's Colony Reprise, a dramatic site-specific seaweed installation and Gal Amiram's Doubles, a monumental 24-foot inkjet print which critiques the manipulation of images through digital technology. Also not to be missed are Lena Daly's sculptural installation ReCharge Battery, employing UV light and ultrasound, Anikó Kuikka's video installation, White Sugar, which offers a compelling fairytale for the modern age, and Adee Roberson's vibrant paintings that speak to African diasporic memory.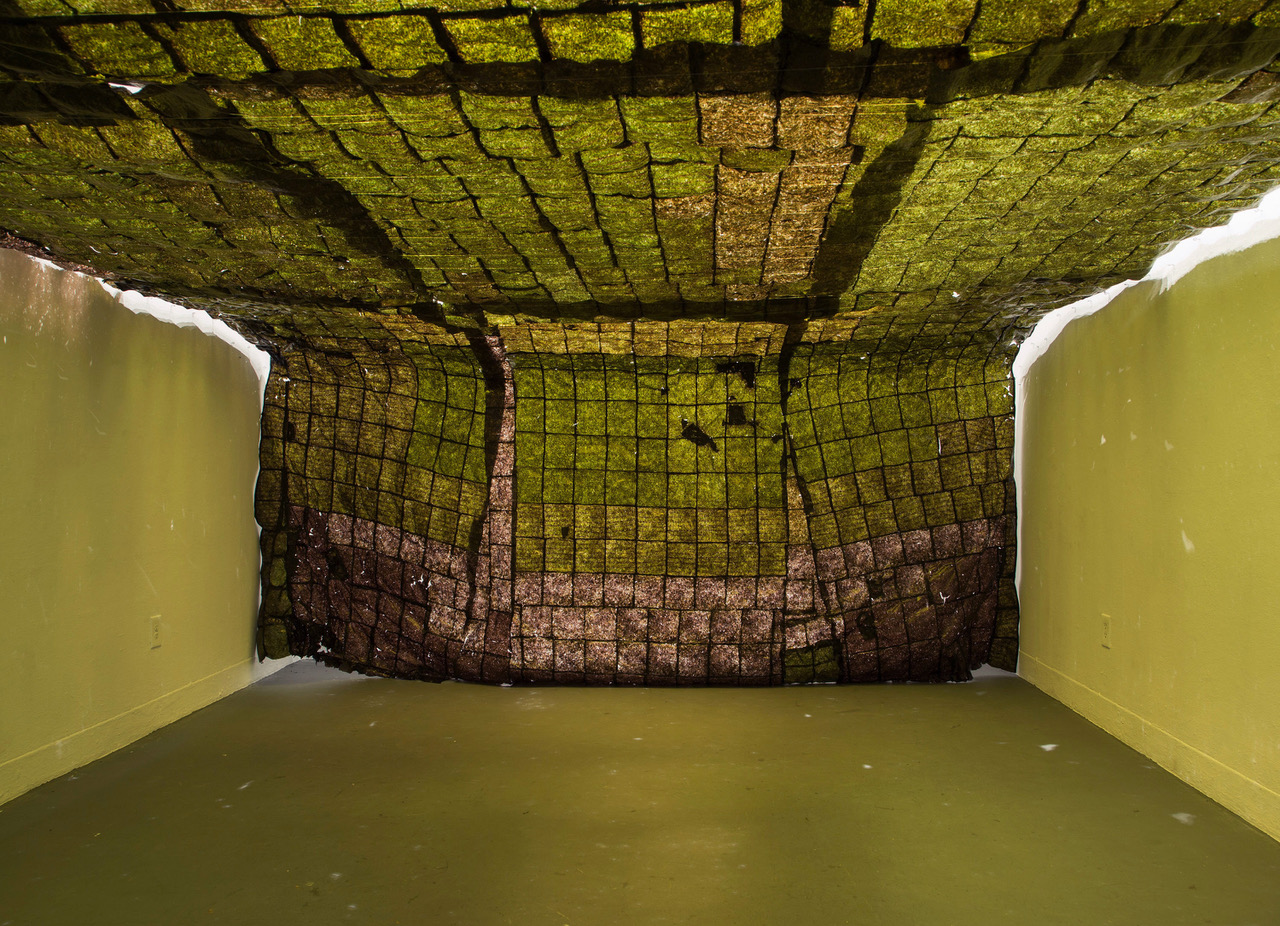 Artists were selected from an open call for entries by a jury comprised of Jonathan Griffin, art critic; Jamillah James, Curator, Institute of Contemporary Art, Los Angeles; and Steven Nelson, Professor of African and African American Art History, UCLA. The 2018 edition of Juried Exhibition continues to build on its legacy beginning in 1953 of providing a platform for emerging artists in Southern California. For more information visit, www.lamag.org
Juried Exhibition 2018 features work by: Trevor Amery, Gal Amiram, Brandon Andrew, Elena Bajo, Olivia Booth, Breanne Bradley, Rebecca Bruno, Alexandra Corrin, Helen Chung, Philip Chung, Martina Crouch, Lena Daly, Veronique Dentremont, Larry Dunbar, Galería Perdida, Zeal Harris, Orr Herz, Randi Hokett, David Horvitz, Jon Huck, Ruby Jackson, Katherine Kelly, Jeongmyo Kim, Anikó Kuikka, Olga Lah, Matthew Lax, Galia Linn, Grace Lynne, Maya Mackrandilal, Alex Nazari, Margaret Noble, Sara Parent-Ramos, Mariner Padwa, pecking nets, Anna Petrisko, Kaiya Rainbolt, Miguel Ramirez, Samuelle Richardson, Adee Roberson, Jacklin Romine, Tamara Rosenblum, Joshua Ross, Gloria Sanchez, Reva Santo, Yoshie Sakai, Lindsay August Salazar, Aaron Sandnes, Cintia Segovia, Allison Stewart, Emily Sudd, Hannah Varamini, Fleurette West, Mark Williams, Andrew Norman Wilson, Kelly Witmer, and Sam Wohl.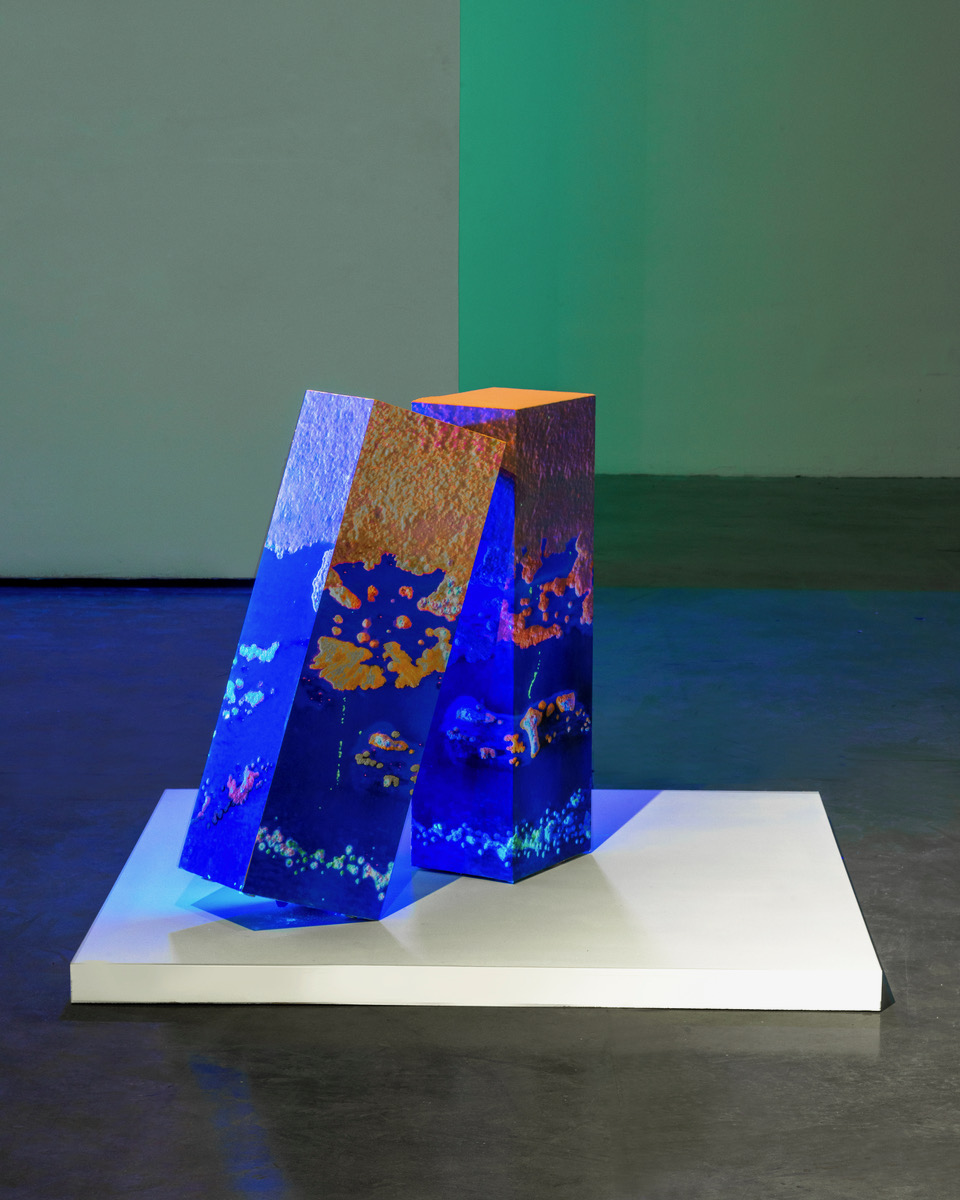 LAMAG is at Barnsdall Art Park // 4800 Hollywood Blvd.