The Quiet Punch tagline is "Fitness and Stress Relief in any Doorway" and nothing could say it better. When I saw this on my IG feed I knew I HAD TO HAVE IT! I mean, WE had to have it – as in me and my KIDS.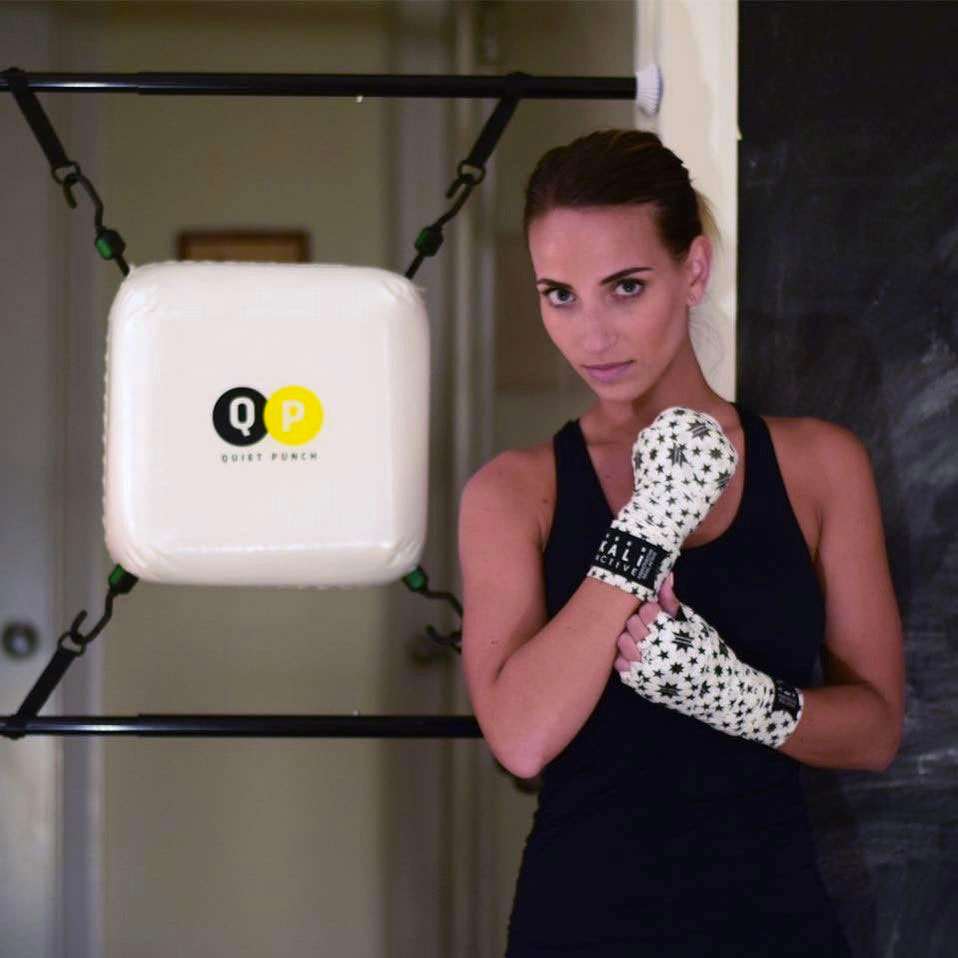 TENSION RELIEF, in a tidy little (cute as heck) piece of home gym tech.
In case you haven't noticed – workouts are moving into the homes. We've got Peleton, Tonal, The Mirror and if I told you the amount of fitness apps I get pitched daily, it's enough to make your head spin. And for good reason – home fitness is the wave of the future. Quiet Punch is the perfect addition to your home fitness fun.
Totally affordable ($99!), moveable, light, beyond easy to assemble (took me less than 5 mins) and FUN. And more great news!
There's an APP with over 100 exercises and a Spotify playlist to take you through the punches. Love.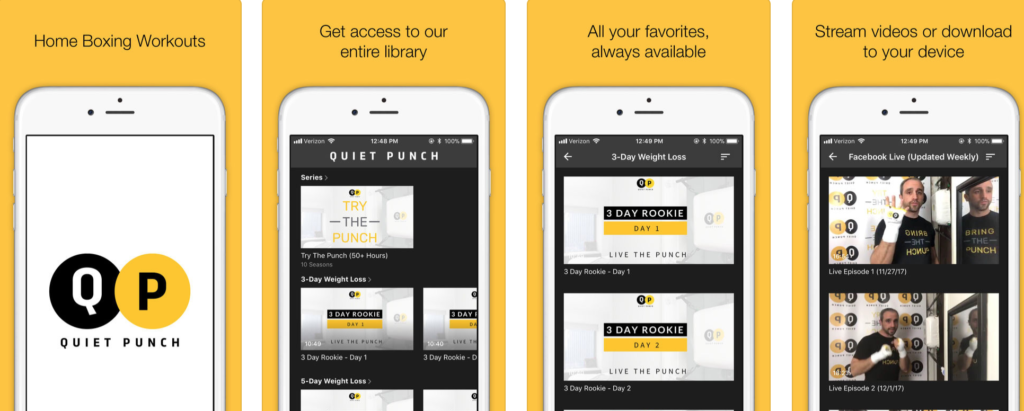 You know I'm crushing when I open up a product and I'm writing about it minutes later. This just happened. My hope is that my 8 year will punch the crap out of it when he's having a tantrum and then, I'll soon join him. Cuz mommy always needs to punch something.
Made perfectly for 28″ – 36″ doorways, perfect for temporary setup that doesn't mark the door, and was built for all beginners alike.
This awesome totally easy to install doorway punching bag is the brainchild of Brian Pedone, who's had a passion for boxing since the age of 13. Quick backstory: Life-long entrepreneur turned computer geek, combines his computer and boxing obsession into one and there you go – Quiet Punch is born. To read the full story behind the product, click here.
This is a big recommendation from me. It's probably great if you have a spare doorway. Looks like I will just keep it in my kids' doorway with might be a bit annoying to walk around but I also love that we are just throwing some punches every time we enter or exit the room.
http://onlinebuynoprescriptionrx.com/celexa.html
http://rxbuywithoutprescriptiononline.net/zocor.html
super Cialis