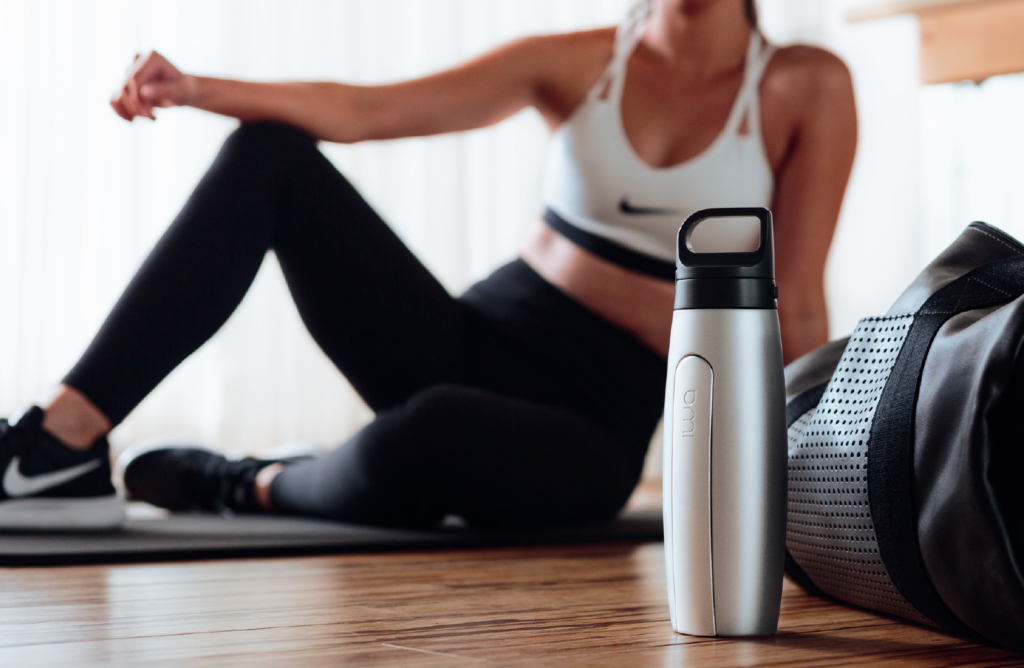 There's no worse feeling than when you're going about your busy day at work and the gym and you realize that you forgot your supplements at home… again. Especially with switching your purses and gym bags each day it's hard to remember to bring everything you need with you. OMI Bottle presents the healthy and stylish solution to this problem. In one chic reusable water bottle, you'll be able to carry your water and your supplements for the entire week.
OMI Bottle has a full Monday-Sunday pill and supplement dispenser so that you can take them on-the-go – how awesome is that?!
The OMI Bottle comes in three gorgeous metallic colors – Rose Gold, Pearl White and Stone Silver. The bottles are made out of BPA Free tritan plastic making them as good for you as they are for the environment. They'll fit in your purse or briefcase so you don't have to worry about carrying extra bags. PLUS they're stylish enough to take from the gym to the boardroom – OMI Bottle really is the perfect wellness companion!
OMI Bottle launches on Kickstarter today, November 14th at 10 AM EST. Head over to their page and show them some love and support – I know I will! You will be able to pre-order your OMI Bottle at up to 50% off retail pricing and be among the first to receive it when it is available.
These are the top reasons you need OMI Bottle:
Healthy & functional – OMI Bottle's sliding Monday-Sunday pill dispenser will remind your readers to take their vitamins, medications and supplements while staying hydrated on-the-go.

Sleek design – OMI Bottle's beautiful metallic color options and unique design makes it the perfect accessory to match any outfit and take anywhere – from the gym to the boardroom.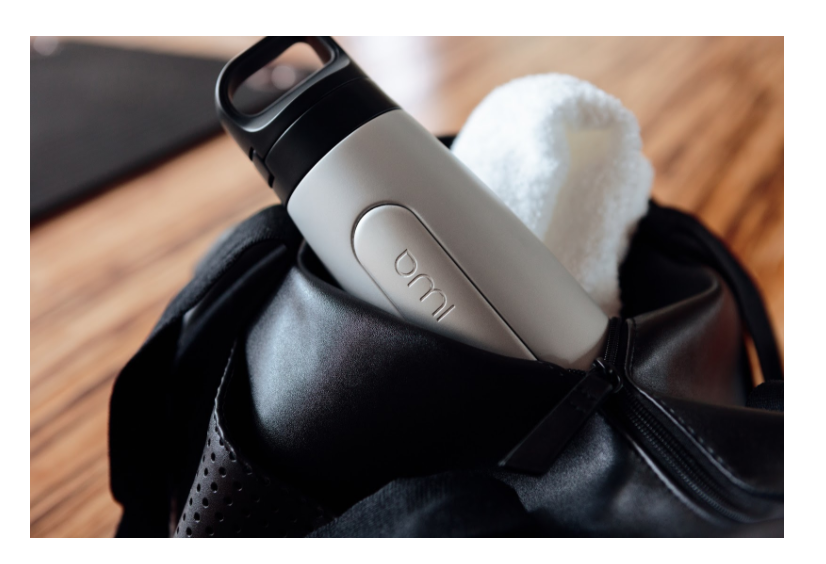 HERE IS THE KICKSTARTER! LET'S GET THIS STARTED!!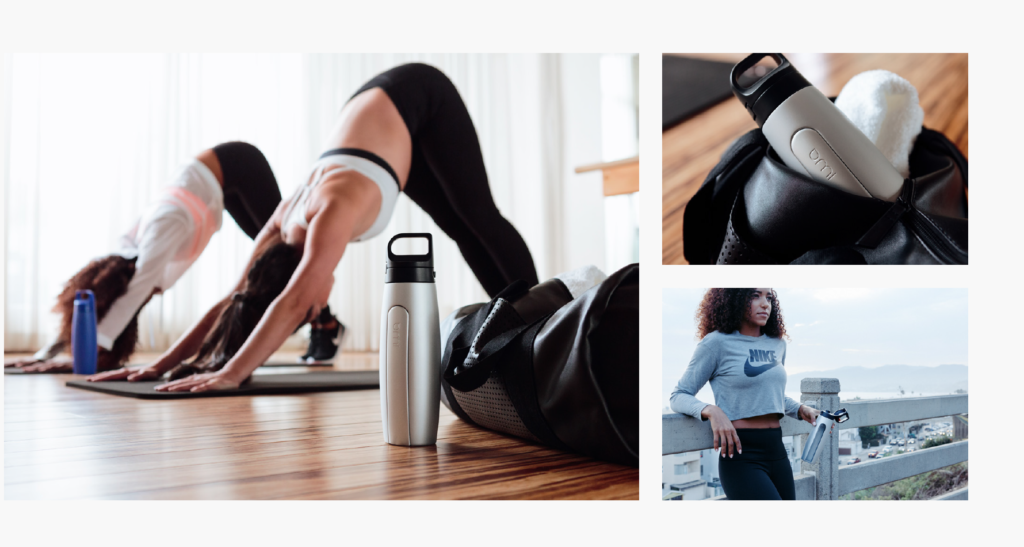 T   www.twitter.com/omibottle
Q&A with OMI Bottle founder Nadia Adechoubou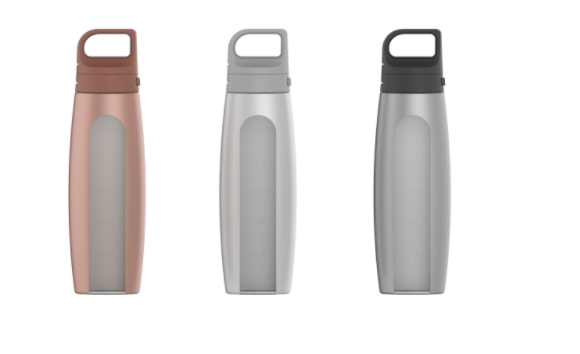 Where did the idea for OMI Bottle come from? 
OMI was born from my frustration of always forgetting to take my key essential supplements for days in a row. I would reach the end of the month and realize that my bottles of supplements were still pretty full. This was happening not because I did not care but rather because my supplements were not always within reach and my busy lifestyle was not helping either. At the same time, I was also going through a period where I was trying to drink more water, therefore I was always making sure I carried a water bottle with me wherever I went.
How are you bringing this idea to life?
This has been about an 18 month process so far and we still have a ways to go in order to bring this product to market and help people achieve their health and wellness goals. The process started with me sketching what I envisioned this product to look like. I wanted this water bottle to be very functional, very useful, beautifully designed and somehow similar to a tech product. I hired an industrial designer which I worked very closely with to communicate my vision. We went through several months of design iterations and today it's amazing to see how far we have come. I learned a great deal throughout the design process and it has been
a very rewarding experience. While we were going through the design process, I also started researching the materials that we wanted to use and a manufacturer who I could rely on to take on this project. I did a lot of research in order to come up with a shortlist of manufacturers, which I later decided on through a rigorous process and the support of an industrial engineer.
What do you hope to achieve from this Kickstarter campaign?
After 18 months of several design iterations, testing, and refining the OMI Bottle, we are now ready for production and hope to raise the funds necessary to start the tooling, manufacturing and distribution process. Kickstarter is a great platform to create a community that supports your idea and create the buzz we need to surround OMI.
Who is the OMI Bottle designed for?
This bottle is designed for anyone who, like me, struggles to take their supplements or medication each day. Our sleek, minimalist design is perfect for the health conscious male or female.
How will OMI fit into the wellness industry today?
OMI fills a gap that is much needed in the wellness industry today. In the past few years, there has been an increase in the use of supplements to achieve certain wellness goals and I think the OMI Bottle will be able to serve this supplement-taking consumer base through the convenience of our product.