How about we introduce you to Honor MD Skincare by first sharing their brand mission called "The Honor Code"
"Our dedication to clean ingredients is way more than skin deep. Honor MD is committed to using products that are clinically proven to be effective, but are free of any "nasties" like parabens, phthalates, sulfates, synthetic fragrances, oils, and many more. We use only clean, ethically sourced ingredients and all of our products are non-toxic, vegan, cruelty-free, and feature environmentally friendly packaging. "

– Ursula and Dr. John Diaz, Founders of Honor MD
This expression and commitment sums up one half of why I fell head over heels for the debut of this exquisite, perfectly edited, tidy line of 4 powerhouse products to take you from morning to night and back again.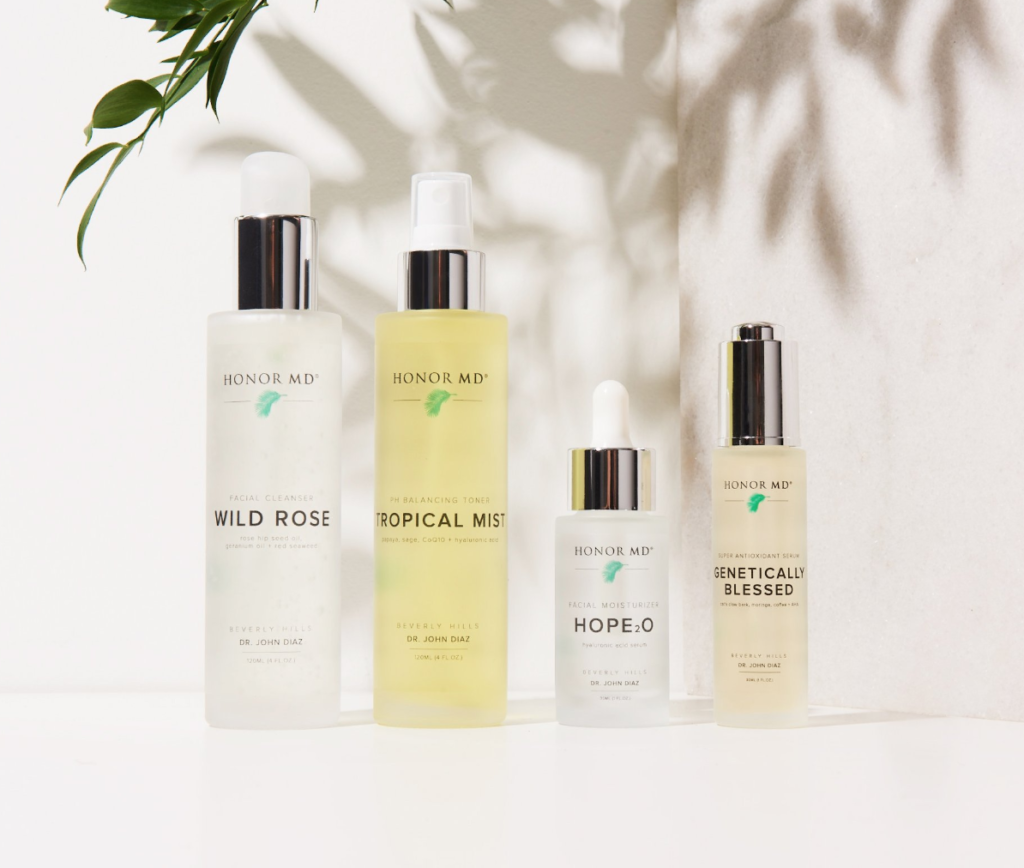 The other reason is what they're made of. Let's take a peek at what goes in this crystal clear purveyors of gorgeous, radiant skin, and why.
ROSE HIP SEED OIL
Extracted from the seeds of the wild rose bush in the Andes mountains, it is a rich source of Vitamins A,C and E that not only nourishes and regenerates skin, but also work together to provide powerful anti oxidant protection.
CAT'S CLAW BARK
An herbal medicine found in South America, and used in Peru for centuries, which has been shown to have remarkable anti inflammatory and healing properties.
MORINGA
Leaves of the Moringa oleifera plants are found throughout the Dominican Republic and its skin rejuvenation properties have been known to natives for hundreds of years. 
COFFEE
Coffee is a South American staple, and has powerful anti oxidant activity. Its extracts have been shown to improve fine lines, wrinkles, pigmentation and overall skin appearance.
PAPAYA
This tropical fruit is widely used throughout the Caribbean, Central America and South America for its skin healing properties. In addition to protecting the skin from UV damage, papaya is said to make the skin glow.
SAGE
Wild sage was is found in Spain and was eventually brought to Latin America because of its multitude of uses. It is legendary for its numerous health benefits, including its powerful antioxidant properties on skin.
So there you have it. Packed with natural ingredients, but also, there is the clinical side. For example: H(ope)2O Moisturizing Serum Contains both low and high molecular weight hyaluronic acid to effectively penetrate the skin, helping to plump and moisturize.
What's it all do? This baby is all about moisture and helps plump the skin to reduce the appearance of lines and wrinkles while providing a protective barrier on the skin for long-lasting hydration. Boom.
This has been my daily go-to:
I sat down with Ursula Diaz…
We dove deep into why this skincare works. As we were talking I was falling so in love with the line, I basically couldn't wait to crack it all open and get busy testing it all out. So far, I love every product. I've been using them daily, my skin feels perfectly hydrated, I've had no reactions, and they feel great going on.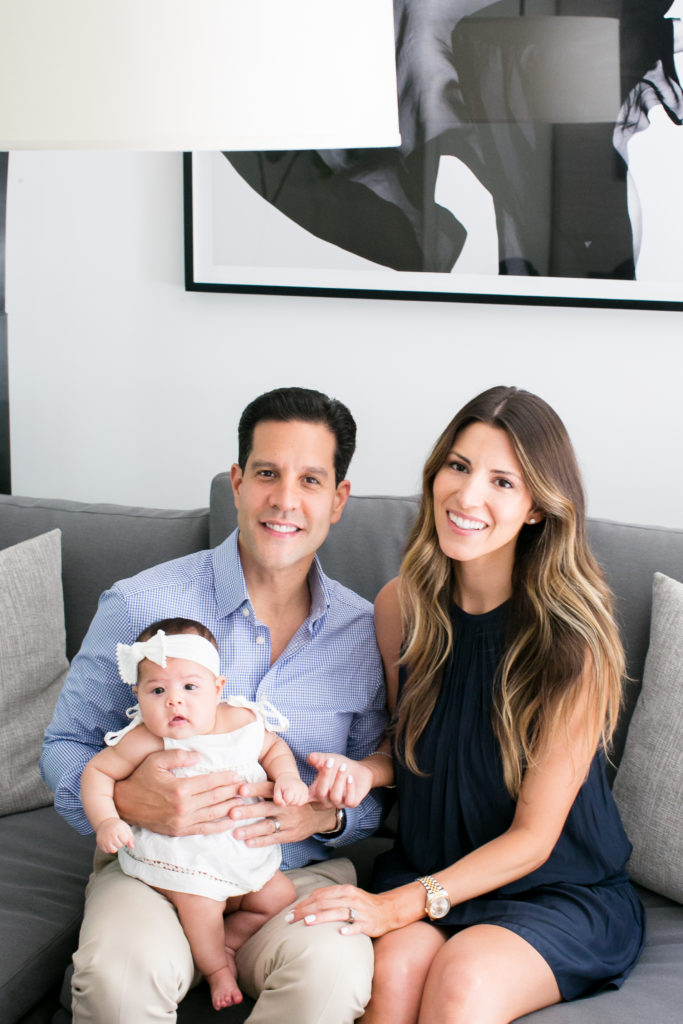 Ursula and her husband, renowned Beverly Hills plastic surgeon, Dr. John Diaz (we will be getting their practice on here too soon!) were dismayed by the lack of clean, results driven skincare on the market, when Ursula was pregnant with their daughter, Sage.
That's when they decided to create: "a line of clean skincare products that was supported by science and inspired by nature and our roots. Our extensive backgrounds in skincare, plastic surgery, and beauty combined with the blessings of genetics provide the recipe for beauty that seems genetically blessed."

The products are available on their Honor MD website. The gorgeous mist and cleanser are only $40 and $42 and I would grab that mist, my 'go-to all day make me happy pick me up', are a great way to get a feel for the line at an affordable price point. The get-to-work crew, Genetically Blessed and Hope2O are $185 and $95. They have an option where you can subscribe and save 10% too.
Excited for you to check out this line and please let me know what you think!!