Give the gift of 'New Year, New You' this holiday season! For an easy and effective gift that will get anyone in gear, swap the candy canes for gifts that will inspire healthy living. Cute workout gear and top-notch accessories motivate me to get in shape and makes every mile easier when I feel good about myself.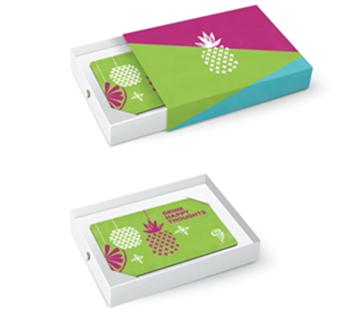 This year, give the gift of motivation to a loved one by stuffing a stocking with studio socks, an activity tracker, headphones and stylish gym accessories, paired with a gift card from Jamba Juice!
Jamba smoothies are made with real ingredients: whole fruits, vegetables, no artificial flavors and no artificial preservatives. Blending is the best way to enjoy your daily serving of fruit and veggies and keep your energy up throughout the day to stay fit!
In stores now, Jamba Juice is selling gift cards in premium holiday packaging- requiring no extra gift-wrap! Gift cards are a great go-to for both last minute gifts, and those smoothie fanatics on your list looking to start the New Year on a healthy note! Check out where you can pick up your stocking stuffers from Jamba nearest you: https://www.jambajuice.com/find-a-store