Chef Amber at 

The Source 

shares gorgeous Fall recipes with us!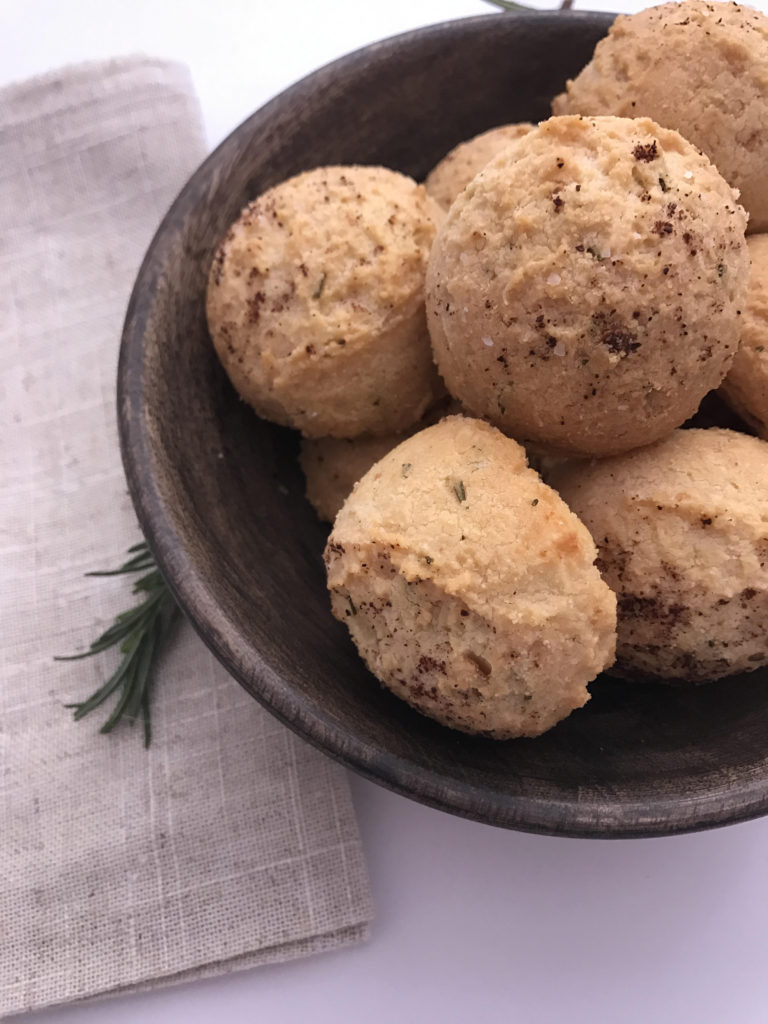 Paleo Dinner Rolls (Paleo, Gluten Free)

– FEATURED IN CHEF AMBERS HEALTHY HOLIDAYS E-COOKBOOK
Even picky eaters will love these high-fiber rolls. You can always double the recipe if you're cooking for a lot of people. It's hard to eat just 1 or 2. These are best eaten within 24 hours.
Ingredients:
½ cup tapioca flour

½ cup arrowroot flour

¼ cup + 2 tablespoons coconut flour

1 teaspoon salt

1 teaspoon apple cider vinegar

½ cup warm water

½ cup coconut oil

1 egg, beaten

2 garlic cloves, minced

2 tablespoons your favorite herbs, chopped (I use rosemary, thyme & sage)

1 teaspoon sumac for garnish
Directions:
Preheat oven to 350 degrees and line a baking sheet with parchment paper.

In a large bowl, whisk all the dry ingredients together.

Whisk the water and oil together then pour it slowly into the dry mixture, whisking until blended.

Then whisk in the apple cider vinegar followed by the garlic and herbs.

Add the egg and stir until everything is combined. If it's clumpy, use your hands to smooth the batter.

Scoop with an ice cream scoop or a large spoon (about 3 tablespoons) onto the baking sheet, an inch apart.

Top with a sprinkle of sumac and a pinch of salt.

Bake for 30 minutes or until slightly browned on the bottom.

Remove from the baking sheet, let cool, and enjoy!
Paleo Beet Hummus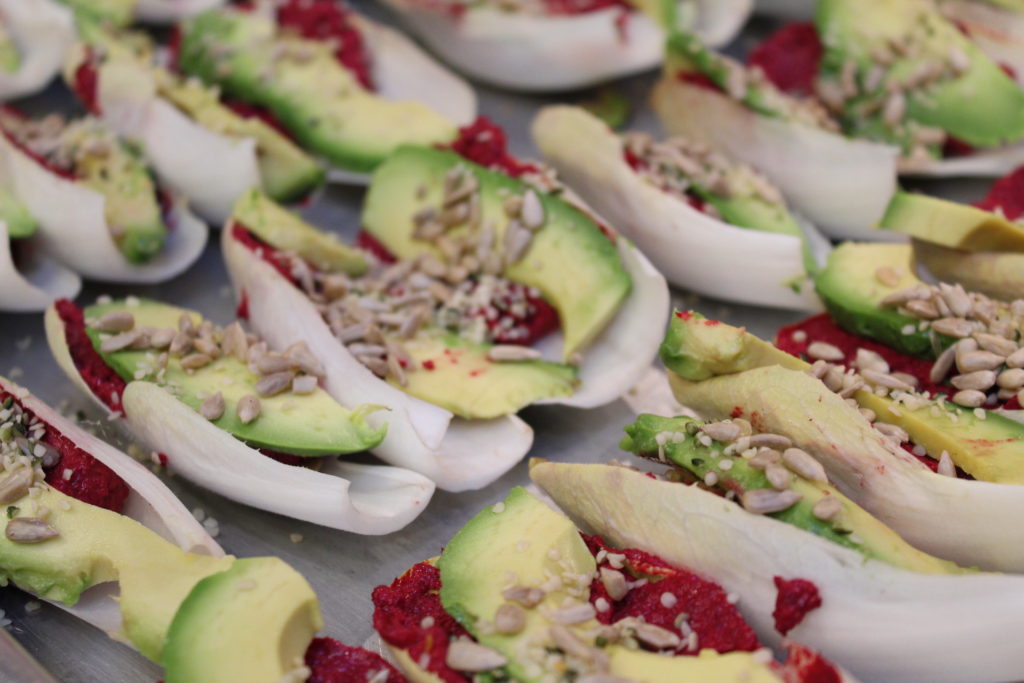 Not all of us can eat beans… so I created this bean-free (paleo!) hummus. It's super easy and delicious. Just give yourself enough time to soak your walnuts and roast your beets. In the picture, it's layered with avocado and some seeds in an endive boat,  but you can eat it any way you would eat hummus.
Ingredients
2 large red beets

1 cup raw walnuts

½ cup extra-virgin olive oil

¼ cup tahini

juice from ½ lemon

1 tablespoon chopped garlic

½ teaspoon cumin

¾ teaspoon salt

½ teaspoon black pepper
Directions
The night before…
Soak your walnuts overnight in water in the refrigerator.

Roast or boil your beets until a fork will pierce through the middle. Let them cool and then peel them.
The day of…
Blend all ingredients together in a food processor until smooth.

Serve in endive boats topped with avocado, sunflower seeds and a drizzle of olive oil.