Nothing says FALL like a swanky cocktail.   
Growing up in NYC, come Fall, my friends and I would walk down to the Plaza and use our fake ID's to order whatever the" cool" grown up cocktail of the season was. It was usually something dark and mysterious that I would pretend to enjoy, when all I really wanted was a Shirley Temple. I never developed a sophisticated taste for cocktails, despite growing up in the most precocious of cities. That being said, when I taste a craft cocktail – it's almost as if I have loved them all along. Thank you Brandon Ravare for ushering me into an adult cocktail palate when it comes to your stunning creations.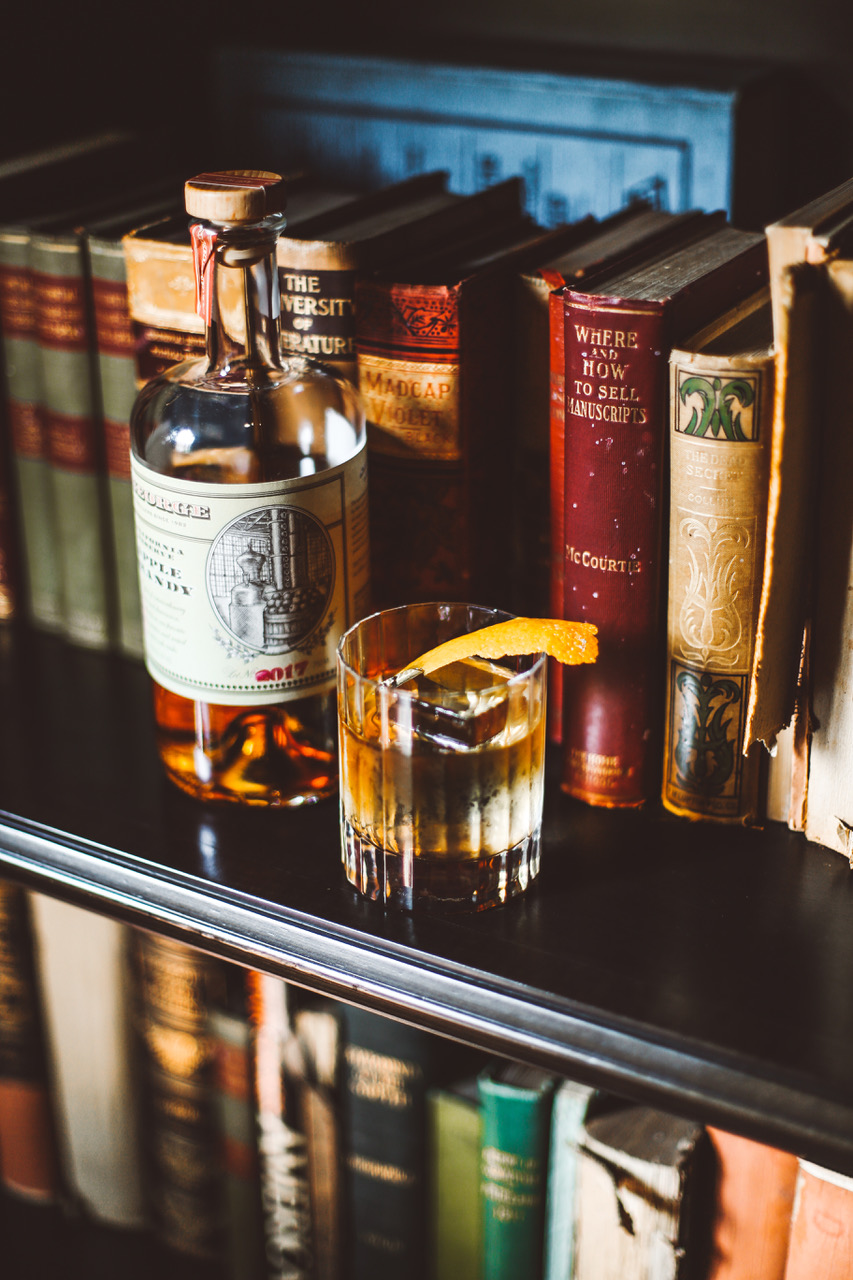 If you haven't been over to the historic, swanky and sexy Los Angeles Athletic Club, you are missing out on a true LA classic.
Looking for a chic after-work cocktail spot or somewhere cool to suggest to that Raya date? What about sexy spot for a get together or event? Look no further that the LAAC. This is where bar director Brandon Ravare has created a unique new fall cocktail program for you – alas, your bespoke craft cocktail fantasies are all about to come true. And in one of LA's coolest settings.

Bar Director Brandon Ravare  creations include Carnard Pretentieux – with ingredients including duck fat and thyme-infused cognac – to a very tropical Christmas on Lanai and a refreshing Eastside option – made up of Brokers gin, lime juice, cucumber slices, simple syrup and mint leaves – as well as Autumn Sonata, featuring a clover sliced pear. Is it 5 o'clock yet?!

Brandon was mentored by Marcos Tello – often credited as the originator of craft cocktails in LA – and, oversees the Club's bar programs, including the newly-debuted and surf-inspired Kahuna Room as well as Invention, Blue Room and special events.

(The secret recipes you see here!)
Canard Pretentieux –2 oz. Duck Fat and Thyme infused Cognac, .5 Demerara Syrup, .5 Cream, 1 Entire Egg (Tri-Shake and Fine-Strain. Garnish with grated Nutmeg. Whiskey Dram)
Christmas on Lanai' – .25 oz. Lime Juice, 1.5 oz. Pineapple Juice, .75 oz. Coco Lopez, .25 oz. Hamilton 151 Rum, 1.5 oz. House Made Spiced Rum (Whip and Dump. Garnish with grated cinnamon, mint bush and cinnamon stick. Pilsner Glass)

Paloma with grapefruit and limes – .5 oz. Lime Juice, .5 oz. Agave Syrup, 2 oz. Grapefruit Juice, 1.5 oz. Los Altos Blanco Tequila (Top with Tonic Water. Toss and Strain. Salted Rim and Lime Wedge. Pilsner Glass)
Autumn Sonata with Absolut Elyx and pear – .75 oz. Lime Juice, .75 oz. Ginger Syrup, 1 oz. St. George Spiced Pear Liquer, 1 oz. Absolut Elyx (Top with Shramsberg Blanc de Blanc. Toss & Strain.Garnish with Cloved Pear Slice.Collins Glass)

Eastside with the cucumber ribbon -6 to 8 Mint Leaves,  2 Cucumber Slices, 1 oz. Lime Juice, .75 Simple Syrup, 2 oz. Brokers Gin (Muddle, Shake and Fine-Strain. Garnish with Mint Leaf)
American Trilogy –1 oz. Rittenhouse Rye, 1 oz. St. George Apple Brandy, 1 Brown Sugar Cube, Dash of Orange Bitters (Muddle, Stir and Strain. Garnish with an Orange Peel. Double Old-Fashioned Glass)
Los Angeles Athletic Club
431 West Seventh Street, Los Angeles, CA 90014
(213) 625-2211