If you need a watch and don't mind driving yourself crazy trying to pick between two elegant styles, then Bradford Watch Company is for you. Coming in at under $150, the two styles The Taylor and The Claypool are simple, chic and timeless timepieces for both men and women. I love the rose gold in both styles and black and brown straps. These are perfect accessories to wear as a bracelet as far as I'm concerned.
Bradford Watch Company is a new company founded on simplicity, excellence and durability. From the women's collection, the Taylor, not only a quality watch, it's also a piece that translates into any outfit and setting. It has a serene simplicity that encourages a spirit of style and adventure. The Claypool from the men's collection is a classic shape with a lot of character. Its brushed steel case styled type, and the oil-tanned leather band truly speaks to the explorer within.
The "Taylor" is a quality made fashion accessory that translates into any outfit and setting. Bradford makes watches with you in mind. Everyone has a story and your wristwatch is a stylish extension of you; a true testament to time well spent. Launched in spring of 2017, this unisex style watch pairs a comfortable oil-tanned genuine leather, quick-release strap with a minimal yet classically designed face, in a 40mm stainless steel case, available in sleek polished steel or elegant rose gold finishes. In tribute to its namesake, each Taylor watch is a beautiful timepiece that offers the perfect balance of elegance and style. 
The "Claypool" watch is no exception. With a clean, classic shape unlike anything else on the market, the Claypool is made to go with you everywhere, and compliment every occasion. Its unique, classic design packs a lot of character, featuring a comfortable, genuine oil-tanned leather quick-release strap for easy customization, Japanese Quartz movement, and a large mineral glass face framed in a 44mm brushed stainless steel case. With 3ATM water resistance, three-year battery life, and a three-year warranty, this rugged timepiece is built to last. Available in clean polished steel or cool rose gold finishes, it is the perfect grab and the perfect companion to a life of adventure.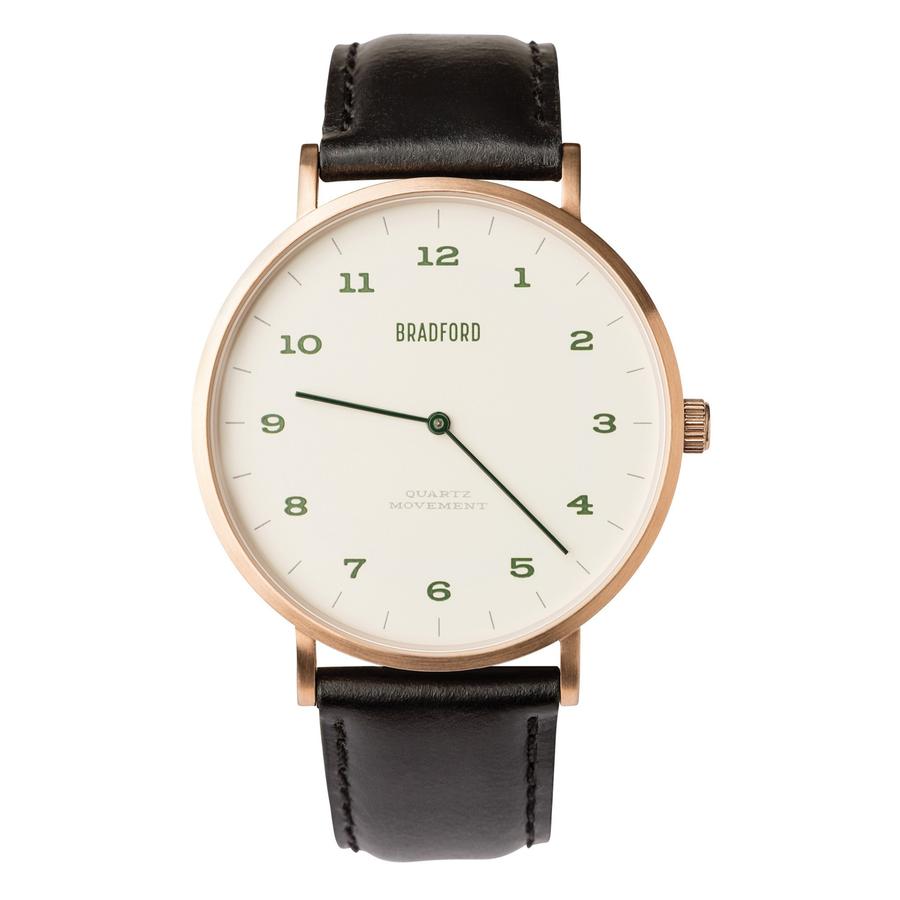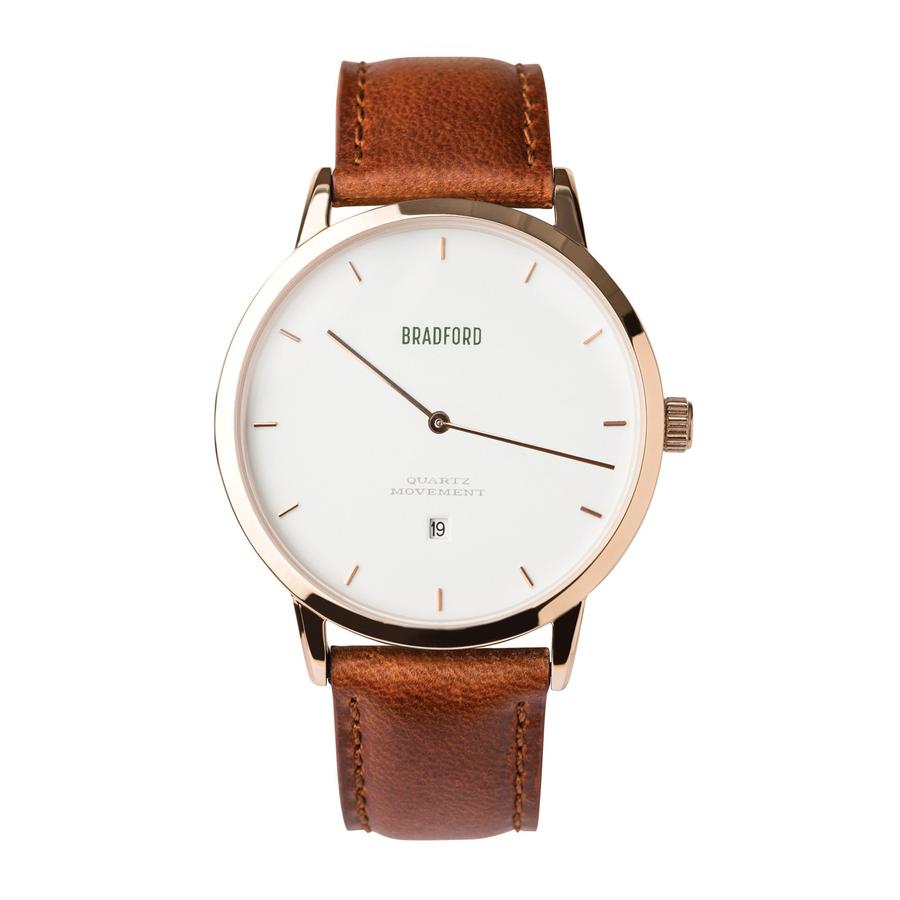 Bradford Watch Company was founded on simplicity, excellence, and durability. We believe that everyone has a story and that your wristwatch is a stylish companion and a true testament to time well spent. We've designed our watches with purpose, ensuring every element is crafted with care so that you receive a quality product that lasts. And follow @BradfordWatchCo for their latest adventures.