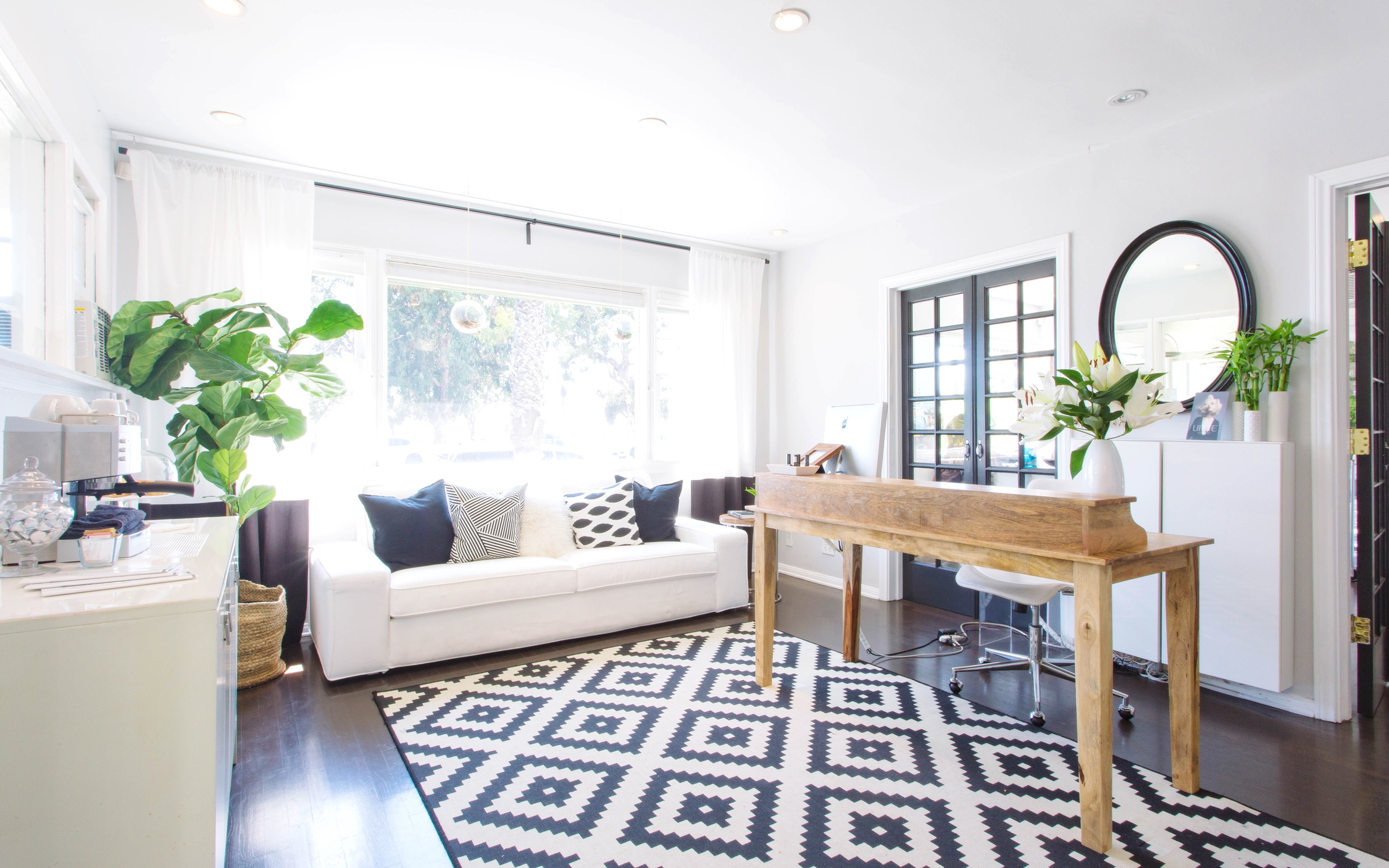 My teenage daughter, Margot, has frizzy, brittle, impossible-to-tame hair. She spends every morning battling with anti-frizz serums and flat irons, only to eventually admit defeat and pull her unruly hair back into a pony tail. Last week, for the first time in her life, I decided to do something about it. After all, every year I shower her with back-to-school clothing and supplies.Why not add silky, swingy, shiny hair to the list?
After researching the best salons in Santa Monica, I surprised Margot with a trip to Brambila Salon — and her life is forever changed (or at least for the next six months). After doing a little research or hair smoothing options, I decided to go with the Keratin Treatment. After seeing the smile on Margot's face, I am so happy I did!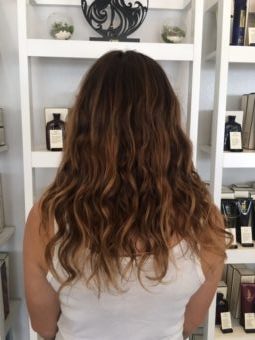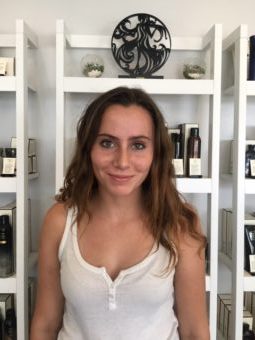 First of all, Brambila Salon is super cute. One of the best kept secrets in Santa Monica, Brambila is located in a beachside bungalow off Ocean Ave., right around the corner from The Fairmont Hotel. Sitting in my chair I had views of palm trees and sand, and lunch delivered next door from Blue Plate Oysterette — not a bad way to spend an hour and a half! Plus Brambila is stocked with all my favorite Oribe products — and even offers delicious coffee and fresh baked goods.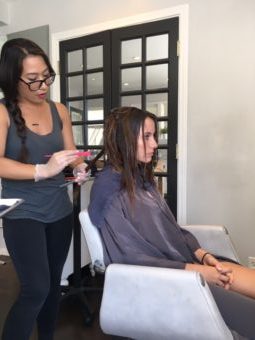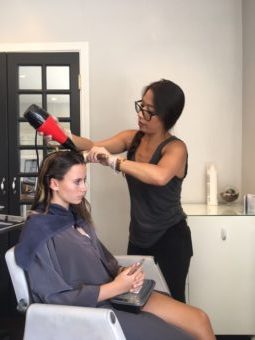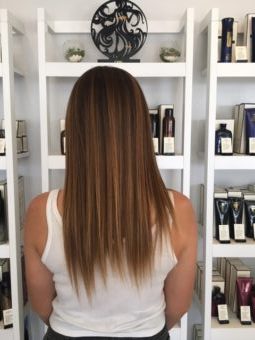 Our stylist, Morgan Yee was amazing. Warm and down-to-earth, Morgan had zero of the attitude that can be found in Beverly Hills or Hollywood salons. She was super approachable and gave us some great tips about how to keep Margot's hair healthy and how to keep the Keratin lasting longer.
After a quick shampoo and condition, Morgan applied the Keratin formula. To my surprise, there was no bad smell, no scalp irritation, and no discomfort whatsoever. Once Margot's hair was completely saturated, she was given a blowdry, and then her strands were straightened. And voila — done!
One week later, Margot's frizzy hair dries smooth, silky, and shiny in under ten minutes. She no longer plays tug-of-war with her hair in the morning, and, most importantly, her smile is brighter because she looks — and feels — beautiful. She still haves her beachy waves, only now they are silky and manageable. This was, in fact, life changing for her. Great way to start the school year! Thank you Brambila Salon!
xx, Natasha
Brambila Salon
1327 Ocean Avenue, Suite A
Santa Monica, CA 90401
(310) 458-3770
Tuesday – Saturday: 9:30am – 6pm
Closed on Sunday & Monday