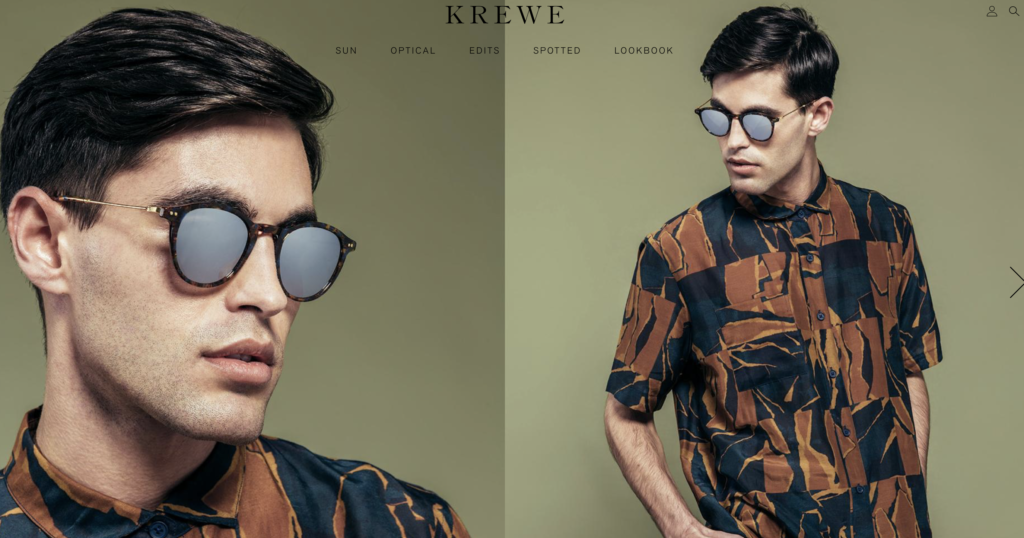 'Tis the season for gifting your loved ones yet also stressing over the infamous old discussion of what they need, want or might already have. Groomed LA has got you covered with some ideas that most men don't even know they need but definitely do. Groomed LA strives to instill diversity and find a common ground between the traditionalists and the diligently dapper.
Take a scroll through our Men's Holiday Gift Guide and hopefully you'll discover something you've overlooked while frantically strolling the aisles of your favorite stores. Kidding. Do people actually shop in stores anymore? Either way, here is the easiest way to get last minute gifts for the man who has everything. 
KREWE New Orleans Eyewear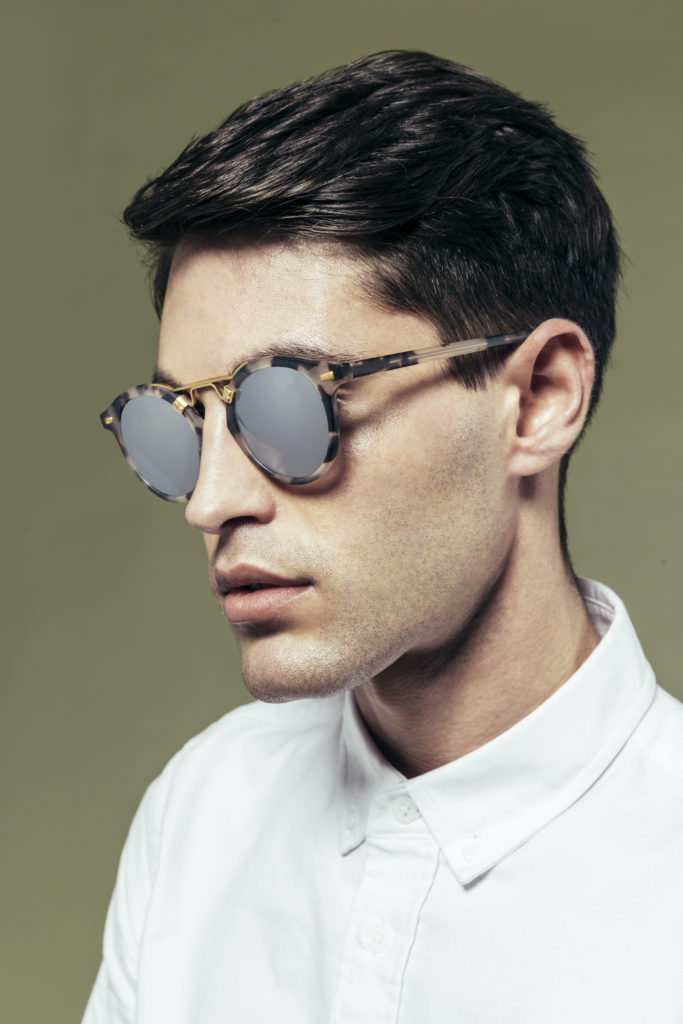 KREWE was founded on the philosophy of doing something unexpected from a place no one would expect. Using the spirit and soul of New Orleans as a source of inspiration, their frames are purposefully designed to embrace individuality, allowing you to "do you" with us. Their main priority is to make sure you have eyewear that can keep up with your everyday lifestyle. From their New Orleans-based customer service team (yes, real people!) to their lifetime warranty and free shipping/returns, they are in this for the long haul.
MARC JACOBS Gotham Leather Card Case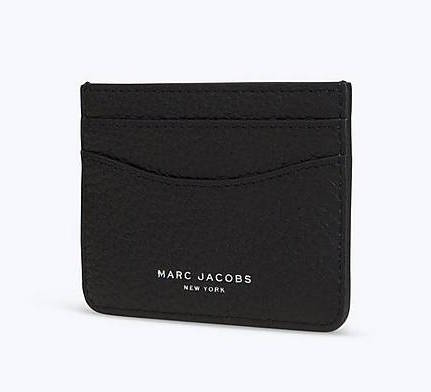 This gorgeous MJ leather card case is slim and sleek and a card case to fit everything from your ID to credit cards and a few bills. This is one of the chicest card holders I have seen in awhile. Groomed LA approved item. 
ORIBE Straight Away Smoothing Blowout Cream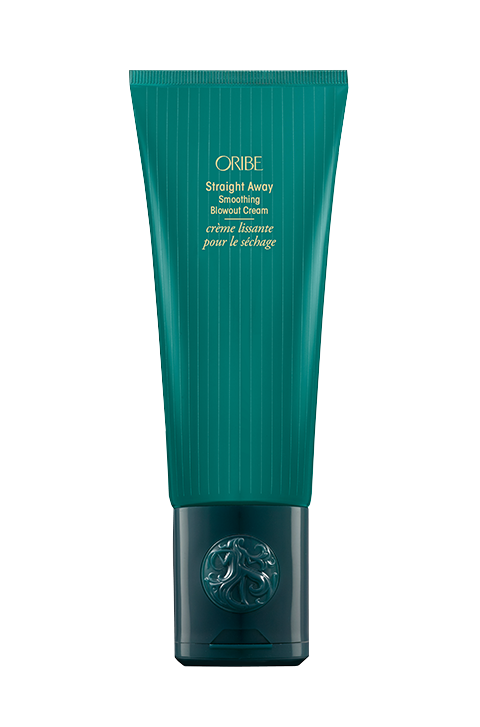 Come on guys, we all know you use a blow dryer in the morning before work. However, if you really want the effortlessly chic blowout then you must try this cream by ORIBE. Also, Oribe is one of my favorite hair products for men. This powerful perfecting cream protects against heat and humidity for super sleek strands that still have body and movement. Blowouts become quicker, more manageable and alluringly enduring.
LUMEE Case in Black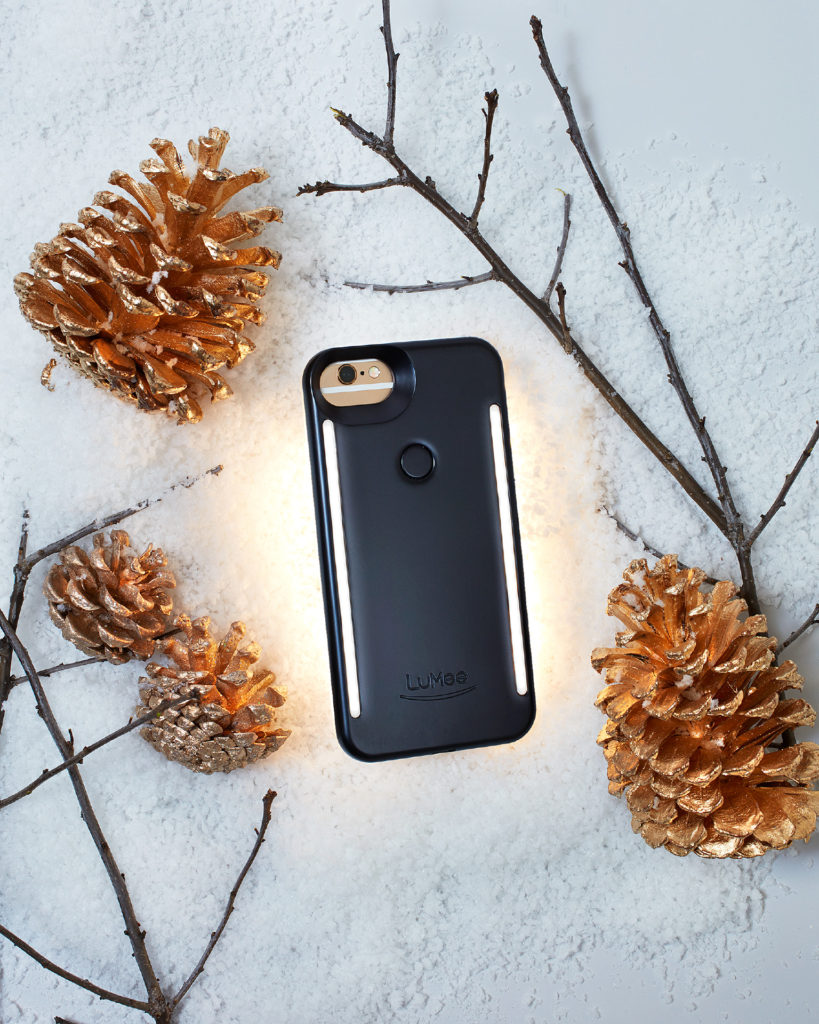 Ok guys I know what you are thinking – Kardashian. However, I had the opportunity to try out this durable case on my iPhone 7 (still don't have the X) and I use the light as a flashlight and also it works way better than a flash when taking photos or selfies while in a dark restaurant or club. With this modern day social media takeover, this product is a must before you ever decide to send a selfie to a significant other on snap chat or posting on instagram for thousands to see. 
YEEZY BOOST 350 V2 x Adidas 

Kanye West dropped another pair of Yeezys on December 16th and they sold out in less than a few hours. These hip shoes are definitely a must have but extremely difficult to get your hands on. However, if you find it worth it, there are a few online retailers that you can buy them but most are overpriced. 
AVIATE Hats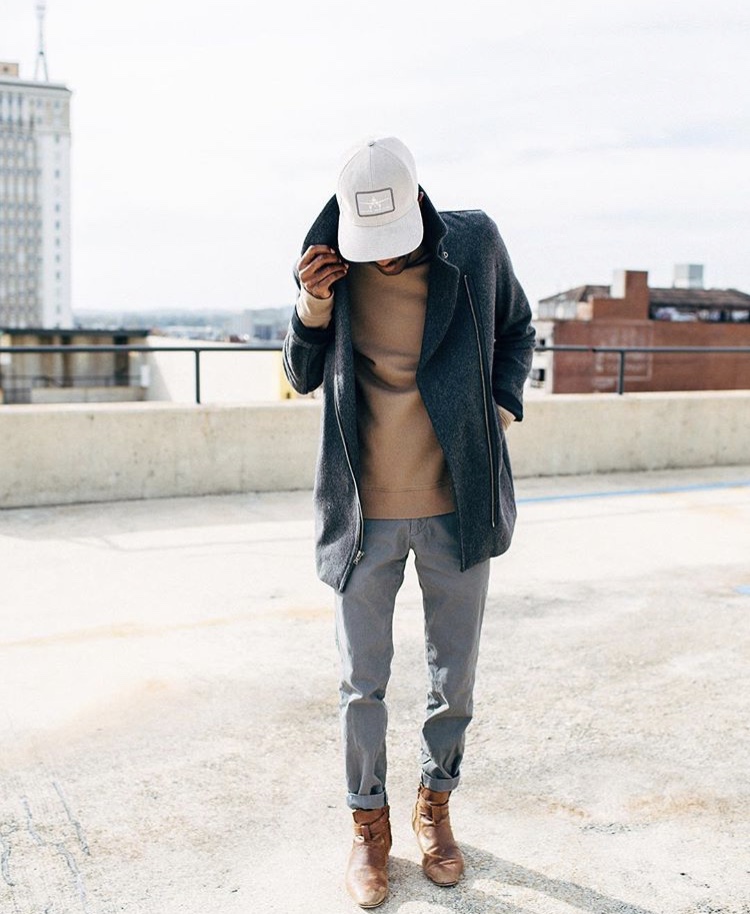 "Play Hard, Travel Often" is best said by Aviate Communications Director Randall Porter. For millions of travelers, the three-letter airport codes assigned to major cities instantly evoke the memories of journeys past, the anticipation of adventure ahead, or the satisfaction of heading home once business is done. Aviate is built on that idea of community. I recently ordered the MSY for New Orleans and LGA for New York City. Some days you are feeling the need to travel but for those that can't, toss on your Aviate hat and use it as inspiration for your next trip around the globe. 
Saint Laurent Suede Chelsea Boot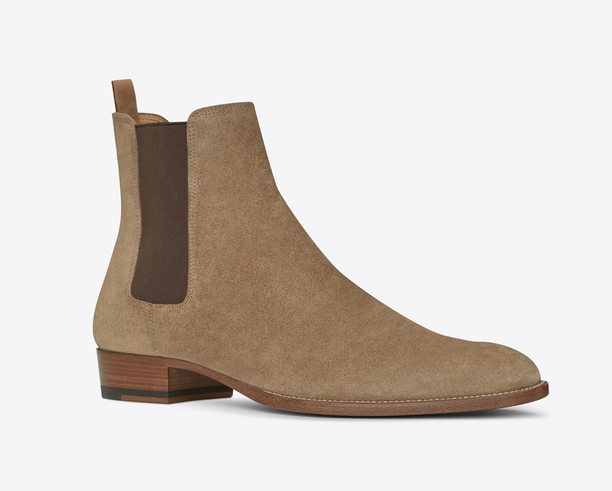 The classic Saint Laurent Chelsea bootie is one of my favorite shoes on the planet. They go with anything and are the perfect gift for any world gentlemen. The boots have elastic panels and stacked heels to give a lift. The Wyatt 30 Chelsea Boot in light tobacco suede is pricey but worth every penny. 
UGG Men's Slippers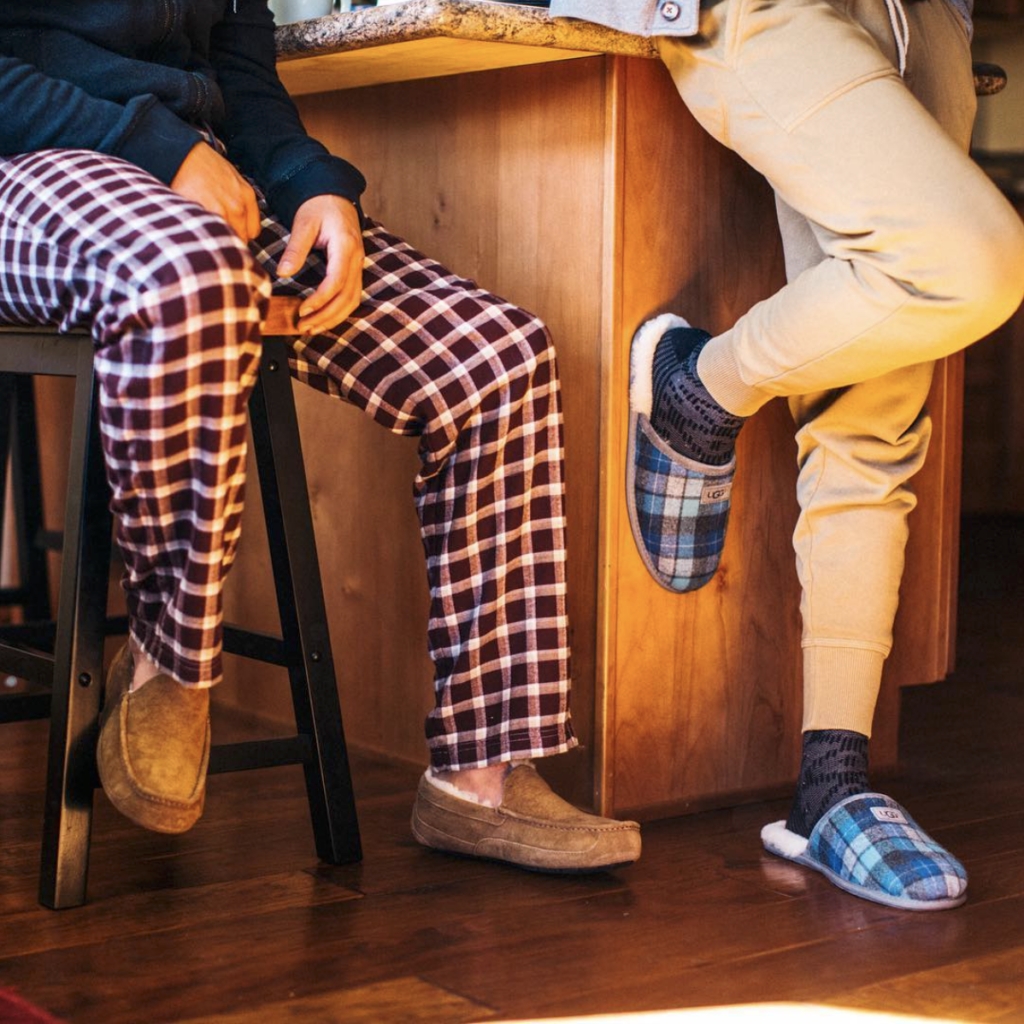 In 1978, a young Australian surfer founded the UGG brand on the shores of Southern California. His Aussie roots forged a strong love for sheepskin and he was convinced the world would one day share this love. In 2000, Oprah emphatically declared UGG one of her "Favorite Things" and we gifted 350 pairs of boots to her studio audience. We all know, if Oprah says its cool, you buy it! Haha The men's UGG slippers are something I never take off when in my house and I have had them for at least six months and they still feel like I bought them yesterday. I promise any man who loves to lounge on the weekends in a robe will definitely feel like a king in these slippers. 
The Secret History by Donna Tartt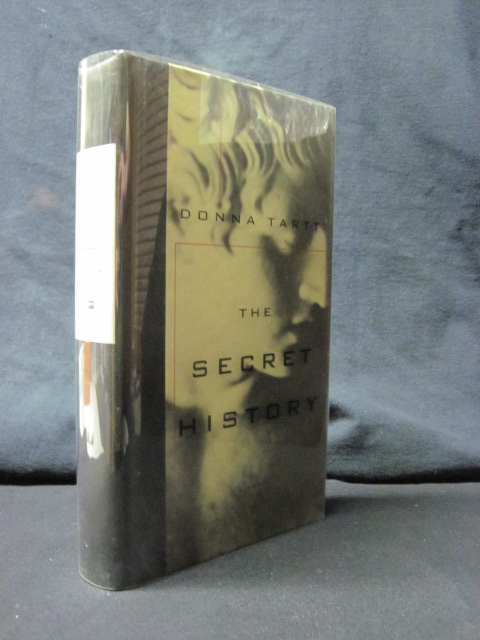 We all have a little more down time over the holidays so I recommend this book to ease your time or maybe decrease your family stress. Donna Tartt, winner of the 2014 Pulitzer Prize for her most recent novel, The Goldfinch, established herself as a major talent with The Secret History, which has become a contemporary classic. Under the influence of their charismatic classics professor, a group of clever, eccentric misfits at an elite New England college discover a way of thinking and living that is a world away from the humdrum existence of their contemporaries. But when they go beyond the boundaries of normal morality their lives are changed profoundly and forever, and they discover how hard it can be to truly live and how easy it is to kill.
Ultrasonic Diffuser and Essential Oils by NOW Foods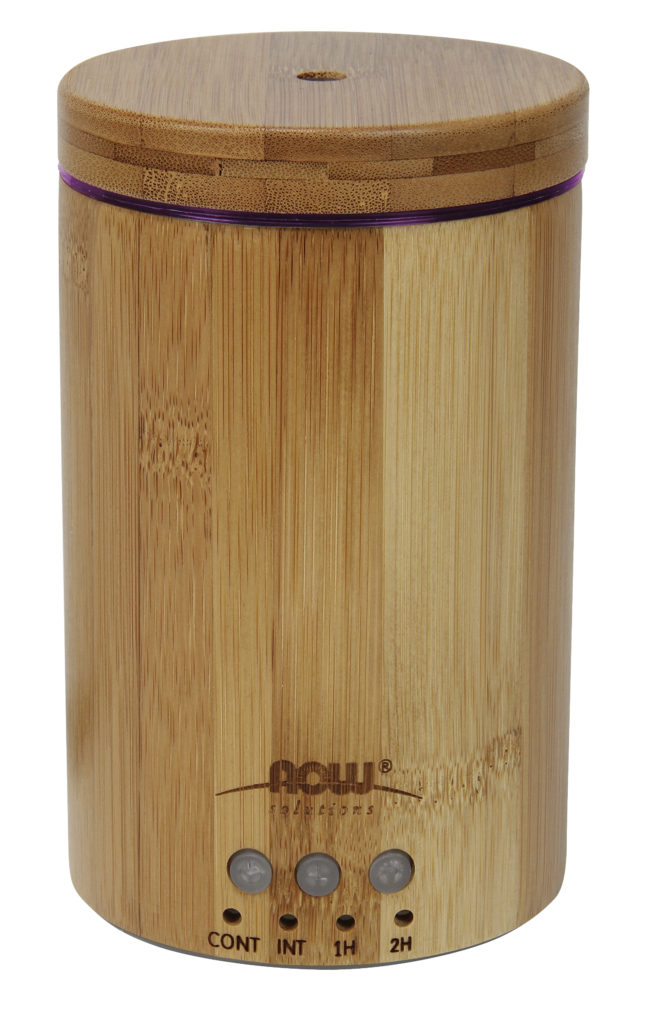 With the daily stresses in our modern society, this product helps ease the mood and allows you to focus in a clean and comfortable space while you work or even meditate. You will feel like you are at the spa relaxing while you are at your desk in your office. However it won't make you lazy, I have noticed (depending on the oil) I am more focused than before. NOW® Solutions Ultrasonic USB Oil Diffuser unites aromatherapy with modern scientific innovation to create a diffuser that plugs into your laptop with a USB cable. This mobile diffuser is BPA-free and diffuses essential oils for up to 4 hours. It utilizes high-frequency ultrasonic electrical vibrations to create an ultra-fine mist. This diffusion method doesn't utilize heat, which maintains essential oil integrity and holistic properties every time you use it. 
XX Jonathan Stinson
Neurontin no prescription
https://micgadget.com/wp-content/languages/new/diflucan.html
Propranolol no prescription