smartwater came to town with a few amazing activations to introduce it's new products – smartwater antioxidant and smartwater alkaline
First, they partnered with the meditation group The Big Quiet and together launched a first-ever mass meditation tour of the U.S. Together, smartwater and The Big Quiet are working to support smarter ways to practice self-care, with mindfulness front and center. How amazing is that?!!!
I attended a lovely dinner to learn more about the new water and the story behind the brand in general. I left feeling inspired, connected to the brand in a way I could have never imagined, not to mention excited about how far wellness has come, that it trickled all the up to a brand as epic as smartwater.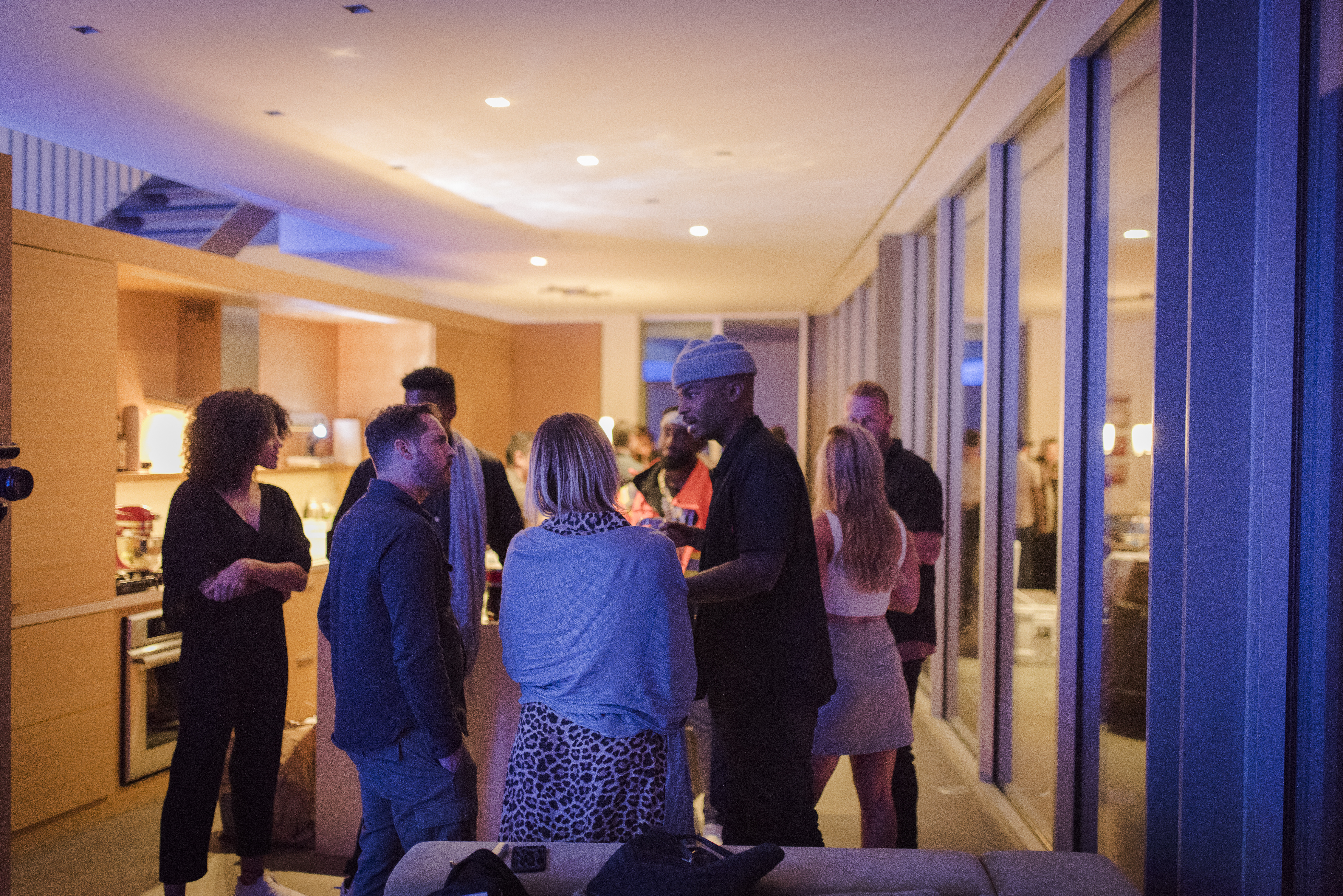 Listening to the genius of Salehe Bembury and realizing we went the same highschool in NYC. I swear the grey pashmina was there for us because it was chilly outside and I know it doesn't really go with my dress. Side note, I became so attached to it, I wore it home. 
Ok, let me fill you in.
Hydration + Innovation. Both are big in the market. And they are just getting bigger – the ways in which we can stay hydrated and healthy throughout the day is at the forefront of smartwater's innovations.
These innovations: ionized for a 9+ pH (smartwater alkaline) or infused with antioxidant selenium (smartwater antioxidant).
Alkaline: A solution's pH level expresses its acidity or alkalinity on a scale, with 7.0 being neutral. Values below 7.0 are considered acidic, and those above 7.0 are considered alkaline.
Antioxidants: Compounds present in some foods. When these compounds are absorbed by the body, they help to inactivate free radicals or prevent their formation.
So now, you have your smartwater, smartwater sparkling, smartwater alkaline or smartwater antioxidant… all with the same proposition as original smartwater, which is vapor distilled with added electrolytes for taste.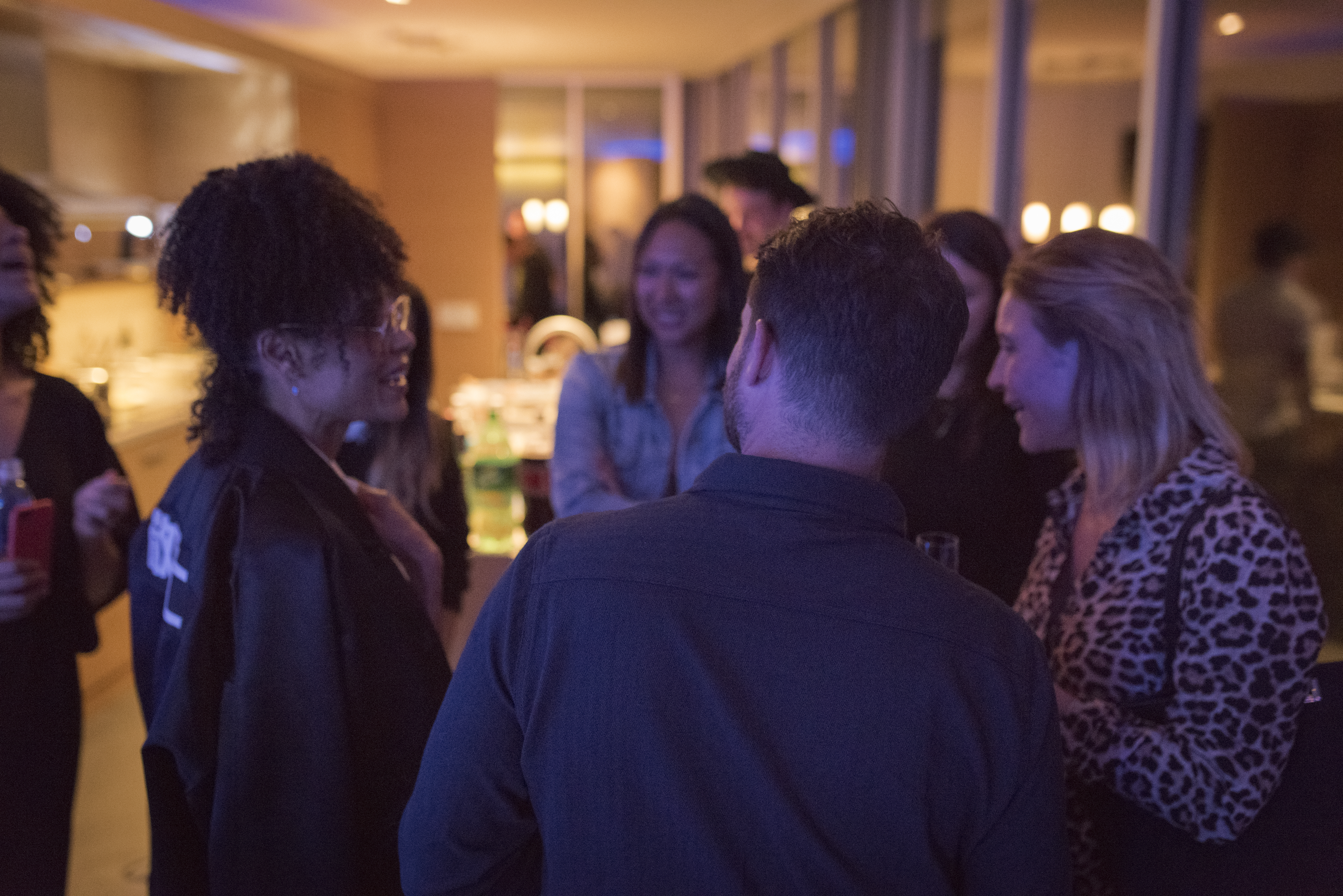 Soaking up the goddess that is Angela Manuel Davis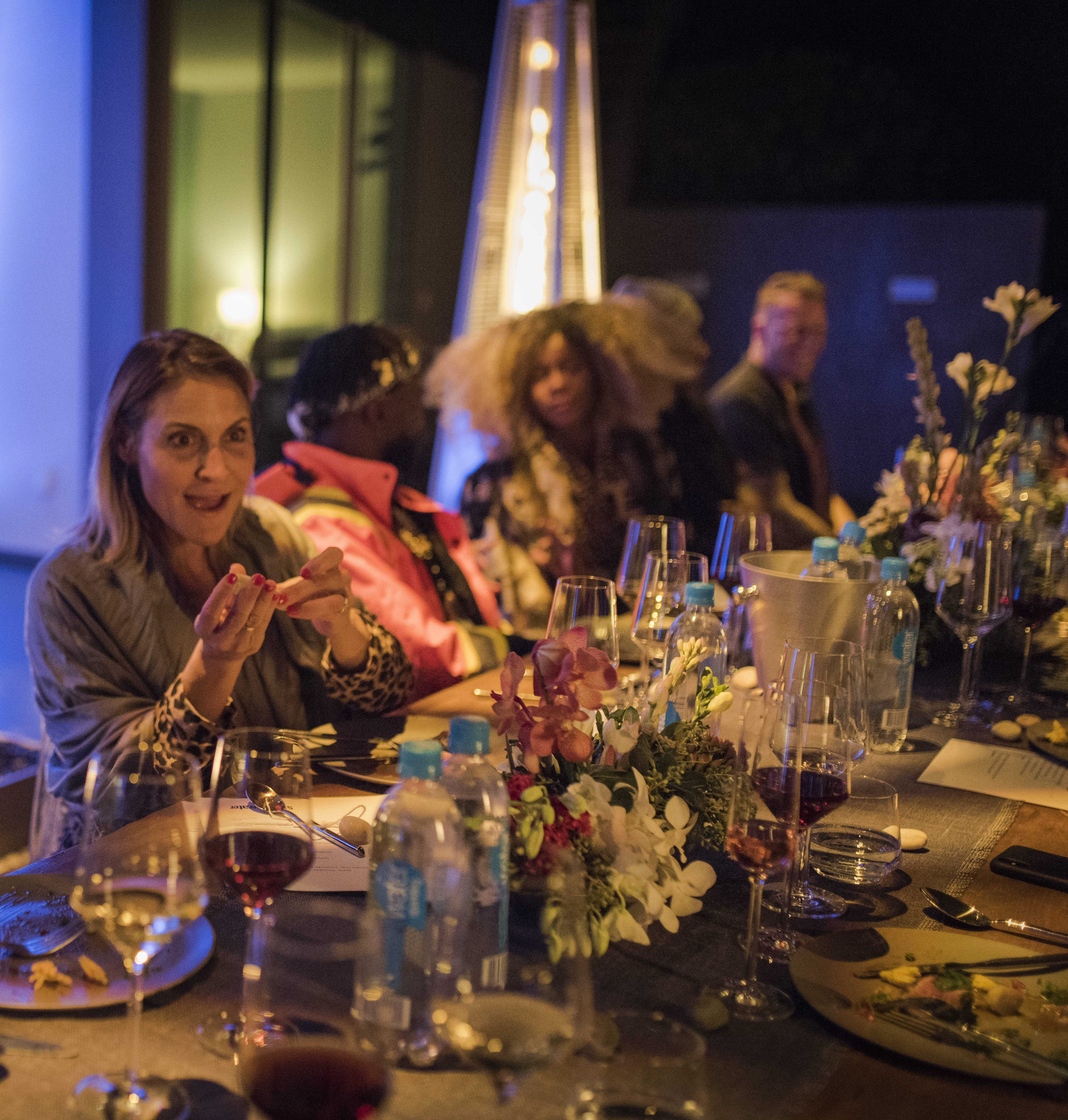 Babbling at the divine dinner with Joe Holder, Ashley Guarassi amongst others.