As far as I'm concerned gifting season is upon us. Nothing is making me happier right now then the small things: self-care, home, food,  a good skincare regime and MY NEW PUPPY! As new exciting products cross my desk, I am going to share them with you. I think you'll find my picks fun, cost-effective and unique.
First up this month –  Spotlight Oral Care, the clinically-proven and sustainable oral care brand created by dentists, just launched their newest innovation: Water Flosser. This is making me all kinds of happy. I am a dental hygiene freak and this gets my groove on, big time.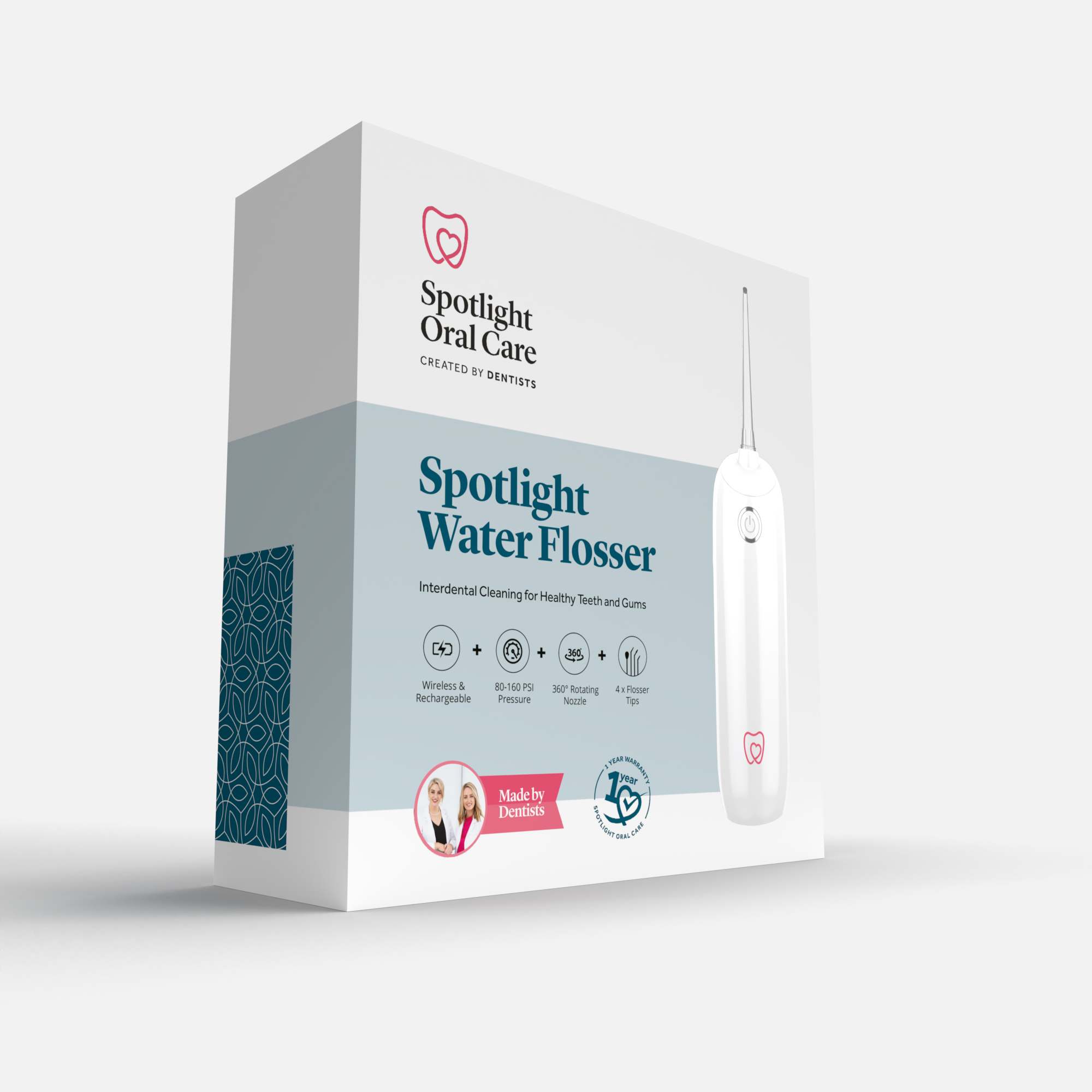 Fun fact: Did you know water flossers are 5 times more effective at removing plaque between teeth vs. manual floss? 
Unlike traditional water flossers that take up coveted space on the bathroom counter, Spotlight's chic, compact, and transport-friendly Water Flosser is not only effective, its gentle and offers a clinically-proven flossing solution especially for needs-based customers, those with bad breath, and for those hard to reach places.
This is ideal for you (of course) but also a GREAT gift for the self-care lover who needs a break from skincare or beauty gift ideas. Frankly, there is no one who would not appreciate this!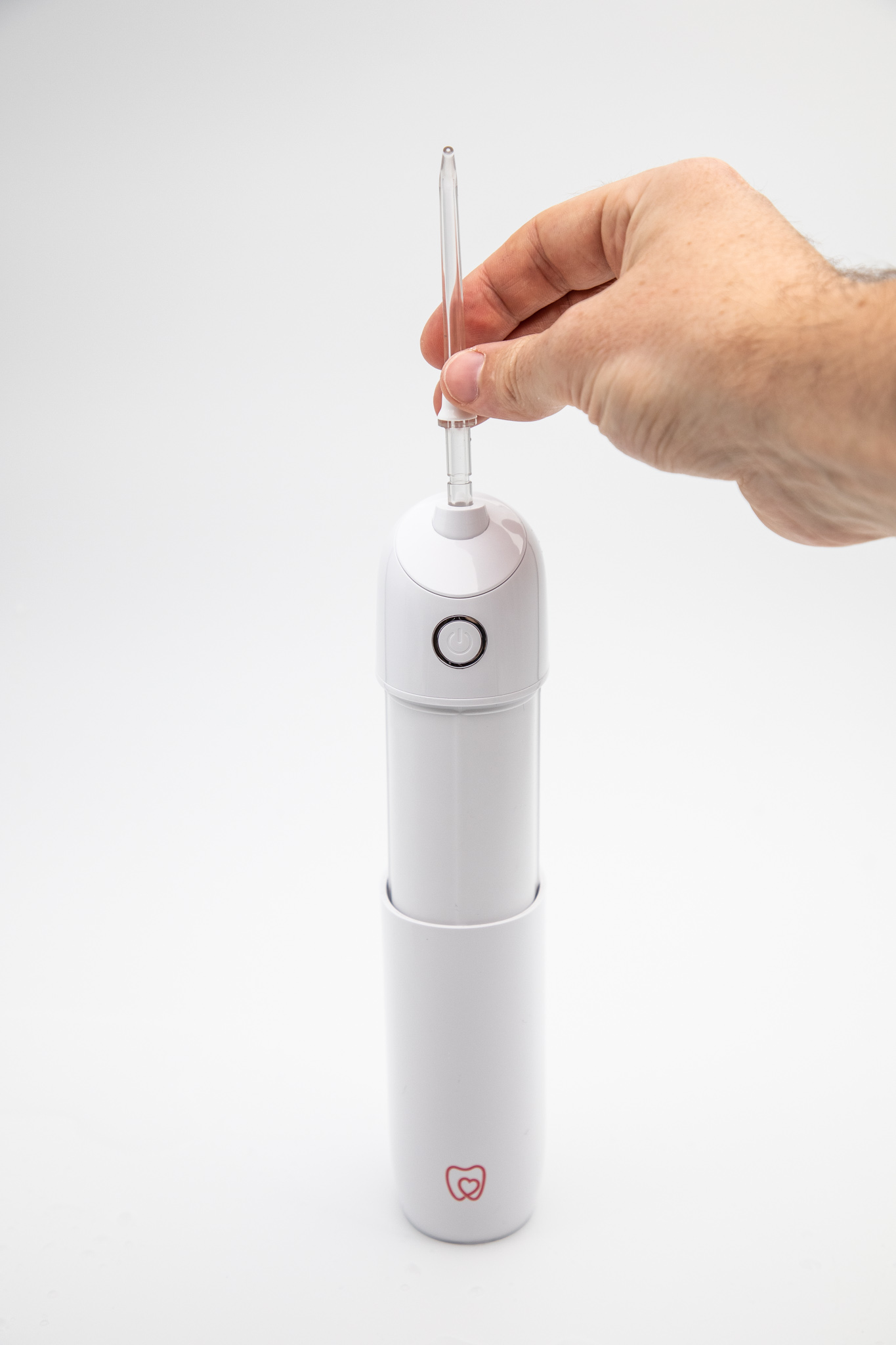 Priced at $100, Water Flosser will be sold exclusively on Spotlight Oral Care's website: spotlightoralcare.com at launch. It will be available at ULTA beginning January 2021.
WHY:
Alleviates bad breath, which is caused by the build-up of bacteria between teeth, via a 360-degree rotating nozzle that distributes water at a pressure of 80-160 PSI.
Helps maintain whiteness and prevents plaque build-up, while optimizing the results from using other Spotlight Oral care products.
WHAT:
Four different heads (classic jet tip, orthodontic spray tip, periodontal pocket sprinkler, and tongue scraper)
Three modes (normal, soft, and pulse) for a wide range of flossing needs, as well as a self-timer for ease of use and guidance throughout the process.
The battery is wireless, rechargeable, and lasts up to 16 days.
Water flossers have been shown to be 5 times more effective at removing plaque between teeth vs. using manual floss.
It also removes bacteria from deep between the teeth and below the gum line where traditional brushing and flossing cannot reach, whilst stimulating the gum tissue to improve blood flow and circulation.
Water flossing provides an effective way of flossing where traditional flossing is not possible- whether it be dental braces, bridges, crowns implants and periodontal pockets.
HOW: 
PREP: Open the water tank seal and slide the reservoir open; fill reservoir with lukewarm water and close the seal shut. Press and hold the key at the back of the unit to install a tip that is right for you; click it into place.

FLOSS: Place the tip in your mouth and lean over the sink; to avoid mess – keep the tip in your mouth while the unit is on. Choose from 3 modes to suit your flossing needs. Aim the tip at your gumline and work from your back teeth to your front teeth, spraying water along the gumline. Floss both the front and back of each tooth. Partially close your mouth to minimize splashing, letting the water flow out of your mouth into the sink.
TIPS & TRICKS:
Use before brushing your teeth to dislodge food and plaque which can then be effectively brushed away while brushing your teeth.

Use the tongue scraper head to gently wash away bacteria for fresh breath.

Use the water flosser at least once a day to maintain overall oral health, more often if you wear braces or have orthodontic work.