This weekend only, enjoy additional savings on these beauty and lifestyle Discoveries with Beauty Heroes.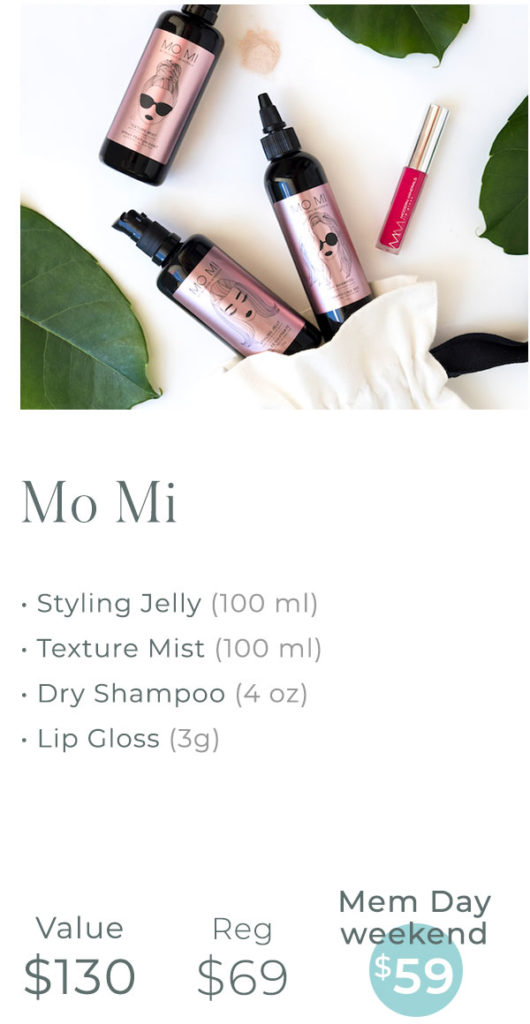 The stars align this Memorial Day weekend! The visions you've been having for your beauty and wellbeing can finally be realized, and any obstacle that has been standing in your way is gone. Whether you're inspired to turn it up or tune inward, there's something for every sign.
Please see sales here: https://shop.beauty-heroes.com/shop/product/2171911062_heroscope-discovery-box-promotion
Healthy Beauty Brought To You Monthly by Beauty Heroes
There is growing popularity of clean beauty products, and we wanted to introduce you to the leader, Beauty Heroes; an online beauty store and luxury green beauty subscription service that shows the differences between traditional and clean beauty ingredient standards and stands behindBlue beauty being the next wave in sustainable beauty.
The popularity of clean beauty products has typically been a crusade led by independent niche brands, but over the years we've seen larger, more recognizable brands start to take note.
Beauty Heroes created Project Blue Beauty, a platform that spotlights brands that are using their business to create a better, bluer planet. Project Blue Beauty not only connects you with brands and informs you of their blue initiatives but it is also a way we can celebrate these initiatives, share best practices and inspire others to take even more action. Green initiatives, like recycling and using sustainable supplies, are important steps to creating a more eco-friendly business. Blue initiatives take it a step further.Project Blue Beauty connects you with brands and informs you of their blue initiatives, from reduced packaging to ingredient transparency to environmental philanthropy.
The zero-waste beauty/lifestyle discoverynow comes in 5 variations below:
The Full Discovery $125
The Full Discovery (less menstrual cup) $115
The Oral Care Bundle $25
The Lifestyle Bundle $29
The Skincare Bundle $49
DISCOVER: One clean beauty brand each month, always valued at $90+
SAVOR: One full-size product, plus deluxe sidekicks, for an immersive experience.
SAVE: 15% everyday in our Beauty Store, so you can buy what you love, when you want it.
3 MONTH PREPAY
$42.95/MONTH
($128.85)
Charged every 3 months
6 MONTH PREPAY
$39.95/MONTH
($239.70)
Charged every 6 months
12 MONTH PREPAY
$37.96/MONTH
($455.50)
Charged every 12 months
With a primary focus on the environment and a secondary focus on the consumer, Jarnot puts careful consideration into sourcing the purest, non-toxic, organic and luxurious products for her subscription service and accompanying online store from both independent and big-name beauty brands.
About:
Jeannie Jarnot, founder of Beauty Heroes; a Bay Area-based healthy beauty service and online beauty store, is proud to be leading the charge about shifting the clean beauty conversation to go beyond what a brand stands for to include how that brand is giving back. While we're all familiar with "going green" and the significance it has on our environment, Jeannie is now encouraging consumers to move onto the next phase of clean beauty by "going blue" and takingintentional actions with our beauty that can positively impact the community, oceans, air, and planet-at-large. 
For more information aboutBeauty Heroes visit www.beauty-heroes.comor visit @beautyheroesacross social media. Check out the brand next week on Memorial Day weekend, Friday May 24th – Monday May 27th, to receive a special discount.
buy Propranolol online
http://buywithoutprescriptiononlinerx.com/abilify.html
levitra no prescription