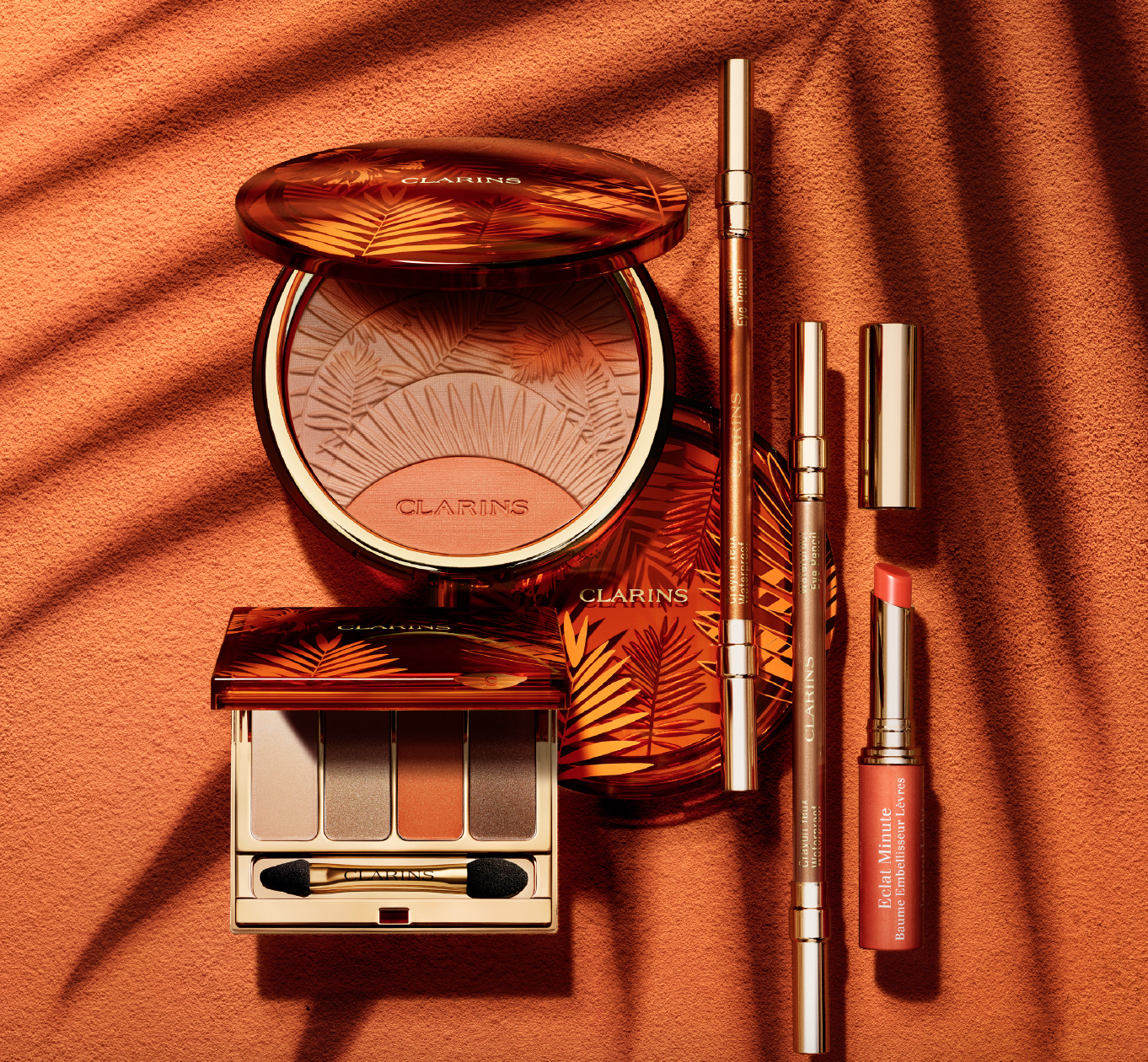 The Clarins 2017 Summer Collection is a limited-edition collection aimed to making you look and feel Sun kissed all summer long and into fall.
Behold the bronze-Gold gorgeousness of the Bronzing & Blush Compact, 4-Colour Eyeshadow Palette, Waterproof Eye Pencil, and Instant Light Lip Comfort Oil.
Clarins 2017 Summer Collection has your summer makeup pared down and taken care of. Underneath the color lies effective, natural plant extracts that respect and care for your skin.
Available at all Clarins counters and on www.clarins.com in April 2017.
4 Colour Eyeshadow Palette Wet & Dry. Smoothing & Long Lasting $43.00
Four satin, matte and iridescent eyeshadows – Matte Beige, Golden, Orange Pop, and Brown – create a flawless gradient of solar shades. Formulated with 100% mineral and vegetal pigments, they can be applied wet to create an intense effect, or glided on dry for softly defined eyes.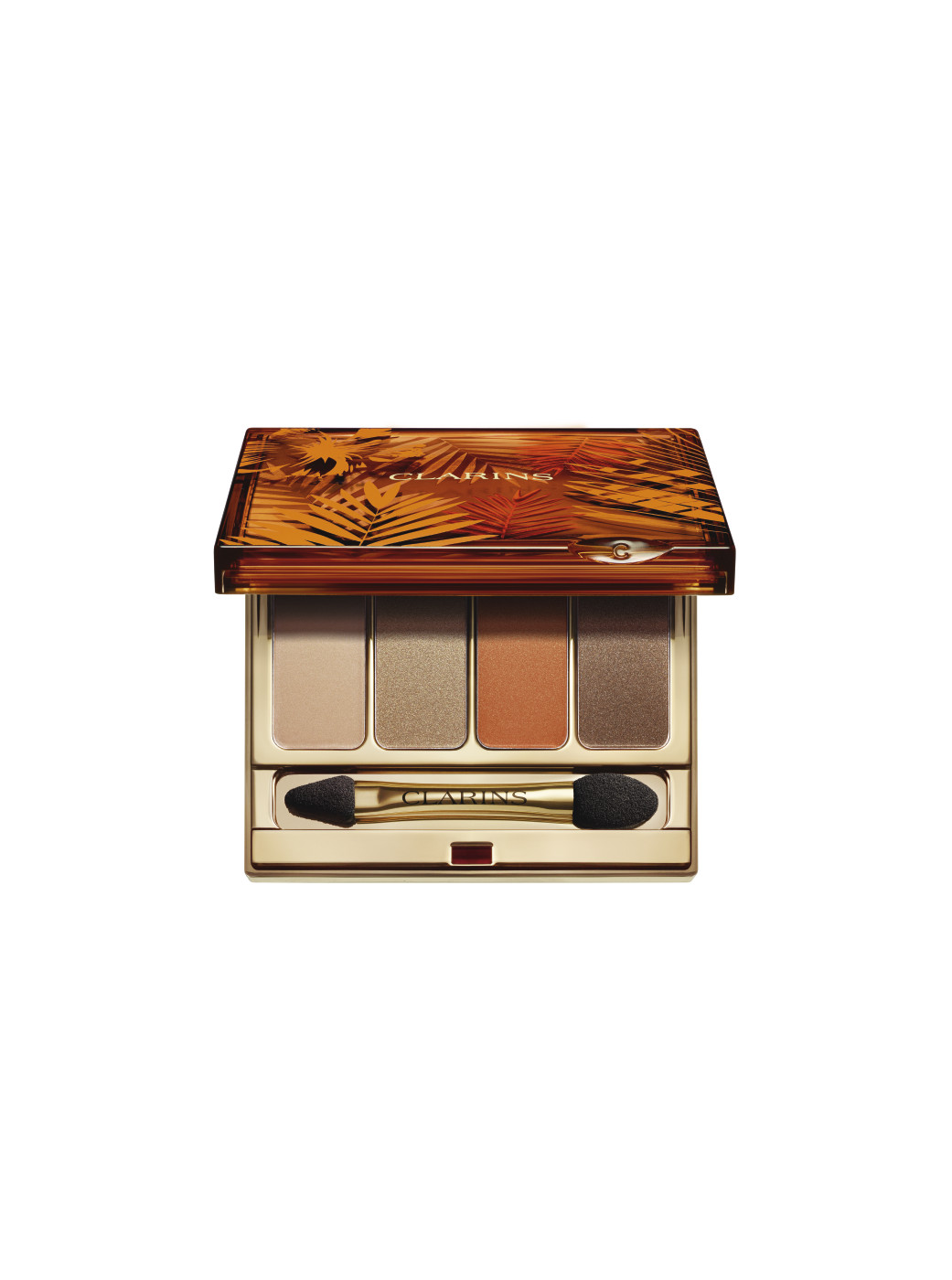 Bronzer & Blush Compact $40.00
Create an instant, sunny-looking glow with this limited edition easy-to-use Bronzing & Blush Compact. Formulated with an exclusive Vegetal Micropatch which creates a natural film on skin's surface to prevent dehydration. This ultra-fine texture also contains the Clarins' exclusive Anti-Pollution complex leaving skin soft and protected all day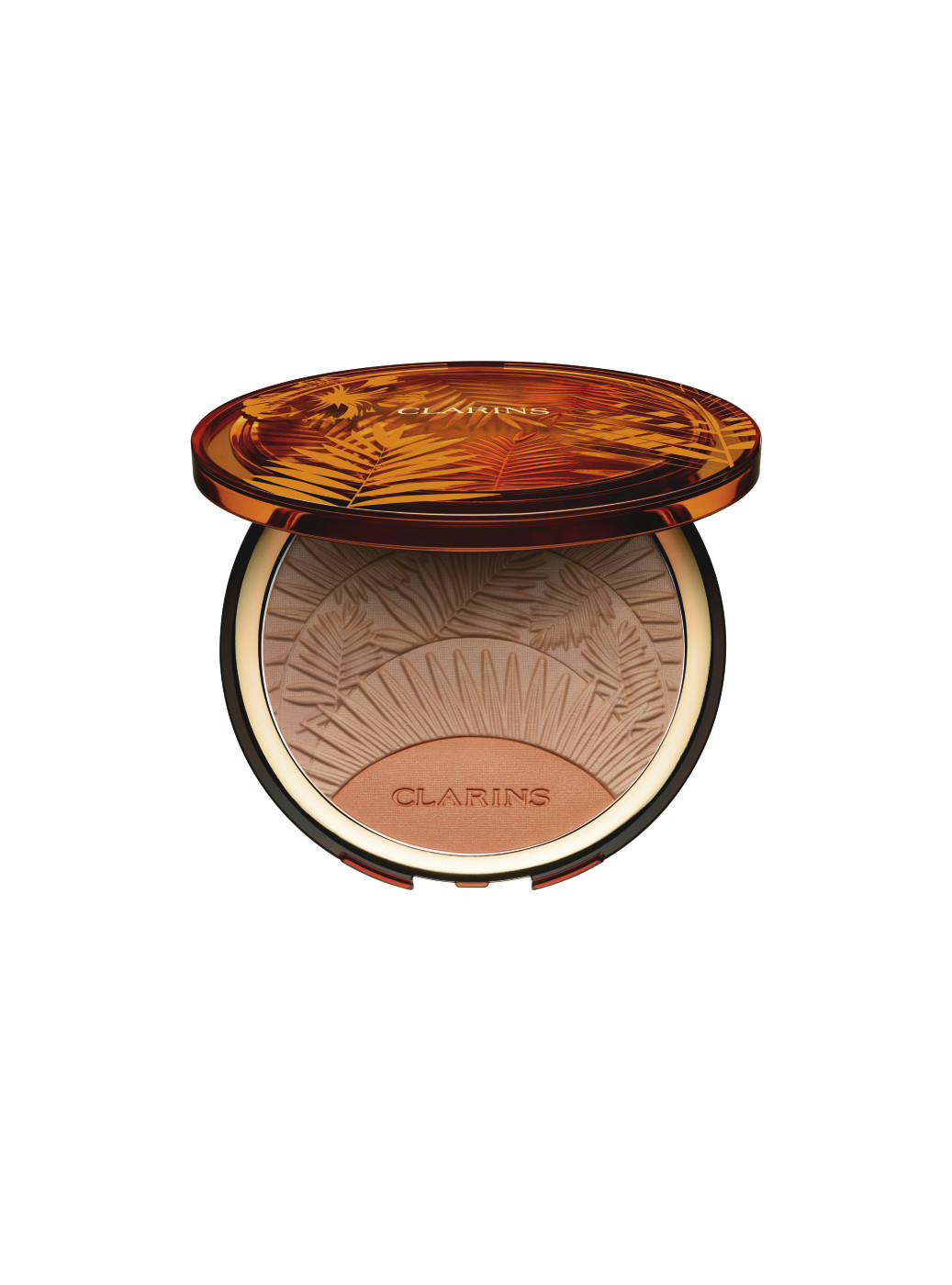 Water Proof Eye Pencil Waterproof Eye Pencil $26.50
These new gold and copper Eye Pencils offer a creamy ultra-smooth tip that glides on effortlessly for precise application above or below lashes. The water-resistant formula delivers long-lasting hold and prevents color from running, even in strong heat.
Available in: Gold 06 and Copper 07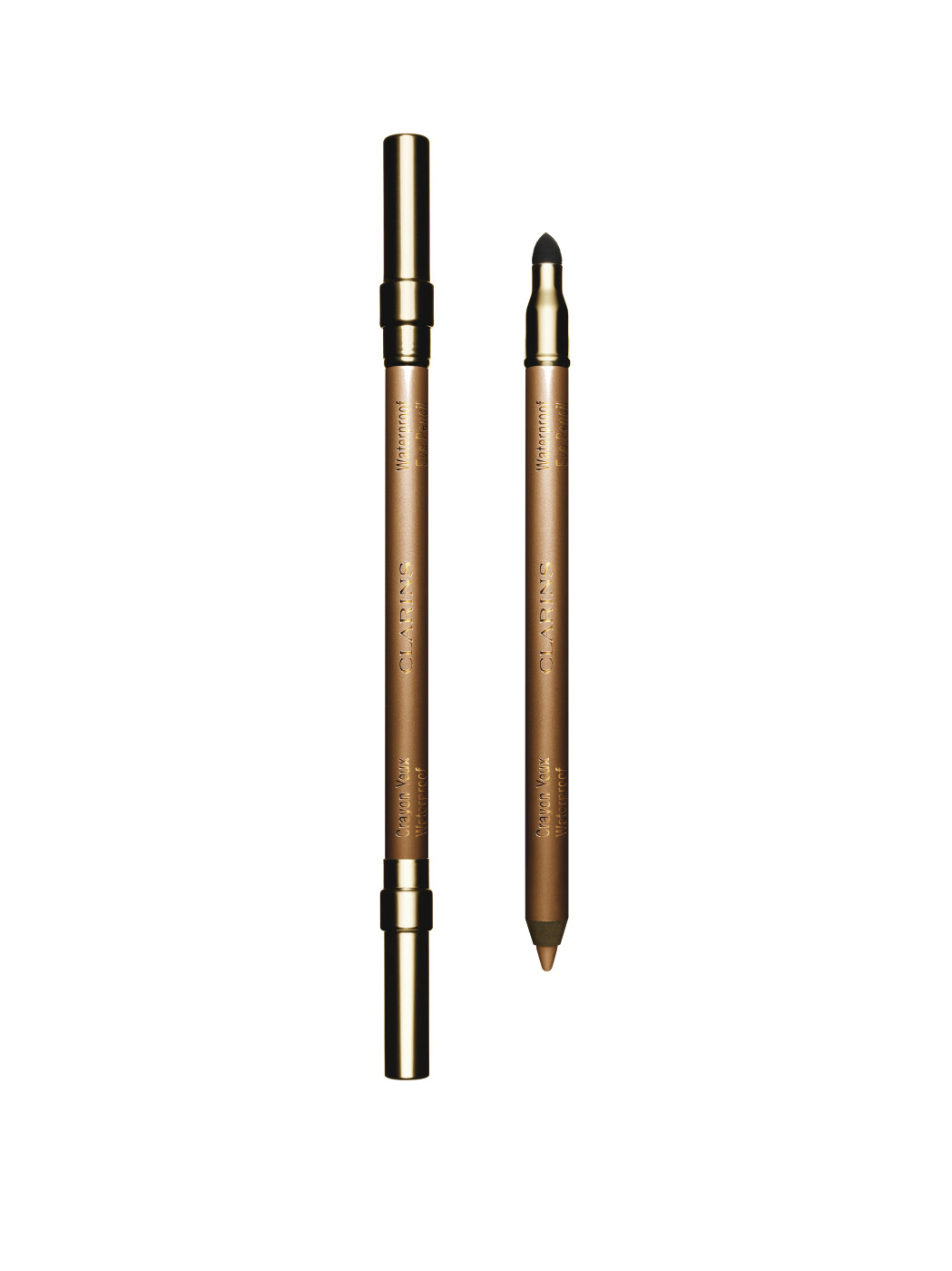 And don't miss the Lip Comfort Oil – summer lovin' has me so good!!