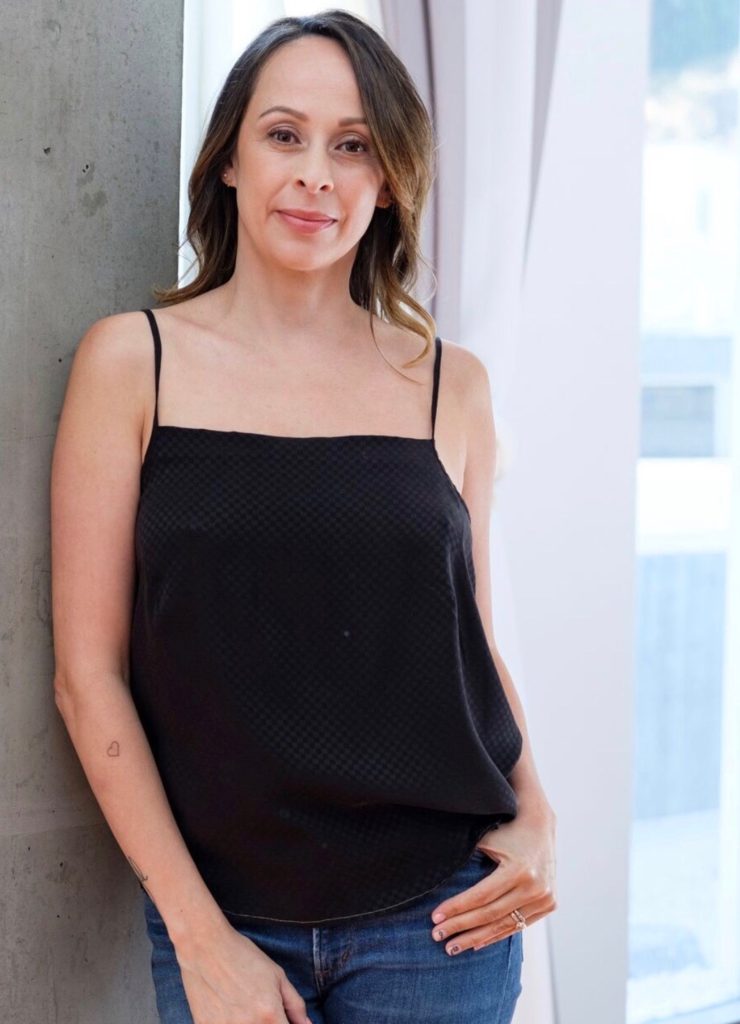 I feel like I am always on the hunt for the classic, old school European style facial (think 90's Thibiant) meets new school tech. I love high tech, though recently, it feels like my skin is having wonky reactions to things like intense LED red light (totally brought out my Melasma!!) – Alas, when a friend (shout out to the ever fab Kristi Bender of Cuff Home) told me about Carin, I knew I HAD TO MEET HER!
Carin began as a student of Ayurvedic medicine and by working at luxury day spas and quickly became a licensed esthetician, working with renowned dermatologist Dr. Erma Benitez. After ten years of perfecting her craft alongside Dr. Benitez, Carin brought her expertise to the likes of Kinara Skin Care Clinic and Spa and Shani Darden Skin Care, invigorating the skin of Los Angeles' elite.
Carin quickly made waves and her signature facial merging European facial elements with a clinical skin assessment and a minimally invasive extraction process that leaves each pore clean, without any downtime, was gracing the pages of Us Weekly, W, and Latina magazines, etc…
Let's just say, her facial is amazing. She effortlessly combines medical field-tech savvy with old school luxury spa industry and the outcome is exactly the facial I have been looking for, to share with you. So much of the new high-tech med-spa facials leave out classic massage and lymph stimulation. I also have NO ONE in Sherman Oaks or the Valley, and her little private alcove is so adorable, it's worth the drive even for me, over the hill in WeHo.
Skin by Carin is so special, you feel totally taken care of, not rushed and she's on her own time. Carin is deeply passionate about skin – so every facial is totally fine tuned to the client. And her price is AMAZING.
$200 and no add ons and mark ups or bullshit. She is the real thing. You will love! Tell her we sent you and give her a big hug and kiss for us. XX
13749 Riverside Drive
Suite 103
Sherman Oaks CA 91423
There is 2 hour street parking available directly in front of building or on side street Matilija. Do not park in neighboring lot for US Bank or you will be towed