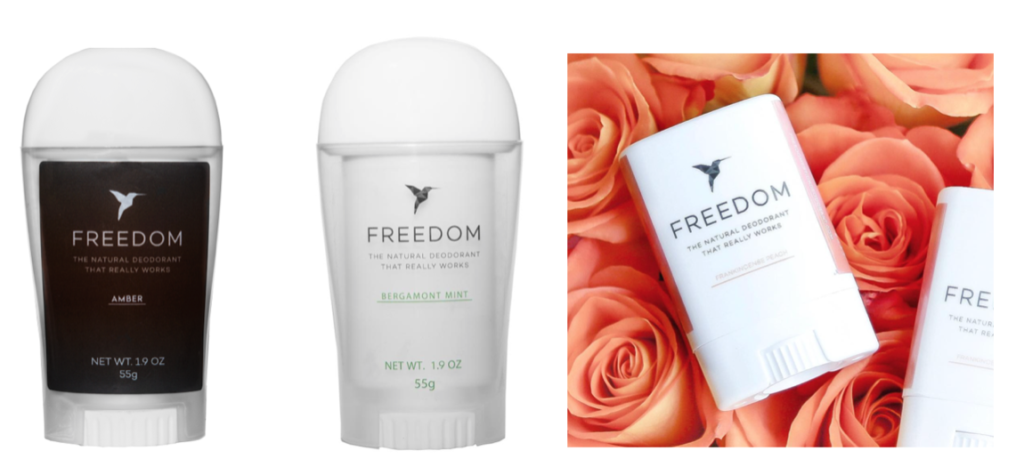 THE GIFT THAT GIVES BACK THIS HOLIDAY SEASON
Perfect stocking stuffers in NEW holiday scents:
Amber and Bergamont Mint
Available in full size and mini deodorants, sprays and lip balms
Give the gift of being healthy (and smelling good!)
Founder Ira Kaganovsky Green was inspired to create the line after a close friend was diagnosed with cancer. Doctors' advice? No deodorant! Countless specialists warned Ira's friend against using traditional antiperspirants that have potentially toxic ingredients, like aluminum, parabens and synthetic fragrances
The natural deodorants on the market just weren't cutting it. None of them worked, none of them smelled good… and the packaging? Kind of lack luster, too..
ENTER: FREEDOM
Give the Gift of Benefiting Those In Need this Christmas
10% of retail sales goes back to the American Cancer Association, Caring Place and Nevada Children's Cancer Foundation. 
$7-$17
Available at FreeBrandsInc.com and Four Seasons Hotels