Wow. I am tired. Kids are back to school and I am now waking up at 6 to make lunches, walk a new dog, drive kids to school and get my butt to work. I LOOK LIKE CRAP.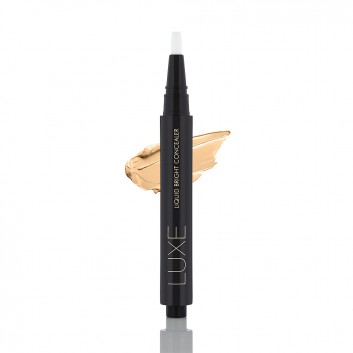 Thank you, glo minerals LUXE Liquid Bright Concealer  for brightening and color correcting my dark ass circles.
One swipe with tihs corrective, lightweight concealer pen, available in 3 shades, provides impeccable coverage while brightening the complexion of a tired mom who needs two more hours of sleep a night in one convenient step.
Each lightweight, creamy formula leverages diamond powder technology to deliver superior, customizable correction to any skin tone.
Luxe Liquid Bright Concealer: $32.00 at gloprofessional.com
I still need sleep – but this is good cheat for now!