SUPER FOODS, SUPER HERBS, ANCIENT BOTANICALS, SPIRITUAL AND PHYSICAL HARMONY, UNIQUE TRIPLE DISTILLED INFUSION, 100% ORGANIC CHIA PROTEIN, WILD HARVESTED ROSEA (adaptogenic herb) 
Another reason to run across the street to EREWHON.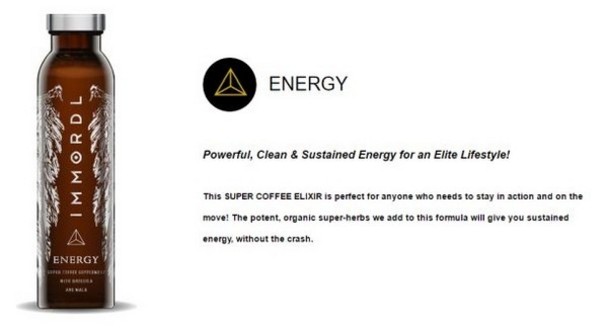 Scott Holmes. I LOVE YOU AND YOUR TEAM for making the sickest, best, most divine coffee elixir on the market.
Scott, who along with his veteran health and wellness team introduced IMMORDL to world and it's a better place now.
WHAT:  The world's first nitro-infused super coffee supplement elixir. They recently walked away winning VegWorld Magazine's prestigious "Best of Show" Award, and was named leading "Standout" product by super food chef and New York Time best-selling author Julie Morris, who wrote "This stuff is liquid luxury. Seriously." 
To me it tastes like velvet. 
IMMORDL Nitro Super Coffee Energy Supplement is designed to give clean, stable and sustained energy and vitality, without the spike or crash.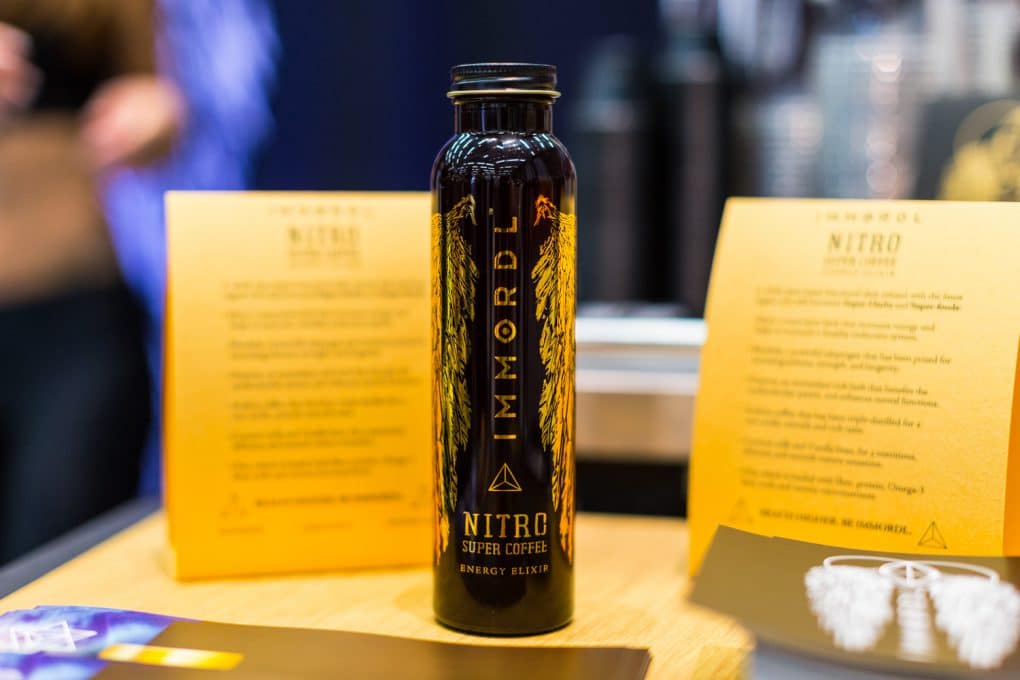 They are disrupting the market by defining a new superfood supplement category all their own that incorporates energy, coffee and functional supplements.
IMMORDL recipe and formula is remarkably unique and hitting the shelves this spring only in Southern California. 
One botlle has two servings with 180 calories each so plan accordingly and share with a friend. The fat is the GOOD coconut oil. This is a SUPERFOOD. That tastes like I'm licking the gates of heaven. It's retailing for $7.99 which is less than you're paying for the fancy juice and just as valuable to your system (if not more?).
IMMORDL begins with a labor intensive, triple-distillation process of their organic, Arabica coffee, and infuses organic and wild-harvested superfoods into a smooth coconut base. The added benefit of the coconut, beyond tasting amazing, is to help facilitate the functional herbal supplements into the body. IMMORDL sources organic Maca, from the high elevations of Peru; wild-harvested Rhodiola Rosea; and organic Guarana, used by ancient Aztecs for energy.
Crafted in California, IMMORDL is a conscious and mindful approach to living a good life, and have already established themselves in leading West Coast healthy grocers and juice bars. They are currently served fresh on tap from Downtown Los Angeles to Santa Barbara, including Erewhon Market, Juice Ranch, Sunlife Organics, Organic Muscle and Romancing the Bean.  
IMMORDL brings their one of a kind multicultural blend of herbal supplements and plant based ingredients together, creating a full-spectrum energy solution. While doing so, they are committed to produce products that ensure positive environmental impact and both solution-based and sustainable, by their commitment to no plastic bottles, and make every effort to work in harmony with farmers who supply IMMORDL ingredients. This paleo and vegan-friendly energy elixir supplement is non GMO and Gluten free.