One week countdown to WITMA!
and you need to get your tickets now and meet me there!
WELL-BEING IN THE MODERN AGE (WITMA) IS A LIVE POP-UP CONVERSATION SERIES FOCUSED ON PRACTICAL METHODS FOR LIVING A HEALTHY AND CONNECTED LIFE.WITMA is the motherlode of everything we are hungry for.
Inspired, real talk with forward thinkers, connectors and motivators in the world of wellness and all things high-vibe. It's a gorgeous day of like-minded seekers hungry to elevate, grow, educate, share, change and commune.
The panel is mind-blowing. Not stone of next level movers and shakers left unturned. Just look!


And a special virtual hug to my gorgeous soul sister Natalie Kuhn until I get to see you next week and squeeze you in the flesh.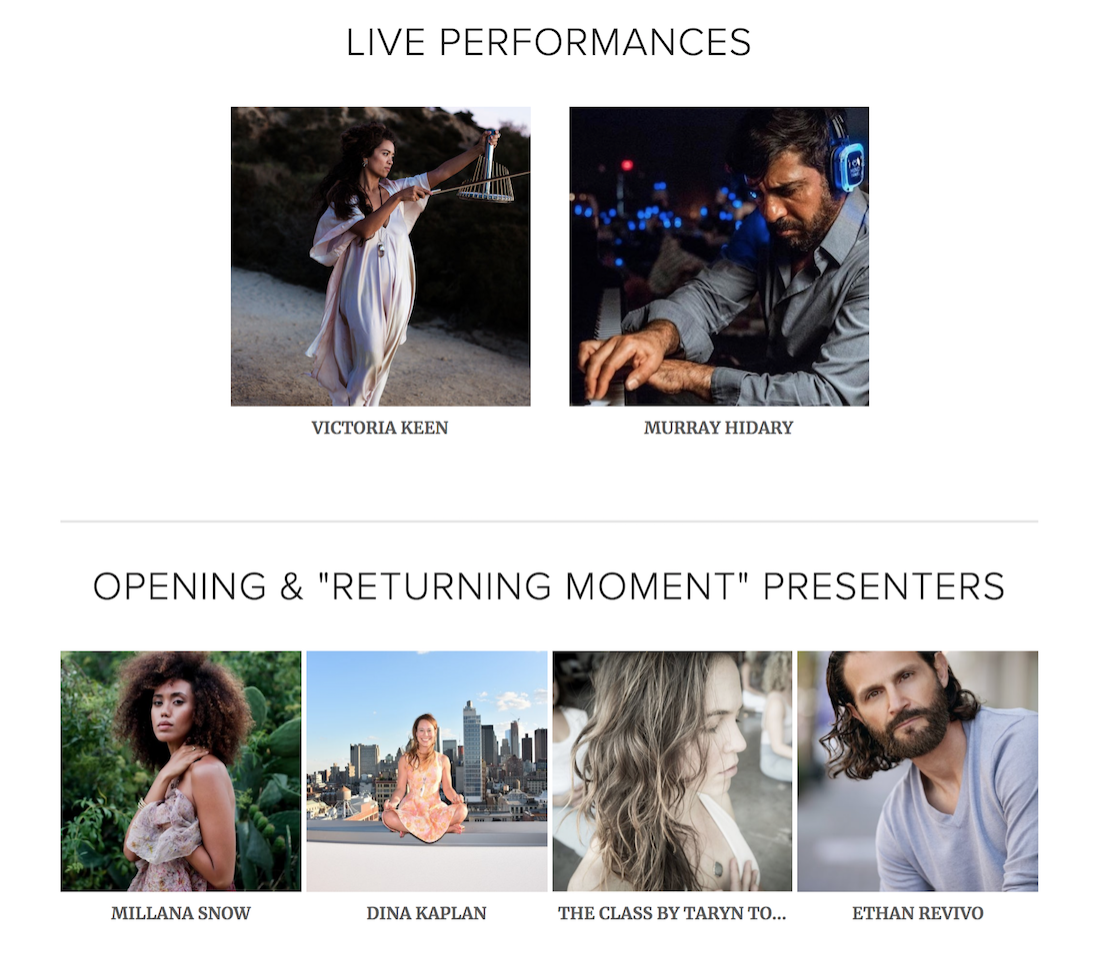 Come in the morning to the stunning NeueHouse, hunker down and stay for the day.
SOAK THIS UP. MEET ME THERE. LET'S HANG.
The day is affordable (tickets as low at $44) and you can bring your future leaders (KIDS YES PLEASE!) too. How much do I love a high-minded event that is open to our next gen? A ridiculous shit ton.
SEE YOU THERE!!
A bit about the inception:
WITMA was founded in 2017 by Kara Erickson (Intuitive Event Producer),  & Anna Lundgaard (Creative Facilitator).
With 300 physical attendees, an average panelist reach of about 1.5 million impressions, a live-stream audience of 90+K, and extensive podcast coverage on numerous channels – WITMA's foundational event in NYC on September 22nd, 2017 proved to feed a need for more high-vibrational discussion.
A few key words on an iPhone note in the spring of 2017 became the beginning of what WITMA has grown to be.  The founders came together from varied backgrounds and disciplines, in synchronous fashion in 2017 to begin a collective effort of bringing empowerment and accessible, alternative information to like-minded people interested in facilitating the paradigm shift taking place globally – here and now.