With a new puppy, who is legit eating everything on the floor, there was no way we could handle a real tree this season. The thought of micro-managing pine needles and wrestling them from her mouth made me even more anxious than I already am. And I'm pretty much a mess right now.
I always get my trees at Home Depot, so I mosided over to their (online) selection of artificial trees and it was love at first sight. There are some real beauties that look anything but cheesy or fake.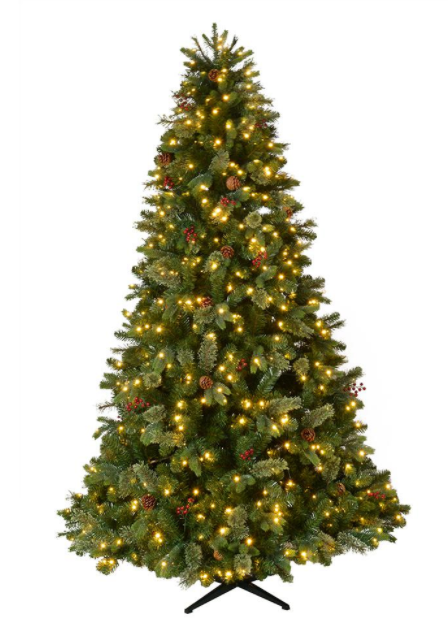 I was deadset on a white tree, if I was going to go fake – just really amp up the decor vibe. Alas, the kids wanted this stunner and now she's ours.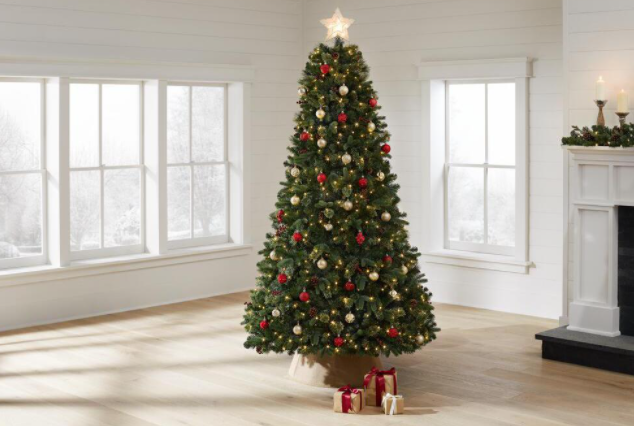 Prelit with little warm colored lights, berried and pine cones – she is true perfection. Took all of ten minutes to get her up.
Pro tip: SAVE THE BOX for storage (but you knew this).
Here she is – but we are still pimping her out and going to break out our ornaments.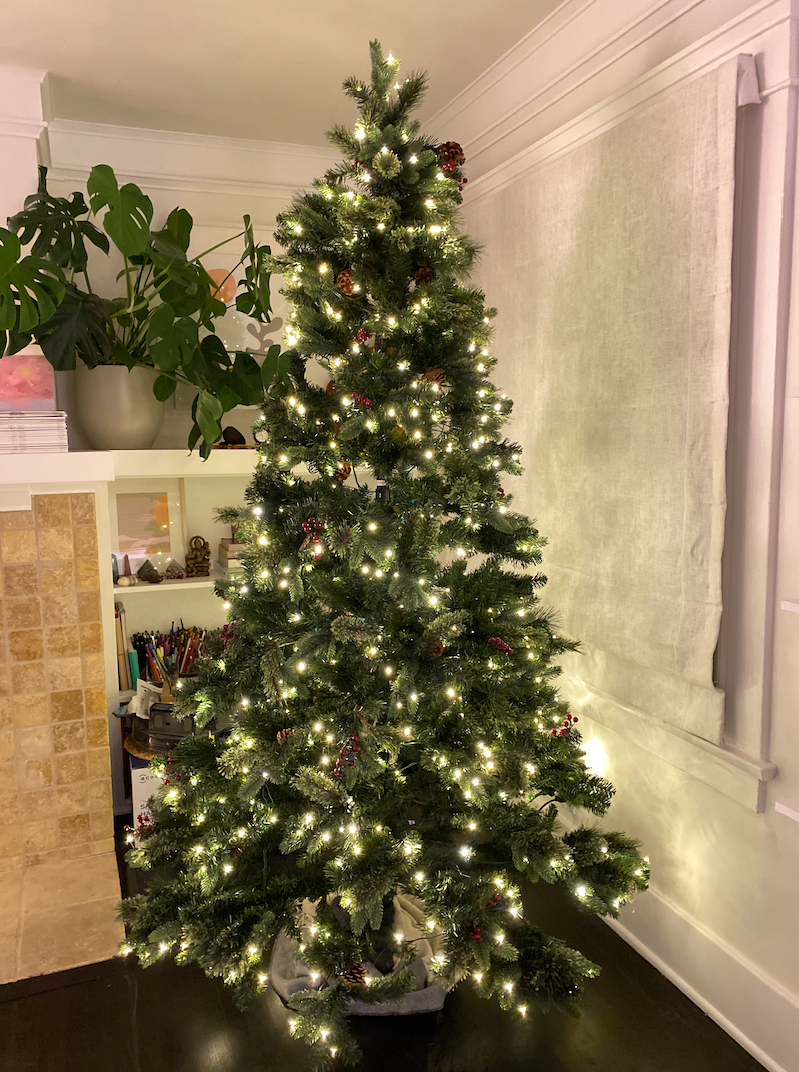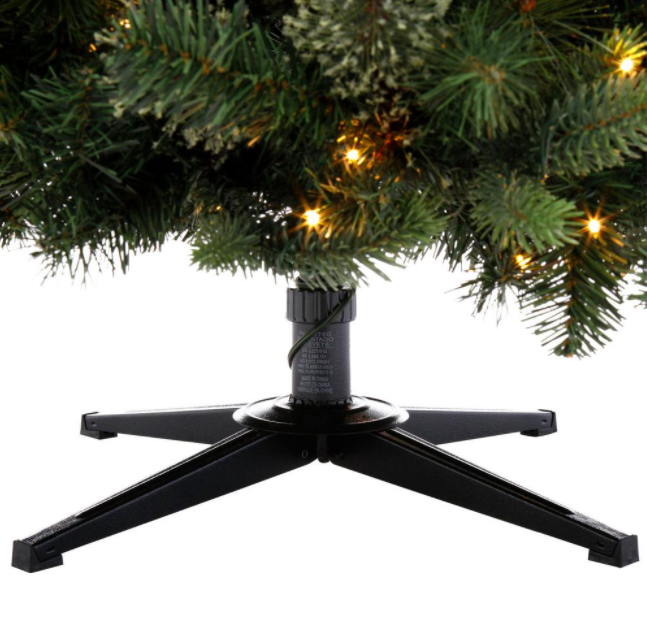 I also think this little chart is totally brilliant to make your online tree shopping as well-informed as possible.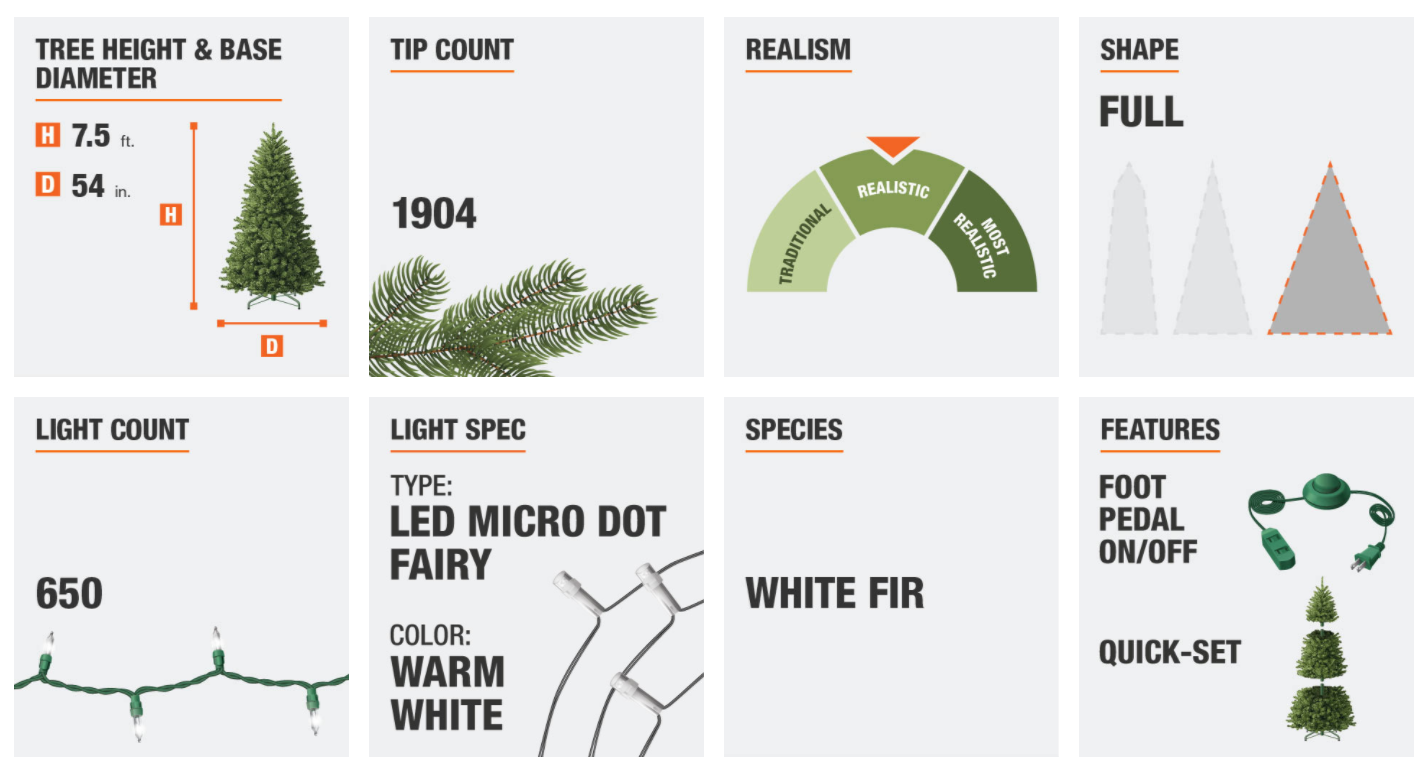 There's still time to fill your home with warmth and cheer during this miserable time – and there is nothing like a tree that will last forever to make this happen. Merry holidays!